I Do
Created by Daphna Attias and Terry O'Donovan with words by Chloe Moss
Dante or Die (presented by Almeida Theatre)
London Hilton Docklands Riverside
–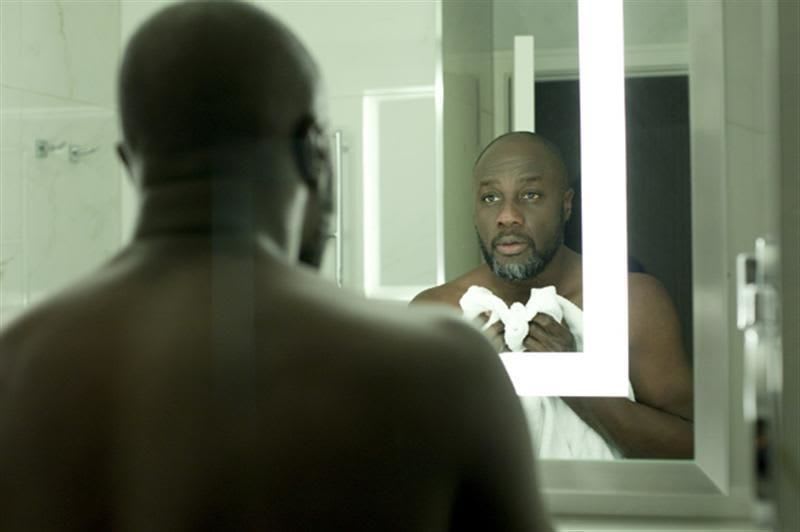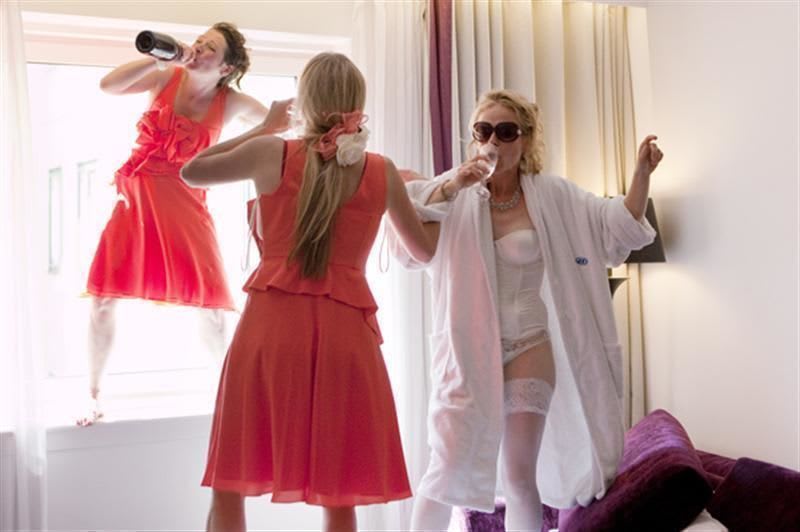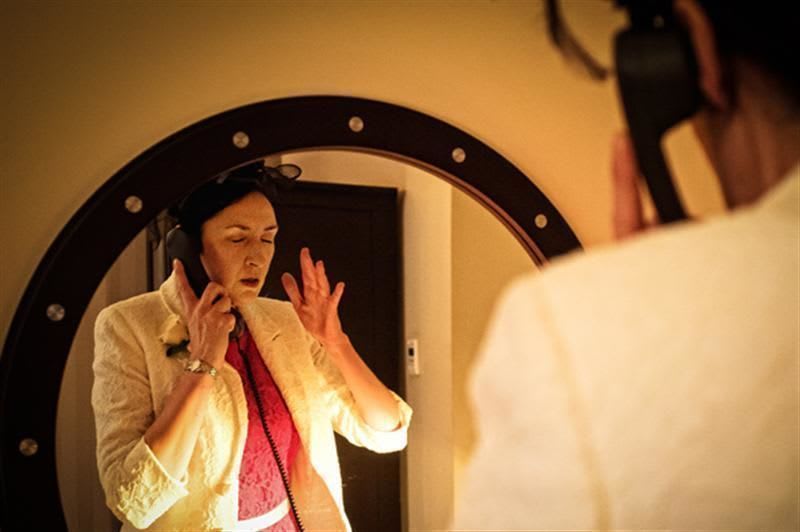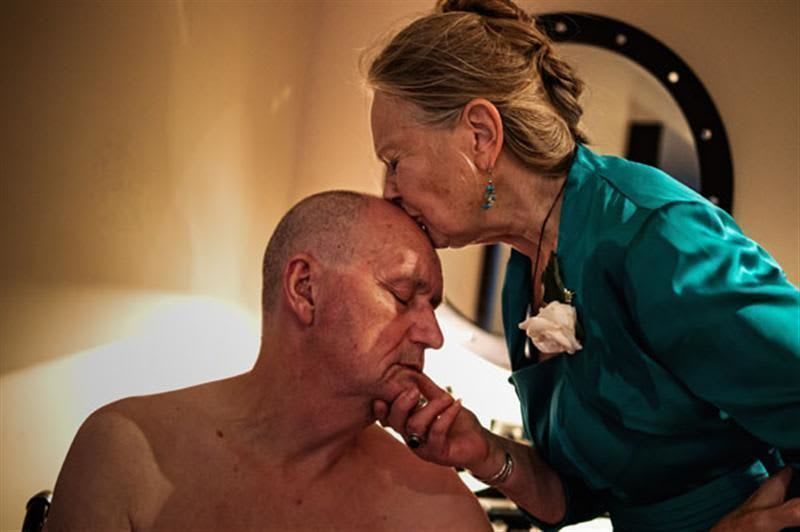 I Do, first seen in the same production at the Hilton Hotel, Islington as part of last year's Almeida Festival, is a promenade show that now takes place in a suite of rooms at the Hilton Hotel overlooking the Thames at Rotherhithe. As you might guess from the title, it is about a wedding.
On arrival at the check-in desk, members of the audience are presented with a rose to wear, its colour representing the group to which you will belong. But it is no use asking whether you are on the bride's side or the groom's. You are not a member of the wedding party, simply an observer, and one whom the family and friends gathered for Georgina and Tunde's wedding will not even know is there as you join them in six different rooms to observe what is happening in the lead-up to the wedding on the couple's big day.
Led from room to room, lining up against a corridor wall to leave room for another group along the other side and "real" wedding guests to sometimes rush between you, each group of the six sees scenes, some of which in fictive time would be synchronous, in a different order, gradually piecing together elements of a story that will never be complete. Some of it is funny, some very moving and some an awful picture of how alcohol can affect those who consume too much of it.
There is sexuality (of different kinds) and a glimpse or two of nudity and a lot of angst with a hotel staff trainee up all over the place distributing visitor satisfaction cards, tidying, checking out guest complaints, vacuuming and sometimes hurrying backwards to remind the audience that chronology is being played around with, and sometimes sorting out a prop that's going to be needed as if the concierge has god-like knowledge and is issuing her instructions.
The scene sequence that I experienced started, most appropriately, with a welcome speech in a bathroom: the best man Joe (played by Terry O'Donovan), who hardly knows the groom though he's the bride's gay best friend, rehearsing his speech in front of the mirror. He is very funny and the character has a pleasant surprise before him.
Elsewhere, the girls were getting sloshed and somewhat fractious. The bride's sister (Sarah Hunt) is worried she might be pregnant though she hasn't told the others, while the maid of honour (Zoe Hunter) is in a panic because her little daughter, flower girl Kitty, has gone missing.
In another room with malfunctioning air conditioning, the bride's mother (Penelope McGhie) is sweating with worry over arrangements, issuing instructions to her son Nick and trying to decide what hat to wear. Elsewhere, her ex-husband (Andrew Bridgmont) turns up. He is the bride's father but doesn't intend to be seen in case it upsets things. Nick (Christopher Reynolds) meanwhile crops up in several situations which it would spoil things to describe further.
Struggling to get ready in their room are the grandparents of the bride, still a loving couple though he is now partly paralysed. They are beautifully played by Anna Carteret and Christopher Dunham, and, while she is out seeking help, there is a brief and touching intervention by Anna Richmond's hotel trainee. And need I mention that individually both bridge and groom, in love though they may be, are having second thoughts about whether marriage is a good idea.
This is the wedding nightmare encapsulated, fascinating in its intrusion into very personal spaces where the audience can not only watch and listen but read the notes being written, see the text message on the mobile, move around whenever they want to give themselves a better angle.
The surreal element of Daphna Attias's production is emphasised by the plethora of litter, confetti, streamers from party poppers, glasses, bottles, balloons, cast-off clothes and towels that are scattered around the rooms and even seep beneath the doors into the corridors. Surely much of this detritus would be post wedding ceremony and that is slightly misleading but with it designer Jenny Hayton gives visual expression to the chaos that is in the minds of so many of these characters, the disruption that comes along with an event that is meant to be a unification.
Co-creators Daphna Atias and Terry O'Donovan and scriptwriter Chloe Moss are not presenting a heavy meditation on the meaning of marriage but rather have devised a prurient experience and a wild satire of a wedding day that is often amusing and always intriguing.
Reviewer: Howard Loxton