I Wanna Be a Producer
John Breglio
Applause Books
Released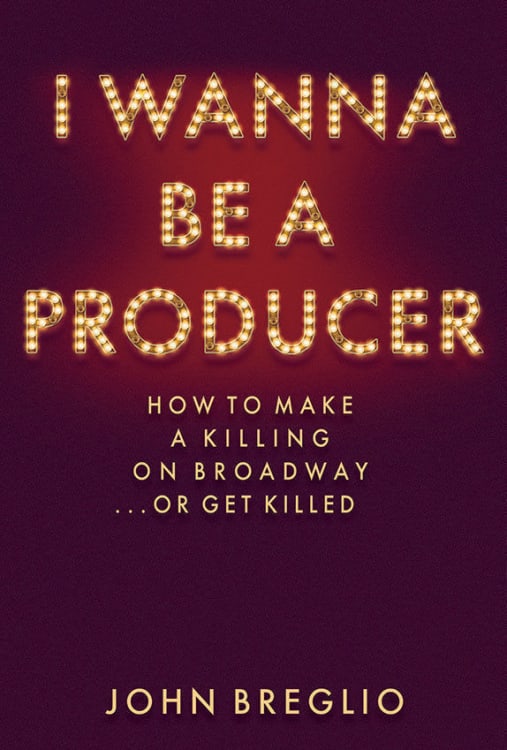 Much has been written about almost every aspect of theatre but few books, if any, have been penned by experts who could give readers serious advice about becoming Broadway producers.
Largely, this volume, which borrows its title from Mel Brooks, concentrates on musicals although those intent on backing straight plays will also learn much of value.
John Breglio could hardly be better qualified to share his views, having spent decades as a lawyer advising those wishing to put shows on to the Great White Way before retiring from the day job and becoming a producer in his own right.
The author does his best to persuade potential investors of the error of their ways. Indeed, the book's subtitle is "How to make a killing on Broadway… or get killed".
To demonstrate his credentials, Breglio uses his own experience across a wide variety of shows including A Chorus Line, The Phantom of the Opera and Fences by August Wilson.
There are as many downs as ups, although it does appear that John Breglio has generally worked with those who had the knack of making money in a business where very few manage to hit the bare minimum breakeven level let alone get rich quick.
The attractions of I Wanna Be a Producer are numerous. On a professional level, this is a man who knows his law and business practice inside out and explains things patiently and clearly.
The result may not always be the easiest of reads to those who find numbers in legal terms anathema but it will prove invaluable to anybody who thinks that producing a show needs little more than the ability to identify talent and bring it to the stage.
However, the passion and the glory are also related with enthusiasm in what is genuinely a good read, owing a significant amount to the quality of the writing and the ability to namedrop with subtlety.
By the end of I Wanna Be a Producer, purchasers will have learned a great deal about the mechanics of Broadway, the business of show production and the difficulties of working with temperamental artistic types, not to mention business people.
It would be a mistake to assume that this book is nothing more than a manual for would-be producers. The general reader will learn a vast amount about backstage business and may well respect those involved far more as a result.
Many more who pick up a copy will probably conclude that by spending $30 they have saved six-figure sums that might otherwise have been plunged into impending musical disasters. The few might believe that there is nothing here to put them off and set off to discover the next August Wilson, Andrew Lloyd Webber or Stephen Sondheim.
If you're one of those, good luck.
Reviewer: Philip Fisher