iD

Cirque Eloize
Peacock Theatre
–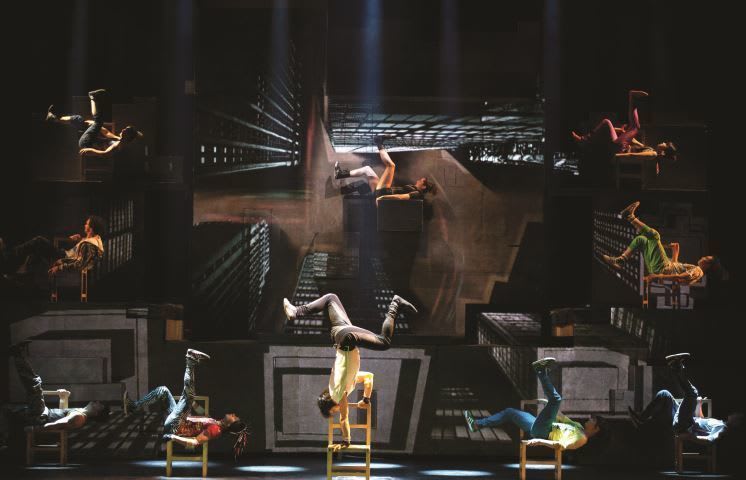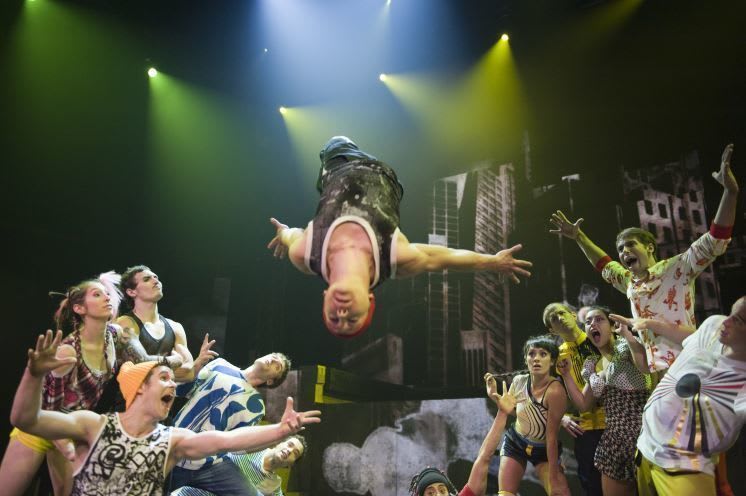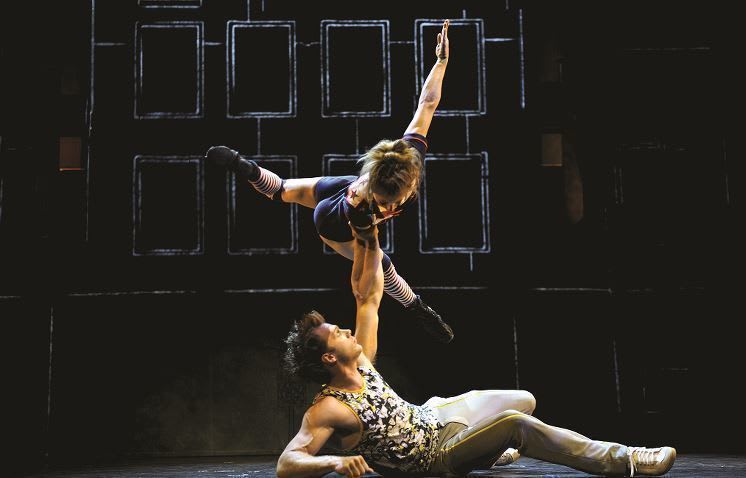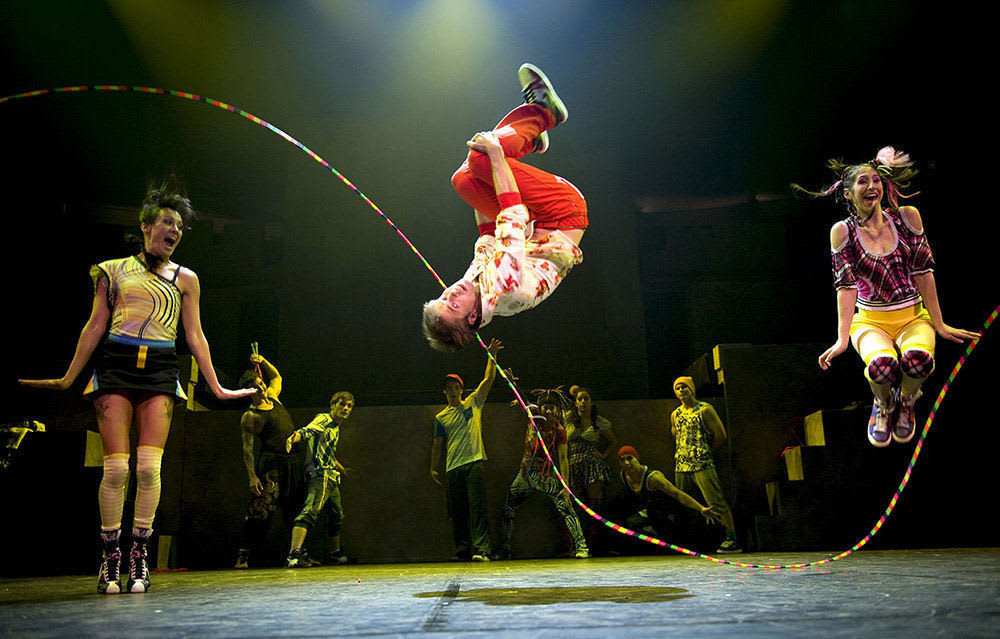 It is difficult to believe that Quebec company Cirque Éloize created iD back in 2009 for this vibrant show feels so fresh and new. It has toured the world, was a great hit when it was here three years ago and now it's back and a high-energy delight.
It is circus with top class performers doing traditional circus acts, though with a difference, set in the fast paced environment of an urban world: a street scene, a building site, where a youthful population erupts in the acrobatic moves of breakdance, hip-hop and b-boy to an exciting soundtrack backed by spectacular video projections.
There is Olivier Poitras from Canada climbing the heights of the Chinese pole and suddenly dropping head-first, his nose a mere inch from the ground; Mateusz Rzesnikiewicz (no, I can't pronounce it either) and Anglika Kogut from Poland are an elegant hand balance act; Canadian Jean-Philippe Deltell a fantastic tennis-ball juggler in the air, to the ground and against surfaces while his colleagues add more balls to the mix all the time.
There is Diana Gonzalez from Mexico spinning in a Cyr Wheel or high in the Aerial Hoop doing acrobatic manoeuvres; muscle-bulging Angel Sanchez almost out of sight doing a hand balance atop a tower of chairs; Gabriel LaFrance, a Canadian showing his strength on the double straps; French Thibaut Philippe on a trial bike bouncing through space high above or diving out into the auditorium, even hopping on one wheel between the limbs of an audience member lying perilously vulnerable on stage.
There is American James Eddie Crane on power stilts, extraordinary contortionist Nicole Winter, an American, who makes contortion witty, even touching when her moves find an echo in a dancer and Spaniard Jon Larrucea on roller skates and roller blades, the two coming together in a romantic pairing when Nicole climbs the aerial silks for her corde lisse act.
But these international acts aren't just one-discipline specialists: they all come together as dancers, led by Antonio Aguado (Spain), Forty Nguyen (Canada), Marie Pandora and Bryan Boyer (both USA). From the opening street scene as they crisscross the stage while the first piece of apparatus is set up, dance is there in support all the time, matched to the act, linking episodes or delighting with its own skill and exuberance in dance battles and West Side Story-style competition.
This company is multi-talented in its circus skills too, whether in support of colleagues or the complexities of an extended skipping number and especially in a thrilling sequence with a hidden trampoline that sees them bouncing almost into the flies to land on ledges and disappear through suddenly open apertures in the set wall in a breathtaking flurry of bodies. Wow! They're amazing!
Director Jeannot Painchaud has devised a show that is one piece as it moves through its urban landscape on a set that provides multiple surfaces that disappear beneath designer Robert Massicotte's video projections that range from photographic to bold graffiti and a space-age Chirico, all matched to the moment (though the bombardment of balls to back juggling did seem a distracting error).
The music is loud (but the balance good, it won't burst your eardrums), the dancing terrific; this show fizzes with confidence and energy but spiced with danger. There are only fifteen performers but they fill the stage with excitement, it's always buzzing. It's great that they are back—when are they going to bring us another show?
Reviewer: Howard Loxton