If Destroyed True
Douglas Maxwell
Paines Plough, in a co-production with Dundee Rep
Menier Chocolate Factory
(2005)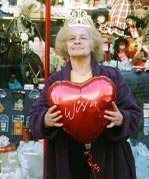 There are only so many times that one can write that a playwright shows promise. Scotsman Douglas Maxwell had used up his quota some time ago but, at last, he has written the kind of ambitious play that was bound to emerge from such a talent.
From his alfresco recreation of childhood Decky Does a Bronco onwards, Maxwell has demonstrated a very distinct authorial voice with great appeal to younger audiences.
At last, If Destroyed True also has a depth that many of his earlier plays have lacked. If there is a criticism of the work, it is that he has tried to pull together too many themes in a play that lasts only two-and-a-half hours.
This co-production with the Dundee Rep, the only Scottish theatre with a permanent company of actors, is the final play in Paines Plough's very challenging This Other England season.
If Destroyed True works on many different levels. It is Maxwell's trademark play about a group of boys including a heroic loner centre-stage, in this case our narrator Paul Thomas Hickey's Vincent. On another level, it is a dystopian horror story showing similarities to 1984 with its very own embodied Big Brother but a happier ending. If this were not enough, it also provides a very sharp social commentary on life at the beginning of the 21st century and offers an underage, gay love story.
John Tiffany's excellent staging is always very watchable, aided by a set designed by Neil Warmington with more than a nod at Jackson Pollock. The look is very much pop video and this works perfectly for the pacy, contemporary story of life in New Flood, the proud winner of an award as the worst town in Scotland.
The early scenes could have come straight from American novelist John Irving and, in particular, A Prayer for Owen Meaney. They tell the sad story of Vincent's junkie mother Grace (Cora Bissett) and, as with so many of the characters in the play, Maxwell's thumbnail sketches speak volumes. Her death at the hands of her evil pusher, the town's chemist Sweeny, played with sinister relish by Robert Paterson, triggers a chain of events that start with the birth of her son.
Track on thirty years and Vincent, who is prone to talking in rapping, rhyming couplets, is going downhill fast. The poor fellow manages to get deserted not only by his lover Ty (David Ireland) but also, more unusually, his grandmother (Ann Louise Ross) as well.
He is kept going by his graffiti art, his story-telling and, soon, by plans to spend the money awarded to New Flood for regeneration while keeping it at the top of the worst town league so that it benefits from an annual £500,000 award.
At this point, we find that Sweeny has become the main man and seeks to replace the destructive drugs that he was peddling in the past with their current equivalent, computers pushing out mindless dross. He is truly set to become the Scottish Big Brother but thanks to the efforts of a series of unhappy outsiders he is finally thwarted. This leads to a fairy tale ending that must surely bring a smile to every face.
If Destroyed True is great fun, a bit like a cartoon version of a fairy story. However, it has a serious side, making some really telling comments about the drudgery of society today, although it can get lost in its innumerable sub-plots. It must be the best of Douglas Maxwell's work to date and justifies the faith put in him by his growing fan club of both professional theatre people and largely younger audiences.
And the title? This is a testament to the power of love. Who could ask for more?
Reviewer: Philip Fisher