Intergalactic Nemesis: Twin Infinity – A Live Action Graphic Novel
Jason Neulander, Chad Nichols, Ray Colgan
The Robot Planet
Pleasance Courtyard
–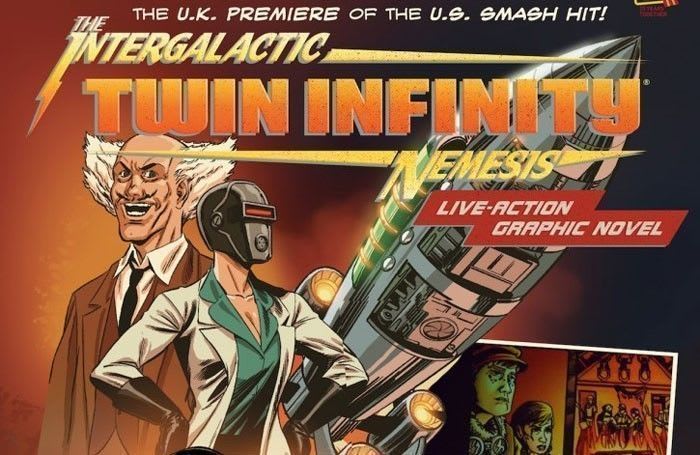 The Intergalactic Twin Infinity Nemesis is a refreshing twist on an old idea.
In effect, for 90 minutes, a superhero-style comic book is played out on stage by a dedicated team of three actors, a foley artist, a keyboard player and a computer operator.
The pictures flash up on screen and are animated by the crew, with wit and pace to ensure that attention levels will not drop.
The story they tell is typical comic book fare. A baddie wants to kill people and, ideally, destroy the world. He is faced with a glam female journalist played by Rachel Landon, a man with a split personality and stunning Russian twins.
Where this production scores is in its presentation. The energy and enthusiasm of the performers are second to none, while using techniques of a silent movie accompanist, pianist Harlan Hodges, and versatile sound lady Kelly Matthews enhance every moment and maintain a breakneck pace.
Reviewer: Philip Fisher