Juliet: A Dialogue About Love
András Visky
Sacred Playground Theatre Project
C Chambers Street
–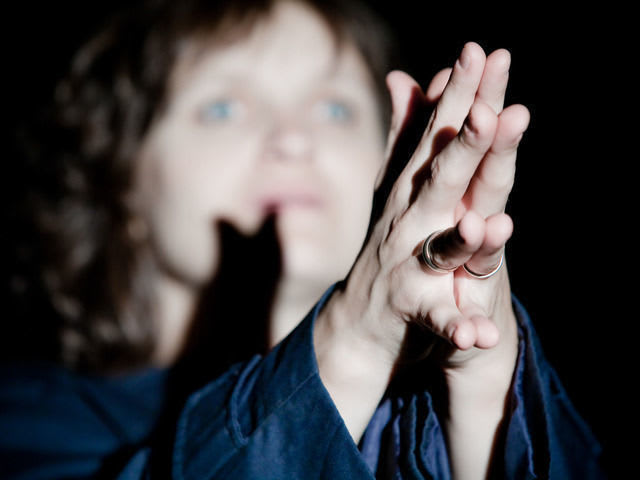 Beginning with a familiar and easily recognisable visual trick and name, Juliet: A Dialogue about Love takes us from the obvious and expected into the fascinating and enthralling.
Based on the real life experiences of playwright András Visky's past, his semi-fictionalised evocation of his mother's struggle against hopelessness, despair and the hardships of prison are strikingly raw and spellbindingly intense, set in a strangely paradoxical dreamstate as Juliet rails, implores and begs questions of a silent, invisible and insubstantial God.
In a fractured and tangential monologue, Patricia Skarbinski's Juliet flits from retelling the events of her arrest, her husband's trial and the years spent in the Romanian gulag. It's a harrowing but hope-filled performance, never less than utterly believable, and piercingly pragmatic.
Managing to explore themes as complex and universal as the loss of faith, the perseverance through misery, and the desperations of love, Visky's play in the capable hands of Robin Witt's direction is a triumphant piece of new theatre that deserves to be seen, consumed and cherished.
Reviewer: Graeme Strachan