Kings of War
after William Shakespeare
Toneelgroep Amsterdam
Barbican Theatre
–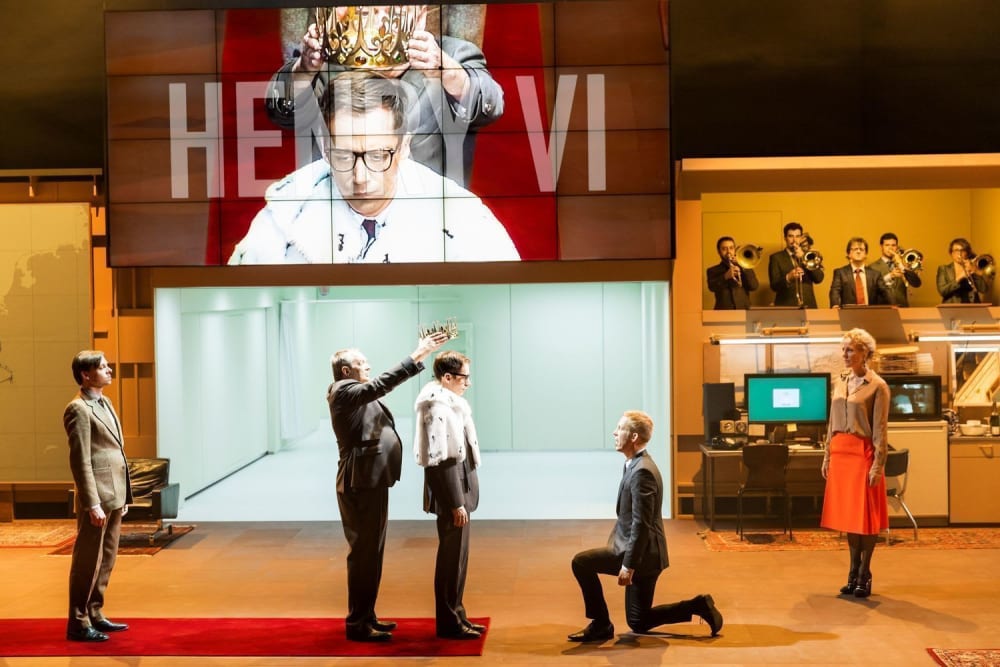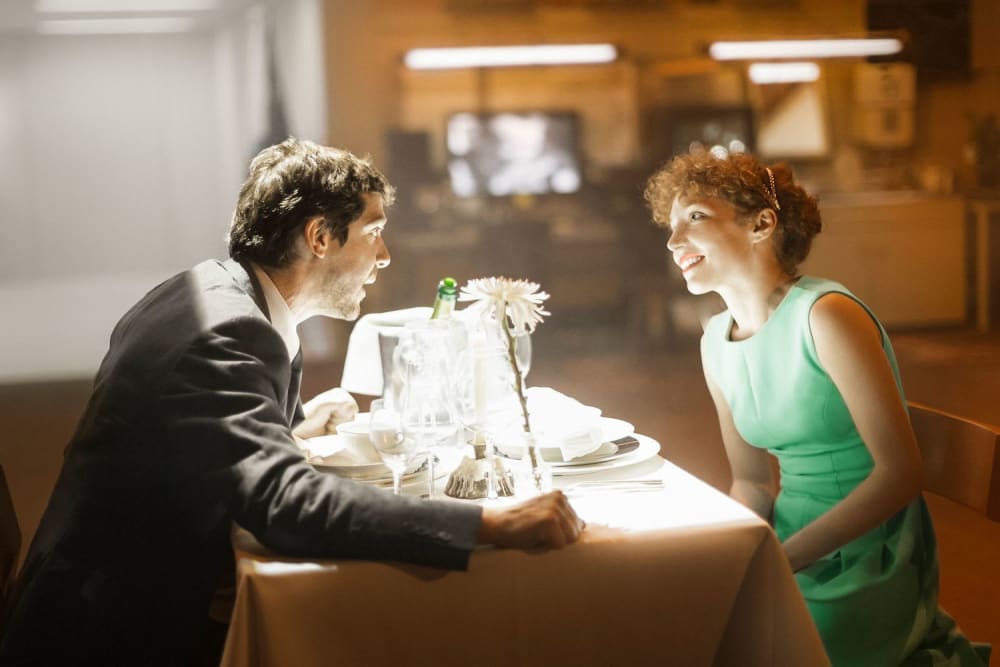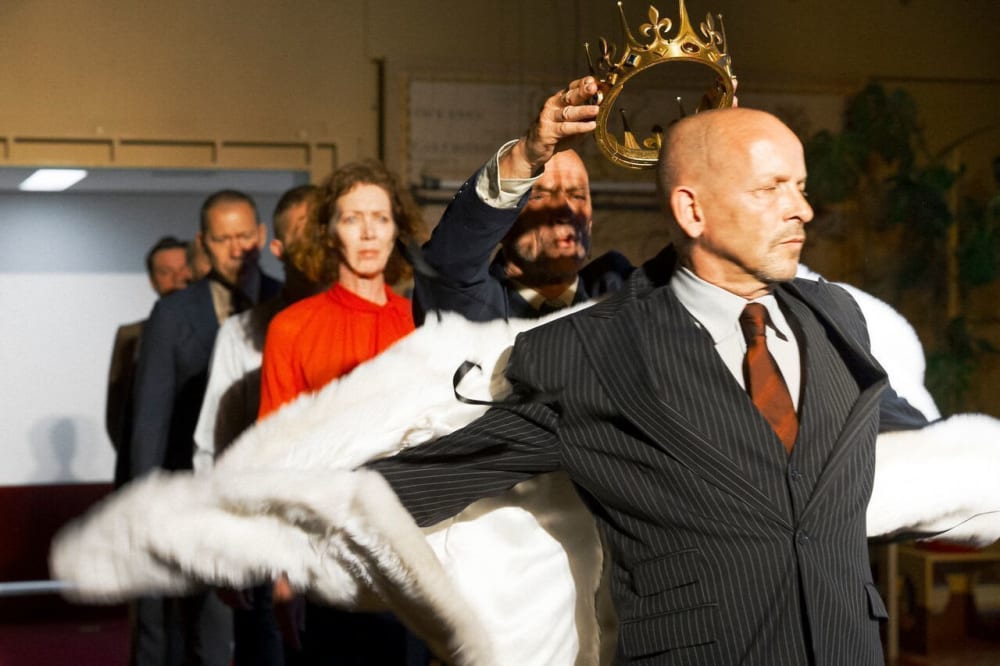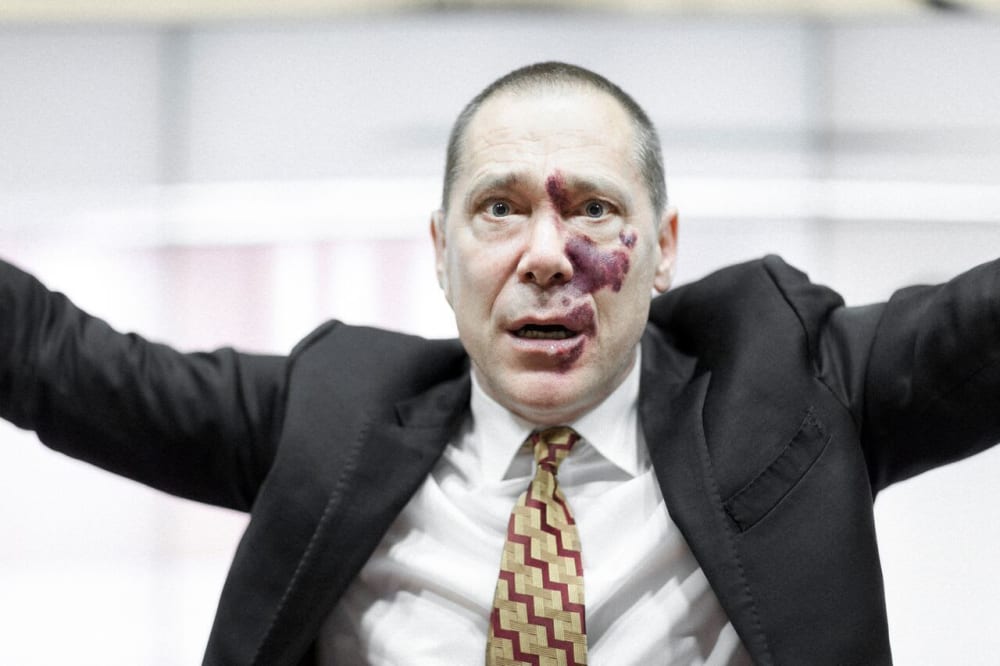 In director Ivo van Hove's conflation of five of Shakespeare's history plays, we get four crownings; between them, the crown and the ermine of coronation are kept in a drugs cabinet at centre rear of the set, where they are joined later on by murdering syringes. For some, power is a drug, for some it is addictive but there are others who simply can't handle it.
Trimmed of subplots to concentrate on the power play, it plays for four and a half hours with just one brief interval but it is totally gripping, not least for the way in which Van Hove has made it contemporary.
It begins here and now with a photomontage that begins with Prince George Windsor and goes back through the generations, ruler by ruler, to Henry V and then in a video presentation to Shakespeare's Henry IV and the scene where Prince Hall tries on the crown, as his father lies in a hospital bed in a white-walled clinical corridor.
Designer Jan Versweyveld's setting is a military control centre, maps and computer screens, radar and surveillance, a central table for the royal C-in-C with three different coloured telephones. Running off from it are those white corridors, corridors of power where the video cameras eavesdrop on live action, pre-recorded sequences sometimes seamlessly slipped in to extend the coverage. Red carpets unrolled from offstage or other marked entries serve to show a change of location.
Sometimes, the dominating video screen will be used for an on-air public announcement. Henry V's rousing battle speeches are not shouted from the top of a charger but delivered calmly (at first anyway) on camera from his desk here. Cameras often following the actors like newshound, providing simultaneous close-ups, especially of private moments. Interior soliloquies are not addressed to the audience but shared by the camera—and in the case of Richard III via the mirror he treats as his confidante.
Ramsey Nasr's Henry V is a clever political operator. Calculatedly calm especially in his handling of Grey (Eelco Smits), ruthlessly responding to treason, but anger and emotion bursting through.
A caption gives a reminder of good things Henry VI did for his country but Smits's portrayal presents the mixture of piety and inability to stand up to his controllers that Shakespeare offers. Careering around in his pyjamas, he remains the vulnerable child who first came to the throne.
While the first half is war as diplomacy, a struggle between nations, the second half becomes dynastic, a family feuding, and the setting becomes more domestic.
Hans Kesting is a fascinating Richard of Gloucester, no hunchback but with knees bent in to give a strange scuttle, his face bearing a disfiguring, dark purple birthmark.
There's something childish about him too; however determined, it's a game he is playing, you can almost see him giving himself points for succeeding with each new removal. He knows exactly how other people see him and there is a sequence where he sends himself up with an imitation of Olivier's traditional Crookback. His courting of Lady Anne (Hélène Davos, also Henry V's Katharina) becomes is a battle of wits, more a threat than a charm offensive.
Von Hove often underscores the action with music. A trombone quartet who appear in a gap in the set (replaced in the second half by a DJ) provides counterpoint comment as well as fanfares, a metronome ticks as Richard's scheming leads him on to disaster.
To judge by the English surtitles, the translation is a free one but it still keeps references to swords even when the weapon is a needle. Cutting has shaped the plays to match van Hove's approach but stays true to Shakespeare. His treatment makes even the most familiar material seem fresh.
Teutonic sounds in the language add explosive energy to anger and it is a delight to hear a whole company speak so clearly. Sound often has to match the intimacy of an accompanying video close-up and action seen on screen but played offstage so the actors wear microphones. The sound operation is faultless but it provides amplification: the actors the clarity.
Reviewer: Howard Loxton