Kinky Boots
Book by Harvey Fierstein, music and lyrics by Cyndi Lauper, based on the motion picture by Geoff Deane and Tim Firth
Adelphi Theatre
–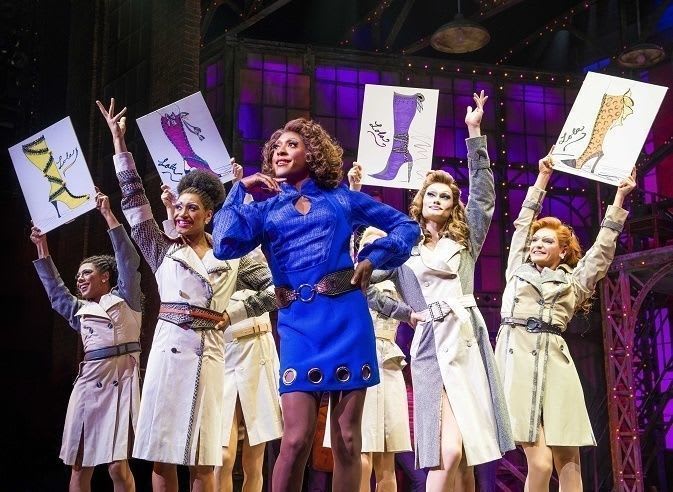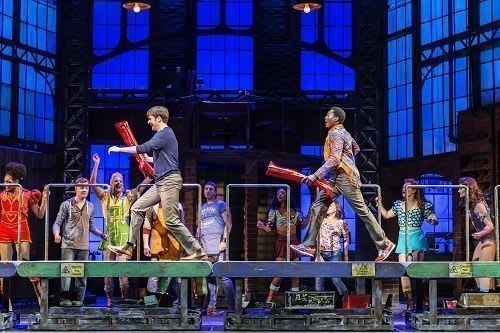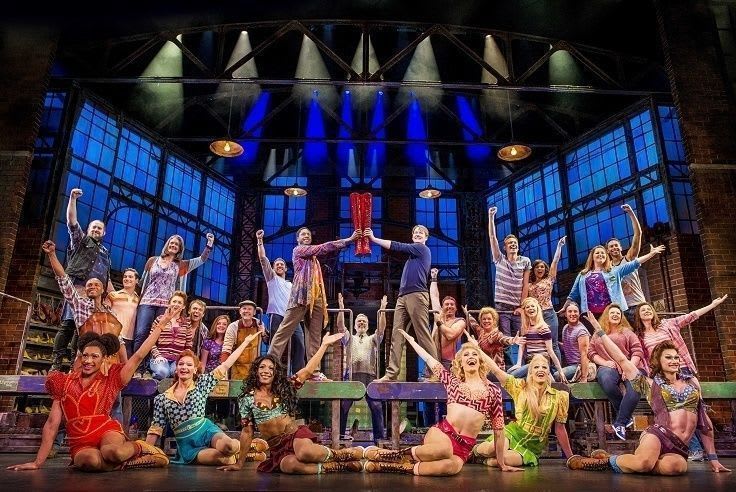 There seems every chance that the London production of Kinky Boots will be just as successful as the original in New York.
The behind-the-scenes team is the same but the show has been freshly cast for the Adelphi, which gives at least one significant advantage, in that all of the performers are using authentic English accents.
Despite a couple of misgivings, there are lots of reasons to love this sentimental, feelgood musical.
To start with, it is based on a popular British movie co-written by Geoff Deane and Tim (Calendar Girls) Firth, spiced up for the stage by the irrepressible Harvey Fierstein and '80s pop star Cyndi Lauper.
This guarantees both a strong, if sometimes melodramatic, storyline and some cracking songs, delivered with gusto by an enthusiastic cast. In addition, director Jerry Mitchell is a first-class choreographer, which shows while also testing out the vertiginous balancing skills of his cast when they are required to kick up their heels in the eponymous Kinky Boots.
The book tells the tale of Charlie Price. The character played by Killian Donnelly (fresh out of Memphis) discovers that, despite his best intentions, he is destined to take over the family shoe factory founded in Northampton in 1890.
It arrives rather sooner than expected following the demise of his father little more than one song into the evening.
What Charlie and Amy Ross, playing his shallow fiancée Nicola, swiftly discover is that there is no money in British shoes. The consequence is that Charlie inherits the family liabilities and a unique opportunity to tell the workforce that they will be unemployed in a fortnight's time.
Cut to a back alley where Matt Henry's Lola is heroically if ineffectually saved from a mugging by the aforementioned Charlie. As he points out, Lola is no transvestite, he is a Drag Queen.
Although there is initial suspicion on both sides, somehow Charlie and Lola cook up a plan to save the factory, while giving their audience 2½ hours of high quality entertainment.
Suddenly, against the better inclinations of the workforce, Price's gives up on traditional English brogues and replaces them with brightly coloured, thigh-high boots for dancing men.
What follows leads to love for Charlie with factory colleague Lauren, given strong voice by Amy Lennox. It also allows both Charlie and Lola (né Simon from Clacton) the chance to discover their inner selves and regain both confidence and pride.
Along the way, there are some super songs of which "Step One" feels like a Lauper classic in the making and gives Donnelly a chance to air his silver tonsils. "The History of Wrong Guys" not only does the same for Miss Lennox but also contains lyrics demonstrating wit and heart.
There are some good big production numbers starting with the "Price and Son Theme" and ending with "Raise You Up/Just Be", while "Sex Is in the Heel" fires up the best of the choreography.
Killian Donnelly sings well but can be a little kooky as Charlie, while Matt Henry has an unenviable task in attempting to emulate the immaculate Billy Porter who created and perfected the role of Lola on Broadway. The English incarnation cannot rise to the same heights (despite the heels) as Porter, although it could be argued that this might be more down to the reserved nature of our countrymen than the performer.
The support acting also smacks of lowbrow sitcom, though the audience is unlikely to be fazed.
On the positive side, with its combination of a tear-jerking but frequently amusing plot, lovable characters and a series of hummable tunes pepped up by spectacular choreography, there is every chance that Kinky Boots will fill the Adelphi for months, if not years to come.
Reviewer: Philip Fisher