La Fille mal gardée
Choreography Frederick Ashton
Royal Ballet
Royal Opera House
–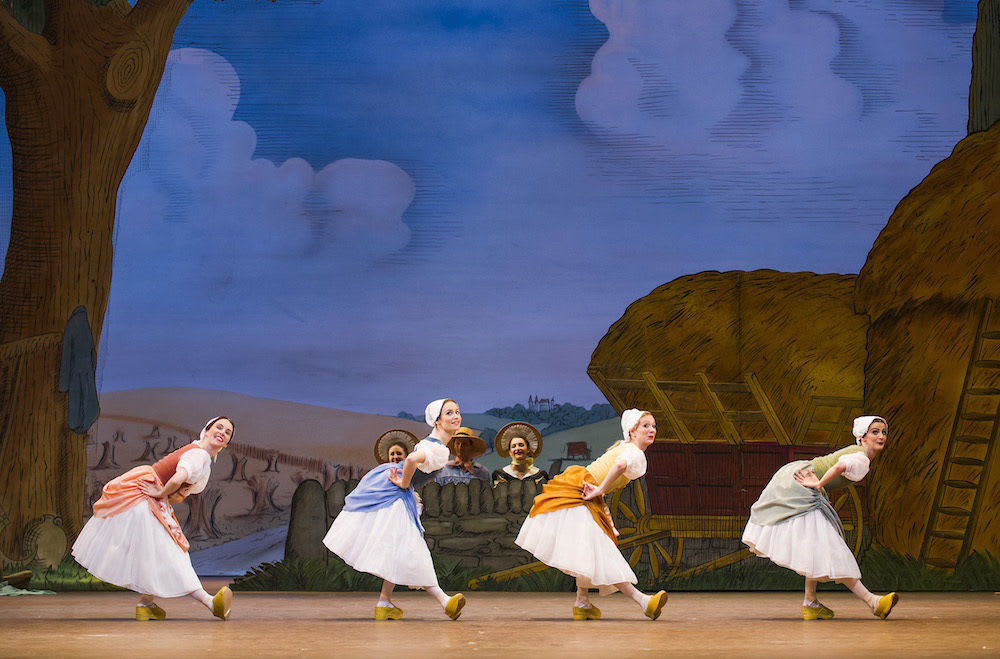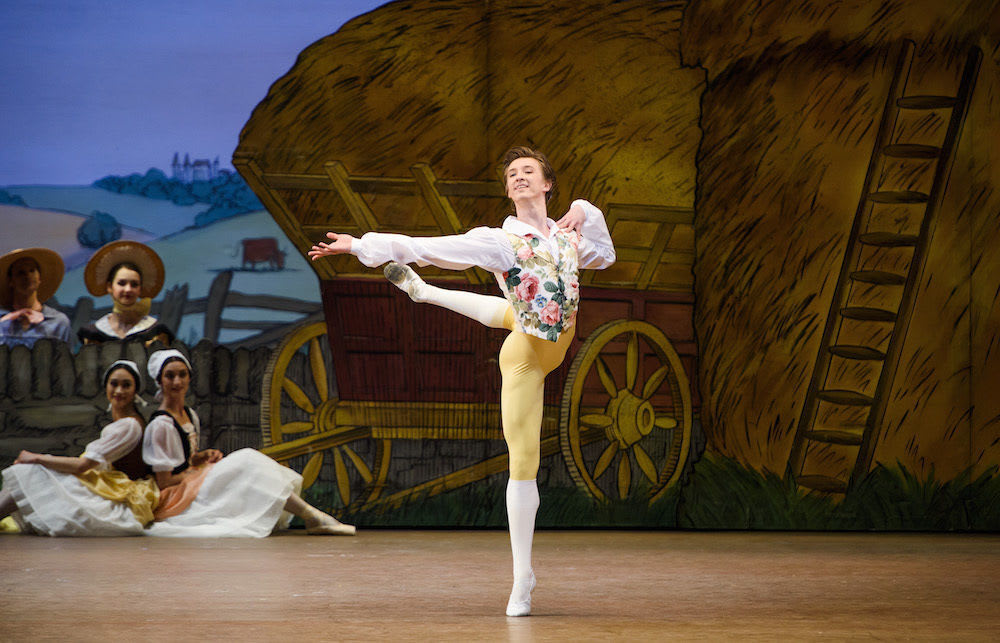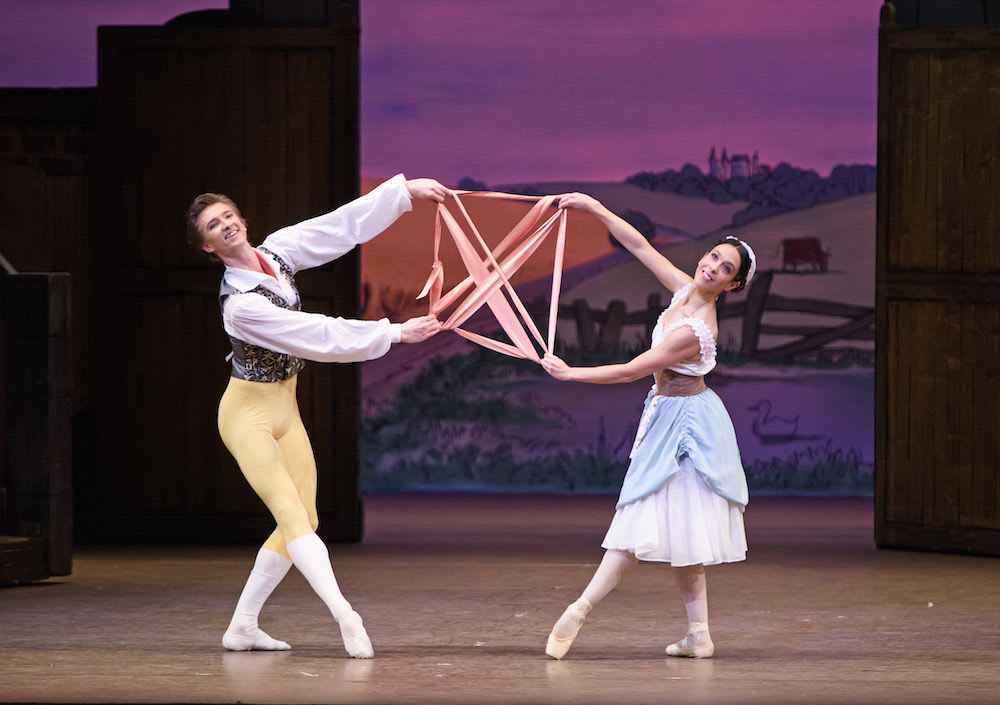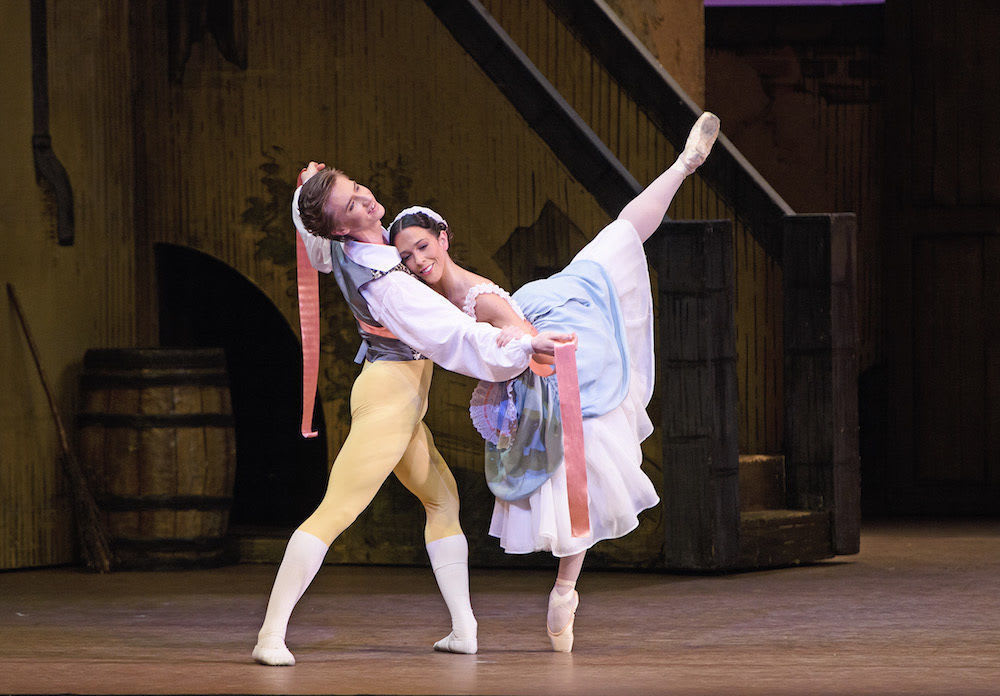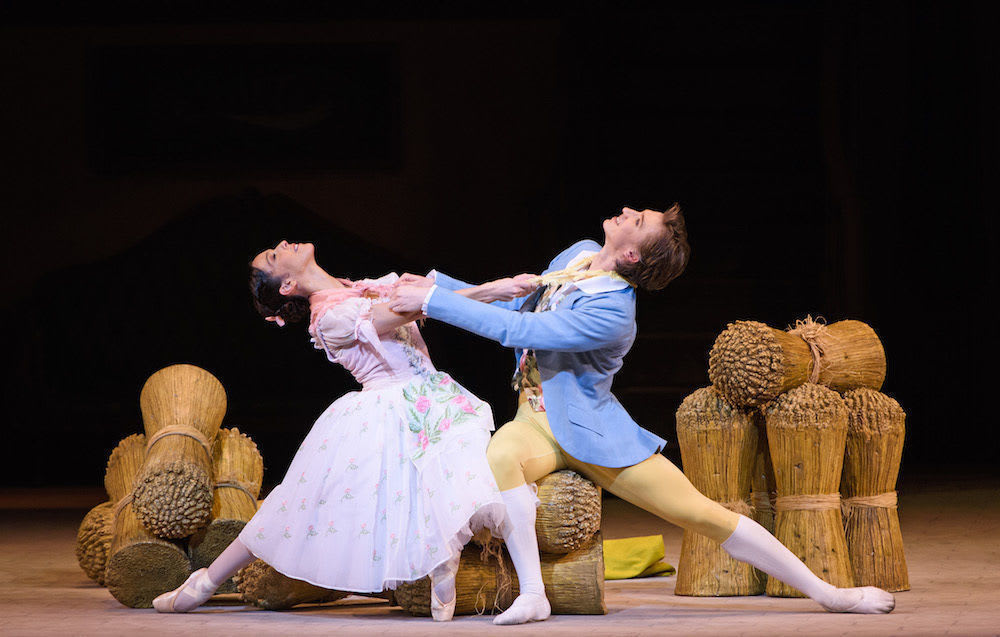 Last seen in April/May 2015, still fresh in the memory, Frederick Ashton's charming, good-natured, light comedy La Fille mal gardée, a huge crowd pleaser, a treat for family and visitors from abroad, opens the Royal Ballet 2016/17 season with winning winsomeness. The chap on my right sighed with satisfaction after Lise and Colas's final lyrical pas de deux, as well he might.
Satisfying and entertaining in that particularly English music hall tradition captured in Widow Simone's (I nearly said Spanky, for she does enjoy giving poor Lise many a spank) characterisation and performance, not least her clog dance and pratfall skids. Bradford-born Thomas Whitehead is pure delight—and I thought no one could supplant Will Tuckett—carrying over into, and carrying on in his/her curtain call.
Whitehead has the audience eating out of his hand—if only her wayward daughter Lise would do the same. But it's the way of the world, that children won't do what their parents think is good for them… Won't marry a rich man's simpleton son for his property and land. What a to-do.
Lise loves young farmer Colas, and what are his prospects, apart from a slim physique, puppyish love and dogged determination? Young love, or lust, will always find a way. And don't forget this is the countryside and country matters will out. Cockerel (Tristan Dyer) presiding over his quartet of hens knows all about that.
Ashton's attention to the tiniest detail, from the change of neckerchiefs that puzzle Widow Simone to rich farmer Thomas's (Gary Avis) hand on her knee, requires us to pay attention not only to the main characters—there's plenty of action going on that's not centre-stage. So, keep your wits about you, as Lise and Colas must. How does he get inside that stack of hay?...
Laura Morera and Vadim Muntagirov, obvious audience favourites, she spirited, he sweetly diffident, wonderful rapport; both strong dancers, her bourrées courus, his fouettés keep us keen for more. Cheers—for solos and Muntagirov's one-hand lift—and cries of encore after Widow Simone's clog dance: are we in a music hall, its homespun ambience infectious?
Osbert Lancaster's designs assist that tone—with some inspiration from Jean Dauberval scenario's original naughty French Fragonard-ish sauciness. And John Lanchbery's hybrid score with borrowings galore dutifully serves that popular purpose.
Genuine and affected innocence play a merry game. The gentlest of all is Alain, the designated fiancé, in a world removed from this one. Paul Kay, still a boy in stature, attached to his red umbrella, is an appealing figure, bittersweet in his disappointment, but he'll get over it. Comic, too, with his bandy legs and clumsy footing.
But there's nothing clumsy about the intricate ribbon dances, the ensnaring cat's cradle that the lovers joyfully twist, the ties that bind, that speak of love. Maypole ribbons, ribbons that make the wheels go round, ribbons that decorate the pony and the harvest celebrations in a long gone chocolate boxy bucolic past.
Nostalgia maybe—and La Fille mal gardée has been round the houses in several incarnations since the late eighteenth century—but the choreography, Ashton's steps, is as bright and crisp and clear as daylight, as fresh as the day it was minted.
Perfect for children and those new to ballet—pity its dates just miss the half term holiday. There is one Saturday matinée. Casts to catch are Natalia Osipova with Steven McRae; Francesca Hayward and Marcelino Sambé; Yuhui Choe with Valentino Zucchetti; Marianela Nuñez with Muntagirov; Roberta Marquez with Alexander Campbell. I'd like to see them all.
Reviewer: Vera Liber