Last Call
Philip Paquet (graphics) an Adriaan Van Aken (playwright)
Het nieuwstedelijk, Big in Belgium, Richard Jordan, Theatre Royal Plymouth
Summerhall
–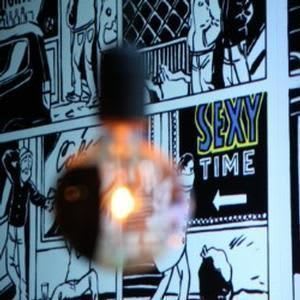 Here, comic books merge with music and theatre in this raw and haunting production.
This Dutch comic is brought to us by a group from Belgium presented in English proving the international reputation of the Edinburgh Fringe. The comic book cells are projected in black and white on a large screen centre with our narrator/music/sound mistress stage right and a magical musician stage left, all barely lit.
A nod here to the light and sound engineers who gratefully have a sensitive and delicate touch. The comic almost becomes secondary to the other production values, not the least of which is the monologue that comes from the main character who trolls the street through the night for sensory input and personal value. "Can you see me?"
This is a dark piece in so many ways. Last Call is an engaging example of the multimedia direction that theatre is going.
Reviewer: Catherine Lamm