Los Vivancos - Flamenco Fusion

Peter Klein and PMB Presentations
London Coliseum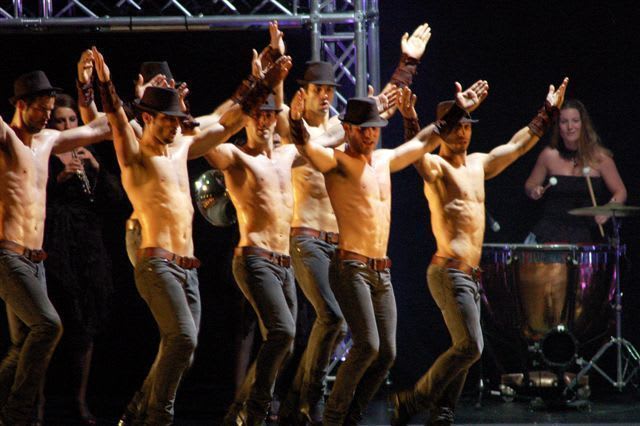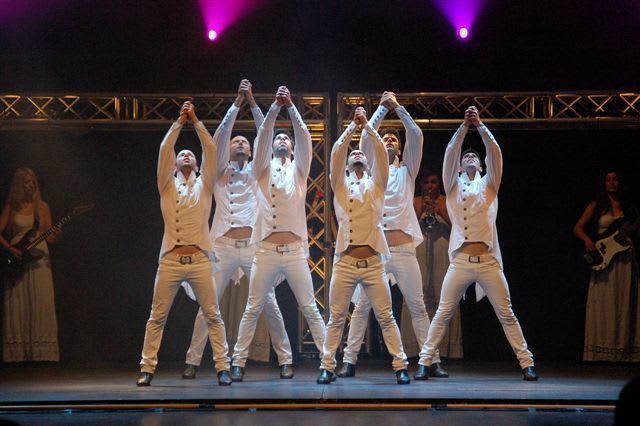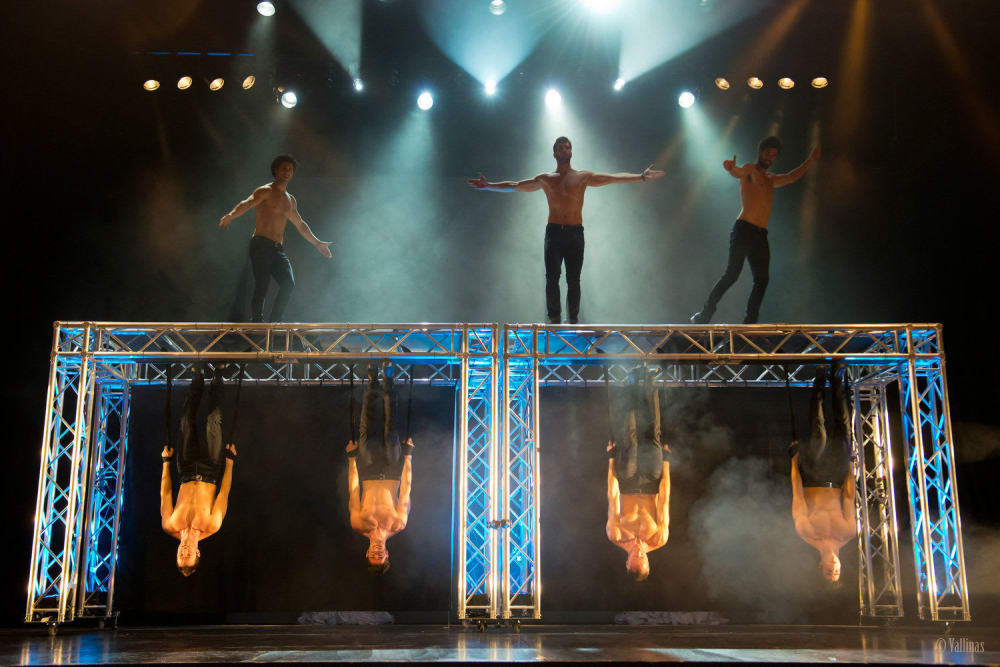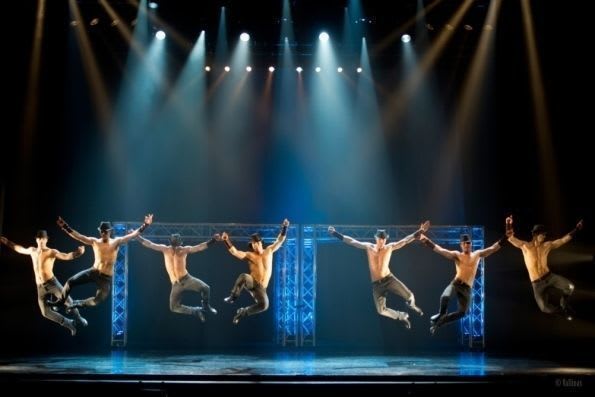 Los Vivancos is a dance company and a family, seven brothers who combine the traditional flamenco Spanish style with training in other dance disciplines and have been creating their own exuberant performance since 2006. They are a fusion company that has elements of ballet, martial arts, acrobatics but it is driven by the all-pervading rhythms of their meticulous zapateado.
Aaron, Cristo, Elias, Israel, Josua and Judah are all graduates of the Dance Conservatoire of Barcelona's Insituto del Teatro and Josué of the Real Conservatorio Profesional de Danza Madrid. They have studied at the Qüanticoh School in Canada and with Nederlands Ballet and worked individually in many dance companies before coming together to form their own company—balletomanes may remember Cristo Vivancos as a member of Scottish Ballet from 2003-2006.
Their new show, given a one-off presentation at the Coliseum to introduce the company to British producers and audiences prior to a tour later in the year, claims to be a supernatural piece about angels, devils and vampires but if there is a storyline it is not an easy one to recognize.
Five figures stand high on the metal scaffolds that form the only set (production design relies mainly on dramatic coloured light through haze). They wear hooded silver sheaths that reach down to the ground. Are these wedding gowns, one can't help wondering; having dropped to the ground they certainly drag them around like bridal trains before casting them off to reveal white tunics with a Napoleonic look, except that they appear to be laced up behind.
In retrospect I would guess that they might be an angel army, but I rapidly gave up on interpretation. Haunting horns and then the loud and pounding music produced by an all-female band from Budapest is almost overpowering but topped by the stamping of the dancers' feet. The passionate energy of the performers is infectious and demands an emotional rather than an intellectual response.
The next episode adds to the bafflement when a male figure enters in a huge gown lined with flounces that reproduces those of a female flamenco dancer's dress, swirling and swishing the extensive skirt in grandiose sweeps before shedding it. Now thoroughly male, he does some dazzling multiple fast turns and balletic leaps, a bravura display that leaves him threatened by three hooded figures who are revealed to have horned heads. They eventually overpower him and turn him into a figure like them.
This seems to be the end of any attempt at real narrative, though conflict is an essential part of much that follows, good-versus evil if you want to see it so, in these dance confrontations, or the skills of these performers against the limitations of human ability as they defy the challenges of balance and complex rhythms.
Whether it is the complexity and interaction of a dance that seems inspired by
Chinese kick-boxing and other martial arts or an extended and complicated sequence danced in blindfolds, these brothers hold their audience in excited wonder. Just when the constant stamping might begin to be too repetitive, there is a diversion. All these young men are also musicians and at times flute or a stringed instrument becomes the centre of performance, but that doesn't stop the musician from dancing, or in one case playing while balanced with legs stretched horizontally between tiny supports. Rarely can one encounter such muscular musicians.
Strobe effects, swirling beams of light and sheer volume of sound are used to excess to intensify the drama, these performers pack a powerful punch without such boosting. And they keep some of the best until last with a passionate encore.
Despite the publicity images, which suggest a Spanish Chippendales spectacle, there is not an excess of the erotic, despite the amount of testosterone on the stage. The first time they bare chests they get a, perhaps intentional, laugh and there is a delightfully complicit moment in the end of the show that really connects with the audience after nearly an hour and a half of mainly display.
Reviewer: Howard Loxton