Loserville
Elliot Davies and James Bourne
Union Theatre
–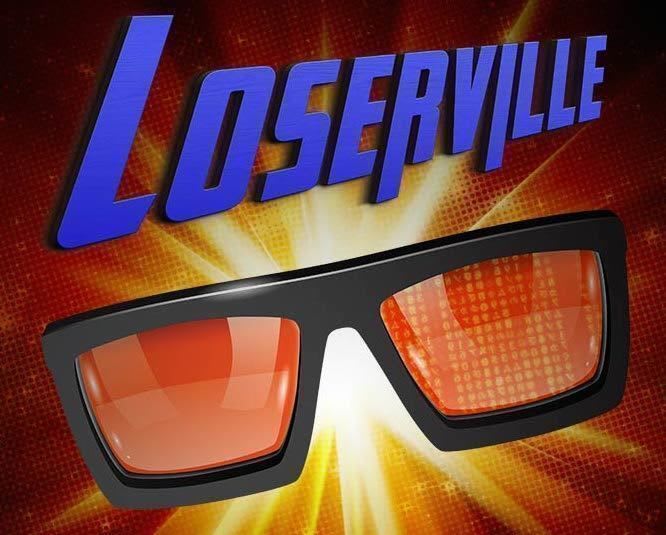 Loserville may seem to be an American High School musical (it is certainly set in one) but it was created by and for Youth Music Theatre UK and it is packed with youthful high spirits.
It is lightweight fun but not particularly memorable. I must confess that it was halfway through before a vague sense of déjà vu reminded me that I saw a West Yorkshire Playhouse production in the West End less than three years ago.
But there have been well over 500 shows between and, though this one isn't world-shatteringly important, it has lots of lively songs and is certainly enjoyable, especially in the close proximity of this revival.
It is a tale of Trekie freaks and computer nerds versus jocks that sends up the US High School genre in cartoonish fashion that the cast deliver with an energy that is infectious. Matt Krzan's jazzy choreography is frenetic, as in numbers like "What's So Weird About Me?" set at a sci-fi convention.
It is 1971 and computer wizard Michael Dork, his mate Lucas and would-be first female astronaut Holly have almost solved the problem of sending messages from one computer to another long before the Internet and e-mail. Eddie Arch, intellectually-challenged leader of the jocks who dreams of being famous, plans to pinch their work and present it to his dad's computer company. Blackmail and false promises are his weapons.
Of course, there's romance on the way to a happy ending but it is not the thin plot that makes the show enjoyable, it is its presentation. The set is the theatre's black back wall and floor covered in chalked constellations, physics formulae, an Einstein portrait and spaceships.
A couple of panels are re-inscribed throughout to name-changing locations and on opening night memorialised the just-deceased Leonard Nimroy (1931-2015) and quoted the Vulcan greeting "Live long and prosper!". A set of polychrome boxes and Elle-Rose Hughes's bright costumes add lots of colour and Tim Deiling adds precise and lively lighting.
Driven by Michael Burgen's direction, the cast perform with spot-on timing and sparky playing, though sometimes drowned out by a three-piece band that is otherwise splendid. Any other excesses are stylistic touches that are jokily successful.
Luke Newton is an innocently smooth-faced Dork, an unblemished boy-next-door with magic moves that look entirely effortless, a teeny-bopper's fantasy, and Jordan Fox makes himself appropriately quirky and neurotic as Lucas with Holly-Anne Hill hiding behind horn rims (she does have a secret) as clever-clogs but so nice Holly.
Sandy Grigelis manages some wild contortions when he is not rushing around with Matthew Harvey's Francis in their shopping trolley spaceship and Charlie Kendall makes a beautifully brainless, big-headed baddie with Sarah Covey as his girlfriend. The busy cast seem ever-active and are all strong performers, with Delycia Belgrave in striking red particularly eye-catching among the ensemble.
It is a production that gains added impact from the venue for, however inconsequential, this becomes fun in which the audience shares.
Reviewer: Howard Loxton