Suddenlossofdignity.com
Zawe Ashton, James Graham, Joel Horwood, Morgan Lloyd Malcolm and Michelle Terry
Bush Theatre
(2009)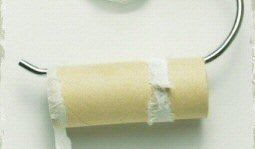 If you commission five writers, some better known for their acting, it should not be a shock that the resulting sketch show is uneven. However, this successor to the razor sharp 50 Ways to Leave Your Lover manages to pack most of the bland comedy into its first half hour, before revealing its soul and some great wit for the remainder of the 70 minutes.
Director Anthea Williams and her quartet of actors are given an attractive playing space by Lisa Royle, backed by zany photos to create the appropriate mood.
This is played on in a truly awful warm-up, as the audience is forced to jig around to Cher; and then a series of gags that resemble the stuff on an early morning, commercial radio breakfast show. The analogy is appropriate, as the material has that same confessional quality as reality-radio.
The team set up an eponymous website (it is still there) to which surfers were asked to contribute embarrassing experiences. These were then turned into pieces for the stage by the writing team, who for better or worse, are not credited individually.
Many of the online contributions sound apocryphal and the highlights are undoubtedly the sketches on which their writers have greatest influence.
The results are delivered by a sparky team of actors, who each eventually impose their own characters on the evening.
The pick is Katie Lyons who expresses drunken belligerence to perfection in a running gag about a West Country disco diva on the pull. She also sings a complementary song about the problems of a lonely girl who keeps striking out on the man front.
Two Pints of Lager star Kathryn Drysdale demonstrates great agility with accents through the evening, mixed with feminist pride, particularly in an inventive Seven Ages of Woman speech that has a dramatic pathos, lacking for so much of the evening.
For some reason, the blokes got several of the weaker sketches, though Hugh Skinner excels as an upper class twit, wannabe rock star with a barely hidden secret while Hugh Skinner makes a good foil.
Suddenlossofdignity.com is too patchy to recommend with great enthusiasm, which is a pity, as its best moments are good enough to be developed into full scale dramas or snapped up by the producers of some TV comedy.
Rachel Sheridan reviewed this production at the Latitude Festival
Reviewer: Philip Fisher