Mac Beth
William Shakespeare, adapted by Erica Schmidt
Hunter Theater Project
Frederick Loewe Theatre at Hunter College, New York
–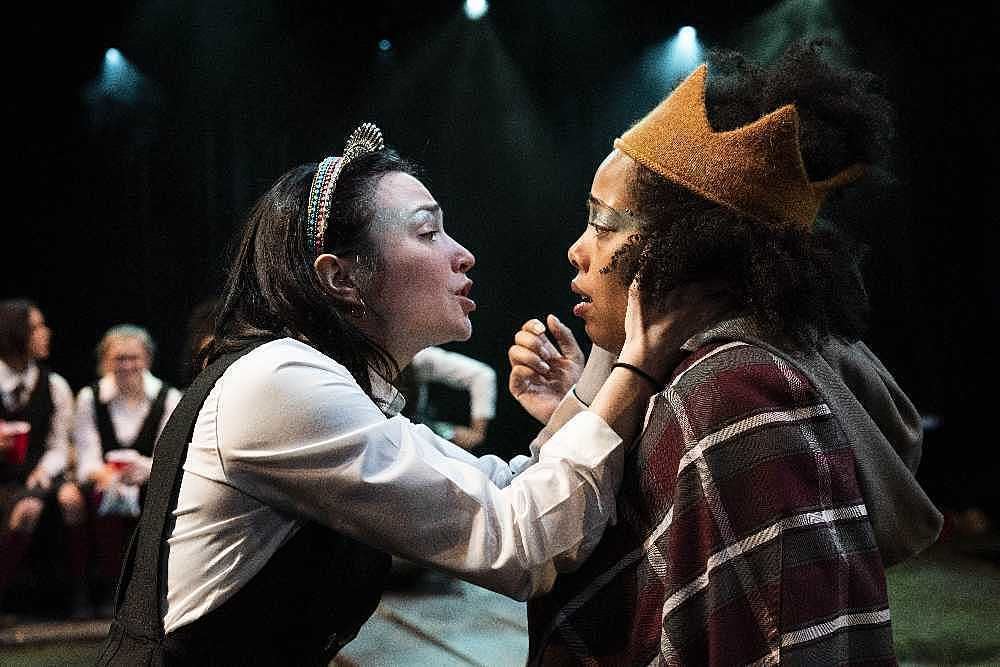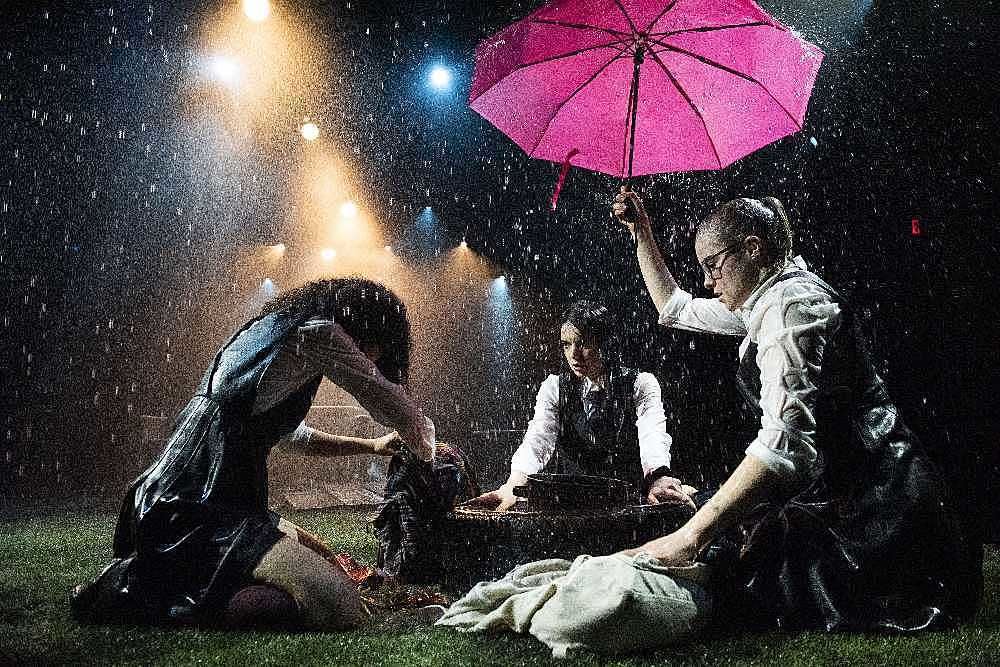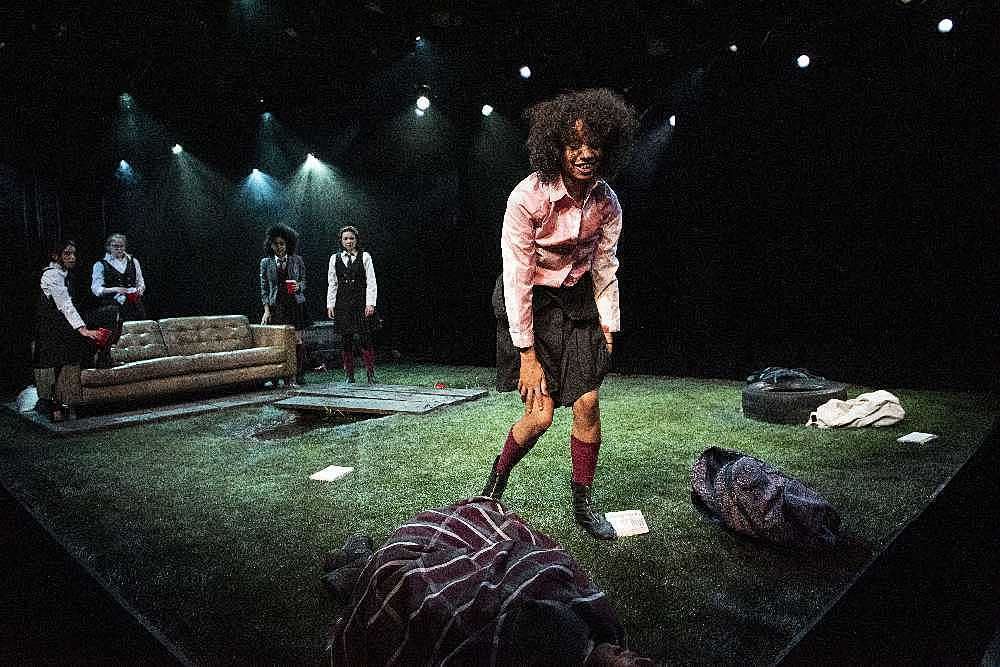 The space breaking the title of this play is significant. It delineates a big difference between Erica Schmidt's play, based on one of the greatest tragedies in history, and the original.
Much to the delight of less sniffy audience members, this action-packed, all-female production, which Miss Schmidt directs herself, lasts a mere 90 minutes and rarely leaves time to pause for breath.
Scenic designer Catherine Cornell makes good use of a thrust stage, covering the playing space in grass and utilising a collapsing sofa, a bath that doubles as a mini orchestra and a small, bridged pond. In the space, a committed cast of seven young women playing numerous roles between them, using the initial premise that they are teenaged preppy American schoolgirls putting on their own, quite extreme, interpretation of the Scottish play. Rather than more formal costumes, the girls rely on variations on the theme of their school uniforms, somehow always keeping the message coherent.
The trio of wyrd sisters (Sharlene Cruz, Dylan Gelula and Sophie Kelly-Hedrick) work hard playing numerous other parts as the need arises, but set the tone well and hit top gear with a cauldron full of gory goodies that might turn any stomach.
To set the drama in play, they inform Brittany Bradford's intense, somewhat shouty Macbeth that promotion and a crown await, while Ayana Workman as Banquo also learns something to his eventual advantage. The evening really takes off when Macbeth returns home and reports the good news to his wife. Ismenia Mendes is a name to look out for. She is the kind of eye-catching actor who looks natural but dominates every scene in which she is involved.
As Macbeth wavers, his Lady is almost literally overwhelming, to the point where King Duncan hasn't a hope. Following his assassination, the Macbeths reach their zenith but also start that inevitable downward slide that characterises tragedy.
The text is constantly slashed but the drama remains, helped by a very inventive staging, which involves the kind of symbolic torrential rain that must leave performers in danger of catching a cold—or worse.
Even Erica Schmidt, who directs her own adaptation, would probably not claim to be faithfully trying to represent the depth or poetry of Shakespeare's original. Instead, she presents a highly entertaining, modern interpretation that will undoubtedly delight school audiences and has the scope and imagination to please their elders just as much.
Reviewer: Philip Fisher