Mavis Sparkle
Gilly Baskeyfield and Dot Wood
M6 Theatre Company
The Witham, Barnard Castle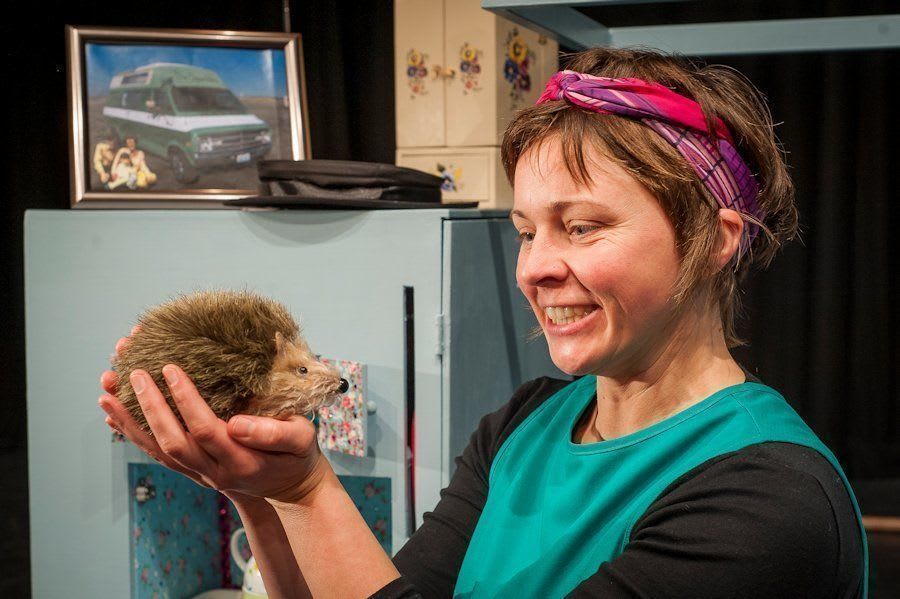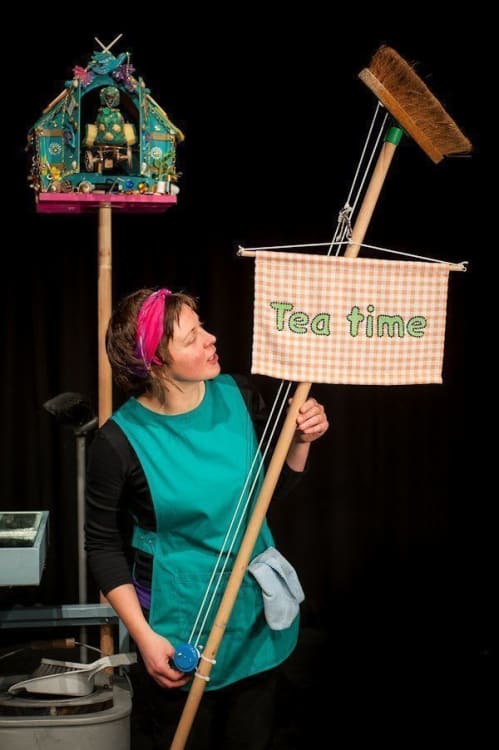 The nice thing about writer/director Gilly Baskeyfield's feel-good story is that she seems to have found magic in ordinariness. I loved the expanding mop with a naughty bucket that kept running away.
At first, Mavis Sparkle appears to be very ordinary, a cleaning lady on her last day at work. She has a cleaning truck, of the Swiss Army variety, with drawers for everything you could think of and a place for sweeping brushes. Great bit of design and build from Joss Matzen. There's even a cosy place for Spike, her sweet pet hedgehog.
Mavis needs a new job. While sweeping up a discarded newspaper, she discovers a job advert looking for someone to help clean up a dusty old lighthouse in the Shetland Islands. Her dream job, and she'd get to see the shimmering Aurora Borealis (The Northern Lights) from that far up in Scotland. Mavis likes sparkly things, especially twinkling stars, but has she got the courage to travel to the far flung islands of Scotland?
Mavis is not just any old cleaning lady; Mavis Sparkle has special powers. Her dad, Marvin, was a magician, so it's no surprise to see that Mavis knows how to make a rabbit appear from a hat and she's quite good at the odd card trick too, but what she likes most of all is to clean the dust away to see what she can find. That's how she discovered the audience of small children seated on mats who were delighted to be dusted with a super-long feather duster.
Eve Robertson is utterly believable and incredibly likeable as the goody-goody cleaning lady with a dream. Robertson has a natural talent for comedy timing and her puppeteering skills are put to good use on Spike.
Rochdale-based M6 Theatre Company specialises in theatre for young people and this production doesn't disappoint. To be super-picky, I would have liked to see a little more mischief, but writer/director Gilly Baskeyfield has mixed everyday reality with a little bit of magic dust that doesn't involve Princes and Princesses going on a some silly fantasy quest, and that in itself is refreshing.
Baskeyfield's writing is full of sparkle; enough to "dust away the clouds so that we can all enjoy the sunshine".
Reviewer: Helen Brown