Much Ado About Nothing
William Shakespeare
The Faction
The reFASHIONed Theatre at Selfridges
–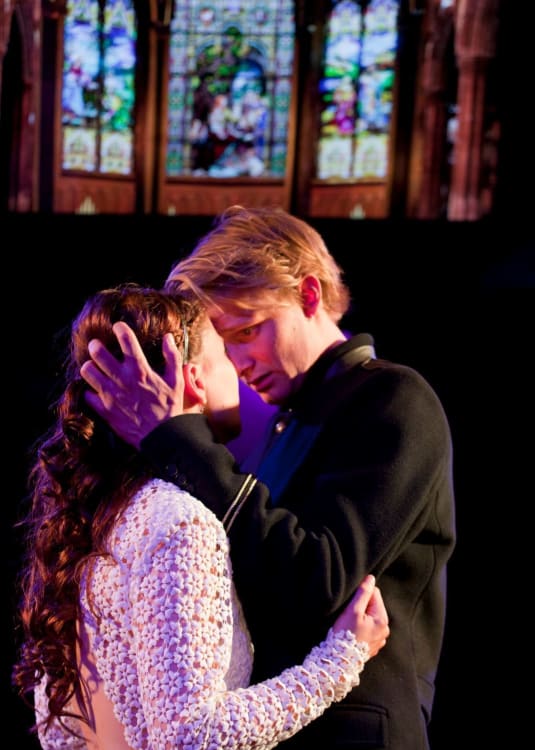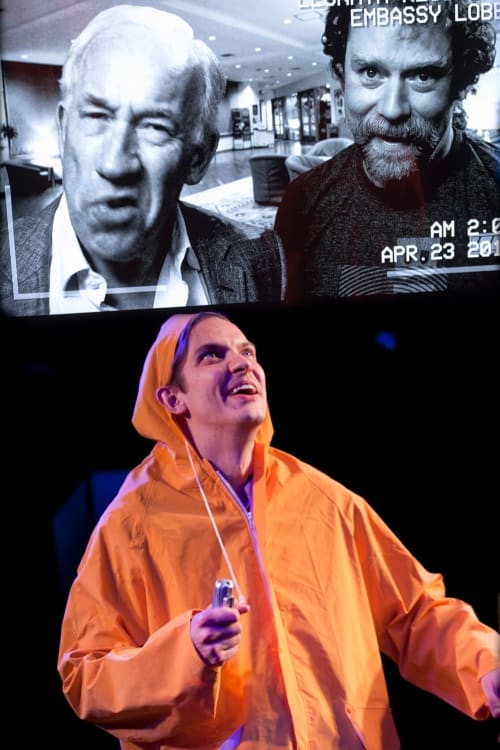 In a venture that is new even for the 107-year-old department store, Selfridges has converted its Ultralounge into The reFASHIONed Theatre and invited The Faction to put on a show in the found space.
Their contribution is a 90-minute race through one of Shakespeare's favourite comedies, Much Ado About Nothing, seemingly designed to attract younger audiences to enjoy the drama and presumably shop in the store.
Director Mark Leipacher goes out of his way to create the kind of production that will bring to mind modern TV adaptations, concentrating on great pace but sacrificing Shakespearean subtlety.
He also cleverly beefs up an already strong cast by inviting three big names to make cameo appearances on screen. Meera Syal plays a TV anchor who helps the exposition, while Simon Callow and Rufus Hound respectively but rather incongruously take on the roles of comic policemen Dogberry and Verges, divided from their constables by time and space.
The other oddity is a gender swap, which sees Caroline Langrishe impressively portraying Leonata, mother to Lowri Izzard's very young Hero, where for the last 400 years the character has been her father, Leonato.
At the centre of the drama is a youngish pairing. Daniel Boyd is an appropriately self-satisfied if unimposing Benedick and the splendid Alison O'Donnell, eschewing everybody else's polished received pronunciation with her native Scottish tones and wit, takes the role of Beatrice.
Throughout, the rather breathless action feels condensed as this duo bicker on their way to conceding, albeit reluctantly, that love and marriage might not be so bad after all while, in parallel, Hero and Harry Lister Smith as baby-faced Claudio share what should be a smoother path to marriage but this is a Shakespeare comedy.
Therefore, the hesitant but malign Don John almost brings about death and disaster, which is only averted somewhat comically when his right-hand man (or more accurately Jamie Maclachlan playing that part but then swiftly transforming into a priest) invents a cunning plan to uncover the infamy, cause massive embarrassment but guarantee a doubly happy ending.
One of the major plus points of this short, sharp adaptation, presented on a traverse stage with minimal props, is the verse speaking. This is rarely less than perfect, which must be seen as a compliment to all involved.
It is likely that this relatively lightweight take on Shakespeare will have the desired effect by pleasing young audiences although those already devoted to the Bard in full form might feel a little short-changed.
Reviewer: Philip Fisher