Once in a Lifetime
Moss Hart and George S Kaufmann, adapted by Christopher Hart
Young Vic Theatre
–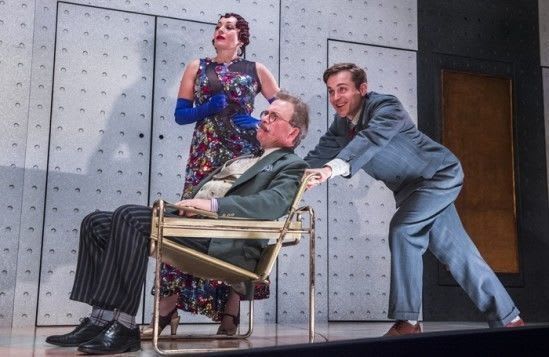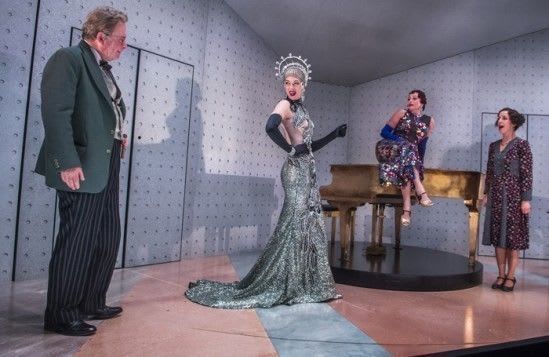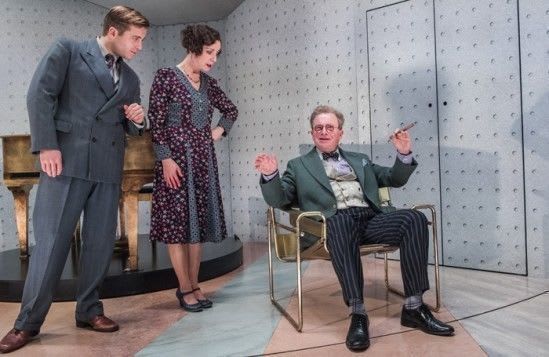 Although he must have spent many happy hours on stage in his comedy career, this Richard Jones revival of the Kaufman and Hart homage to the movies marks Harry Enfield's belated theatrical stage debut.
Oddly for such a high profile performer with a reputation for playing extroverts, Enfield does not steal all of the laughs, nor does he in any way overshadow many of his more experienced colleagues.
Once in a Lifetime is a satire on the talking picture business, having fun at the expense of the infant industry in 1927, immediately after Al Jolson changed motion pictures forever by talking and exercising his vocal chords in The Jazz Singer.
The opening minutes see a trio of failing vaudevillians looking on a bright side that doesn't exist. They are a rum group.
John Marquez plays parrot-like straight man George, a genial idiot, with relish. Claudie Blakley proves a fine foil as the brains of the team May, while Kevin Bishop is Jerry, one of those perennially enthusiastic optimists who knows, despite all indications to the contrary, that good fortune is just around the corner.
It is Jerry who identifies that film is the future, selling their act and using the proceeds to purchase tickets to Hollywood, fame and fortune.
In true movie fashion, on the train the no-hopers meet the perfect vehicle to take their silly project forward: snobbish Helen Hobart, a hedonistic, Hedda Hopper style gossip columnist played by Lucy Cohu. In the journalist's wake comes the ultimate dumb redhead wannabe starlet, Lizzy Connolly's Susan Walker.
Miss Hobart in turn enlists the support of Enfield playing Herman Glogauer, a suitably Germanic film mogul with money to burn.
After the interval in a production that runs to just over 2¼ hours, the remainder of the action takes place on a movie set as George—by this point, for reasons that are never quite expectable, Glogauer's right-hand man—proceeds to woo Susan while causing mayhem.
These are the main elements of what should be a hilarious screwball comedy that mocks pomposity and takes a gentle but pointed look at the talking picture industry in its infancy.
While several of the individual performances are just what the script requires, somehow the whole is not nearly as funny as one might have expected.
Amanda Lawrence gives a perfect cameo as an overly-efficient receptionist/secretary that drew the biggest laughs on opening night, which is a testament to her comic timing and command of physical theatre.
However, viewers might come to the conclusion that in their attempts to supplement the original, rather than making the most of the best that Kaufmann and Hart had to offer, this production dilutes the impact of what becomes a mildly pleasing rather than sensational night out.
Reviewer: Philip Fisher