Pinocchio
John Savournin and David Eaton
Charles Court Opera
King's Head Theatre
–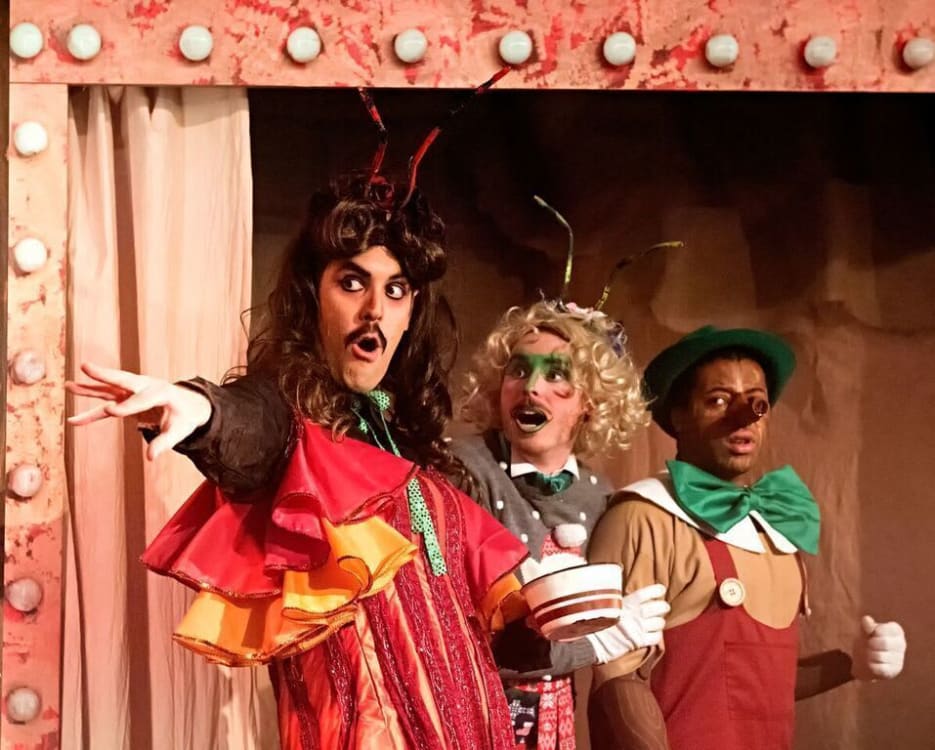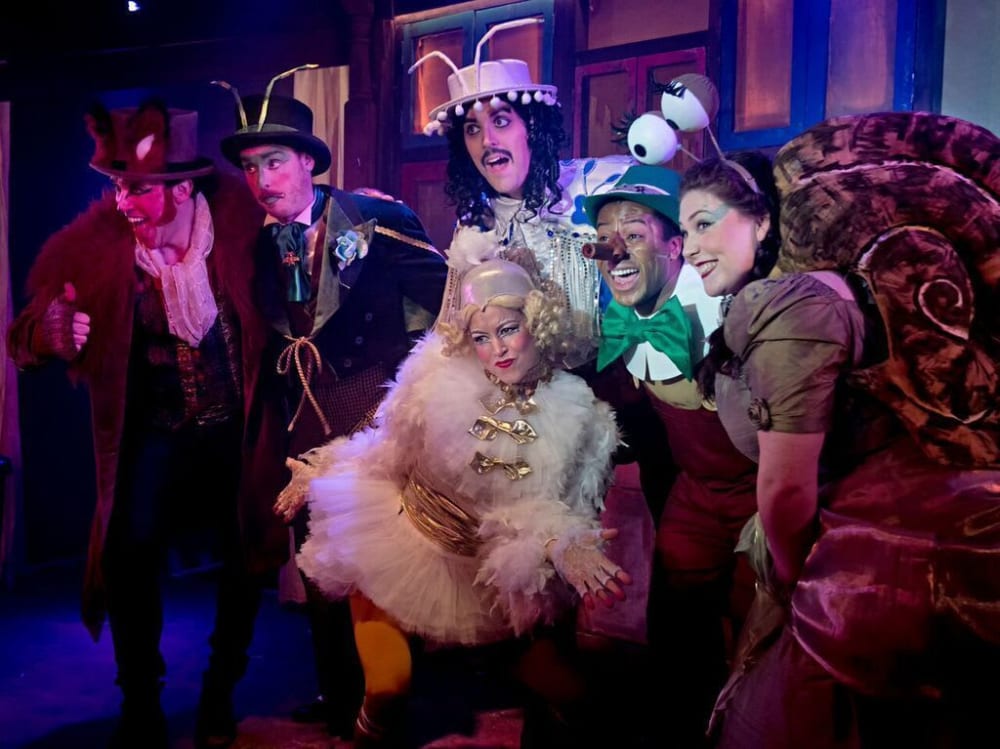 Charles Court Opera's boutique panto has become an eagerly anticipated fixture for the Christmas season—this is the tenth. They've often drawn on stories outside the fairy tale favourites and this year it's Pinocchio, though a long way from Collodi's original story and the Disney version.
There's no Geppetto, he's died, and a big gold egg has strayed in from the beanstalk story, but puppet Pinocchio's nose still grows in length whenever he tells a lie and Joshua da Costa makes him totally a engaging chappie. He may be made of wood but he's bright-eyed, well-voiced and nimble-footed with a natty tap routine.
Da Costa is a welcome new addition to the Charles Court team as is Robin Bailey as smoothie Mr Fox, not really a baddie in this version just a little avaricious; he's soon Pinocchio's friend along with all the audience.
Nichola Jolley is the wish-granting fairy, gold and silver rather than a blue one, a vigorous squawker—can you guess how she emerges? Writer Savournin has a quirky imagination!
This year, his script leaves out an element that's usually been a central feature: his own definitive Dame. There's no need to feel disappointed for instead he brings the same incisive archness (and a cod Spanish accent) to the villain, Tabasco del Cicada, a dangerous dago whose weapons of choice are chillies and who now heads the custard pie and cookery competition routines.
Jimmy Cricket starts the story as proprietor of a flea circus that is failing. In this version, he isn't Pinocchio's conscience but is forced to join the villain to whom he's heavily in debt. Matthew R J Ward is hard-pushed to deliver his too-fast opening number but voice and character come together when allowed to be more languid. Speed offers an opposite challenge to Francesca French as a slow-moving snail who sings Garland show tunes.
Designer William Fricker packs a great deal on the King's Head's shallow stage, including an underwater scene with a magnificent, aisle-filling dogfish and Mia Walldén provides some surprising costumes while MD and arranger David Eaton leads from the keyboard with Dave Jennings providing percussion.
Charles Court Opera gives a great display of teamwork and there's a joy about this company that transfers to the audience. Among them on press night, and missed on stage by those who've seen him in four previous pantos, was Matthew Kellett. He will be on stage however on other occasions for he's sharing the villain role with John Savournin who has conflicting opera commitments: a reminder that this is an opera company, which is why it can bring such splendid voices to music that ranges from ABBA to the Beatles and popular classics.
Their boutique pantos have a very special quality that makes them irresistible. Long may they continue!
Reviewer: Howard Loxton