Porca Miseria
Trajal Harrell
Barbican Theatre
–

Listing details and ticket info...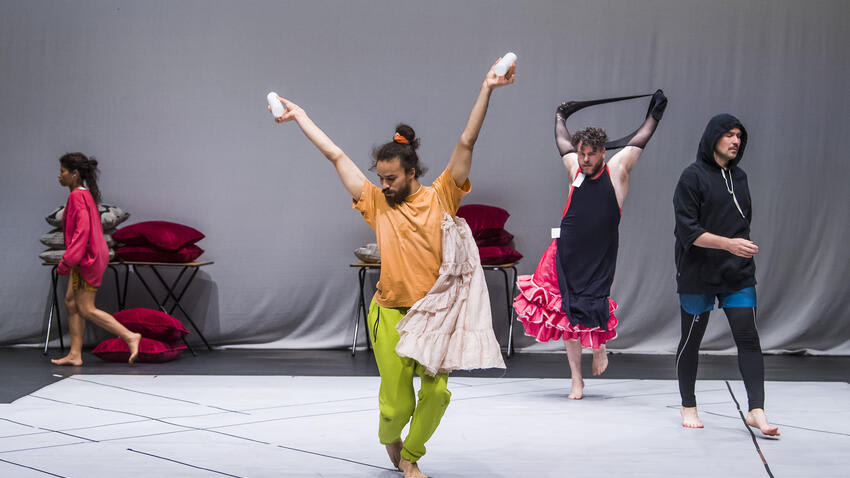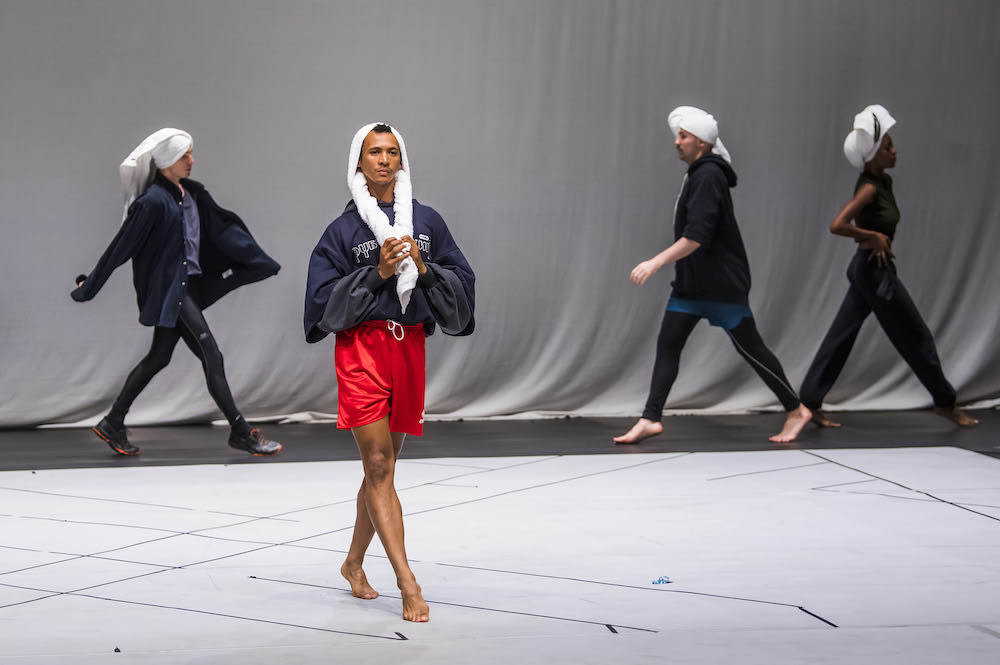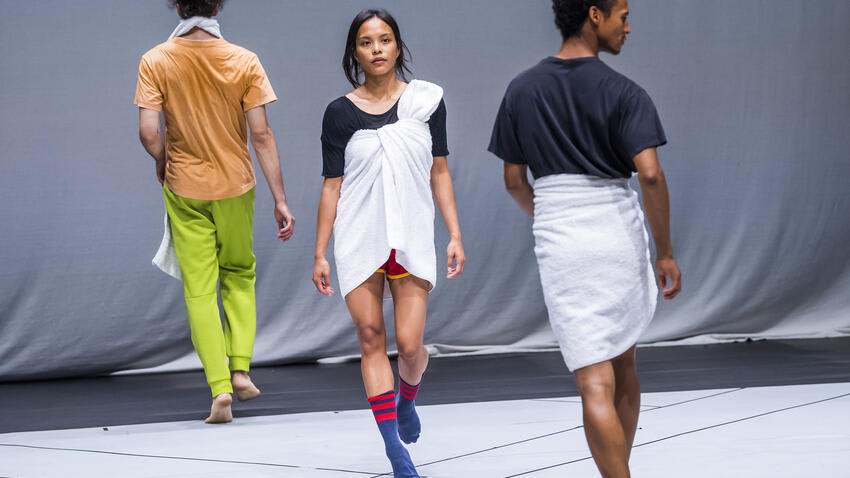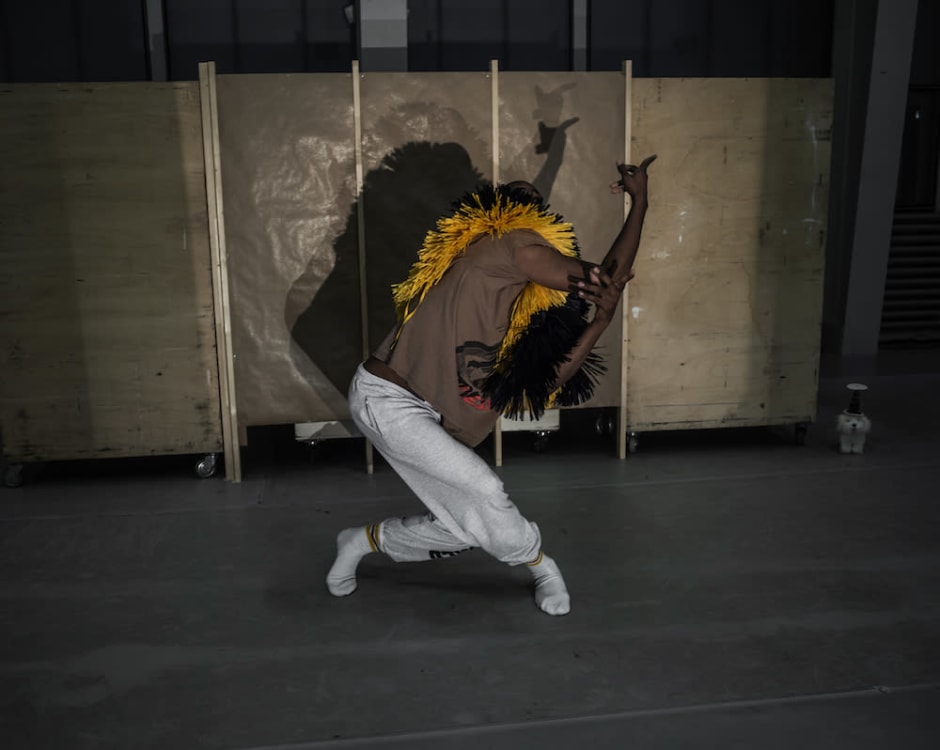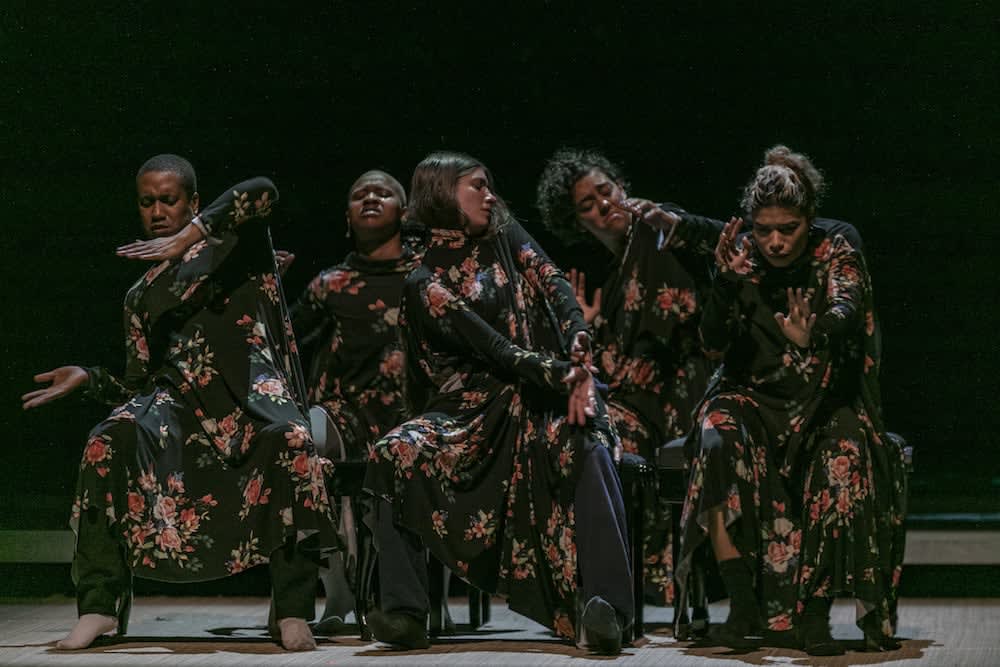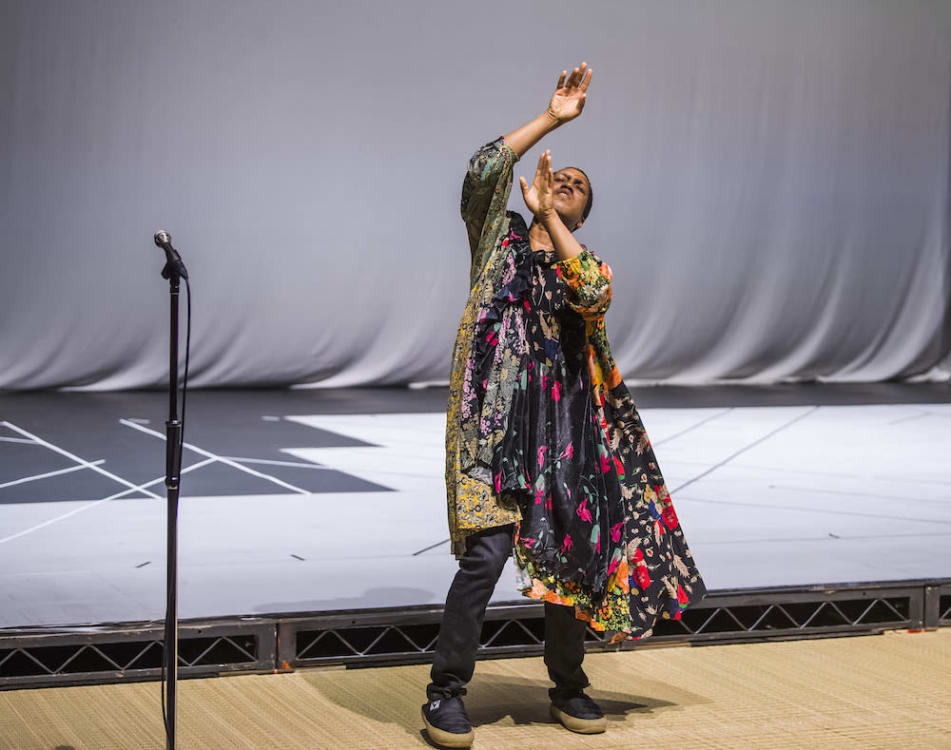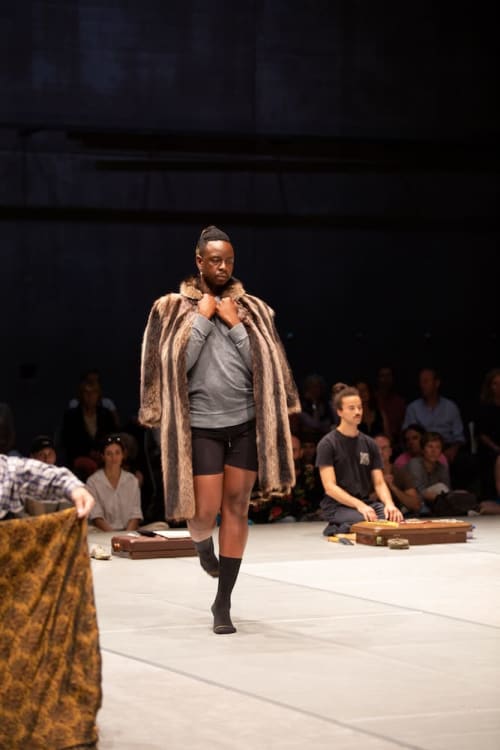 The only response to Trajal Harrell's Porca Miseria is 'porca miseria', Italian for something like 'bloody hell', or 'holy shit' or similar. It is appropriate on so many levels. But how to cover all the bases that Harrell sure has? It would need a dissertation.
The last time, 2017, he and his troupe were at the Barbican, his Hoochie Coochie production was in the Art Gallery: film installation and performance, in which he melded sixties New York Judson Memorial Church postmodern dance and Harlem gay voguing balls.
There are several styles of voguing, but catwalk and Egyptian hieroglyphs stand out for me tonight. As well as Japanese butoh: Harrell has studied butoh for ten years. It strikes me Harrell is a magpie and a butterfly, a man after my own heart.
His experience, agile mind and body, and, it seems, his insatiable curiosity in multiple art forms, theatre, art (he had a three-year residency at MoMA), and so on, is much in evidence tonight, but can the audience unpick it all?
Tonight he is gifted the Barbican theatre. It's a long evening of three parts adding up to almost four hours, including a long interval, celebrating three women, not that you'd know unless you'd read the digital programme (can we return to hard copy, please? I know it's saving money, but…).
The first part of the trilogy is the seventy-five-minute Deathbed, a eulogy to the legendary African-American choreographer and activist Katherine Dunham (1909–2006). Intimate, we are seated on the stage on three sides, which doesn't make for good sightlines, despite the close proximity.
Performance art, installation—from time to time Harrell steps in from his floor seat in the audience—it feels natural, like child's play with a big dressing-up box. The stop and start eclectic mix-tape of music is fascinating, evocative in an amateurish way.
Characters (eleven in total) emerge from behind what looks like changing room stalls in a wild variety of fancy dress, parade, dance, carry significant mementos—a straw duck is taken for a walk. Strolling players in a village square, or a surreal Leonora Carrington painting, or the afterlife...
Some sit around the stage at small oblong treasure chests, again with cryptic paraphernalia or offerings (a pine cone, a tray of books) in or on them. Japanese dolls are brought on in boxes (tiny coffins?). The wake finishes with a person loaded with layers upon layers of fabric as if on a byre.
O Medea, a twenty-five-minute film, follows in the main auditorium. Self-explanatory? No. Again one has to believe the stated intention if not one's eyes: "an emotional homage to a tragic heroine in an extraordinary exploration of grief".
In a modern glass building, filming crew visible, four women and Harrell take part in a ritual, an exorcism, near a circle surrounded by everyday objects and containing models of classical ruins (I think). A pendulum swings over them; a bright sun dazzles; every day life is visible beyond the glass walls; night falls. Jazz music plays. A site-specific work, Harrell uses the architectural lines of the building to advantage.
Finally, we get Maggie the Cat, an hour long, but it feels longer, as the movement vocabulary is very like the first piece. I imagine taking part is much more rewarding than watching. Who wouldn't like to have a go, after all the performers are of various shapes and sizes and genders.
Maggie is, of course, Maggie from Cat on a Hot Tin Roof, but it's not about her. It's about her African-American servants playing with the furnishings when the coast is clear. Strapping cushions to bodies, dressing in bedding—fitted sheets make elegant gowns—tidying up, then breaking loose and irresistibly repeating the catwalk preen. Makes me think of Jean Genet's The Maids… to a funky soundtrack and Harrell's (in a coat of many colours) subversive interjections...
Most of all, I can't take my eyes off Christopher Matthews flouncing in flounces. He is amazing, musical, lithe, light and completely in the moment. He reminds me of Mark Morris.
There is much to unravel, perhaps too much. The unwaveringly repetitive moves energise some (his fan club) and send some of the uninitiated asleep. I love voguing, its high-stepping high fashion walk, its delicate arms and expressive hands. I love Harrell's mix of genres, his play with identity, and his joie de vivre, but sometimes less can be more.
An unforgettable experience, both mesmerising and inscrutable, but that's art. I think I'd prefer it in a gallery experience, being able to weave in and out at whim and will. A choice between a numb bum or sore legs...
Produced by many illustrious bodies, not least MIF and Dance Umbrella, Porca Miseria premièred at Holland Festival in June 2022.
Reviewer: Vera Liber