Puss in Boots
Susie McKenna
Hackney Empire
–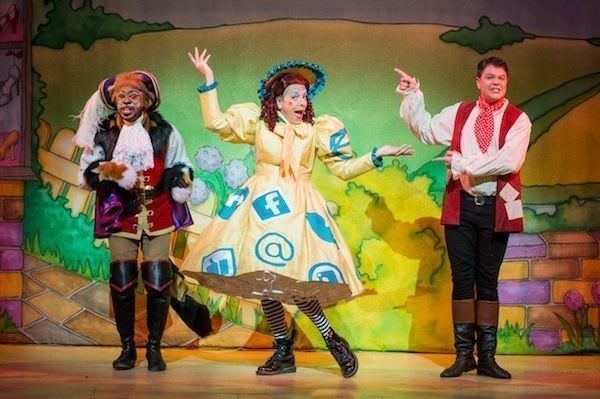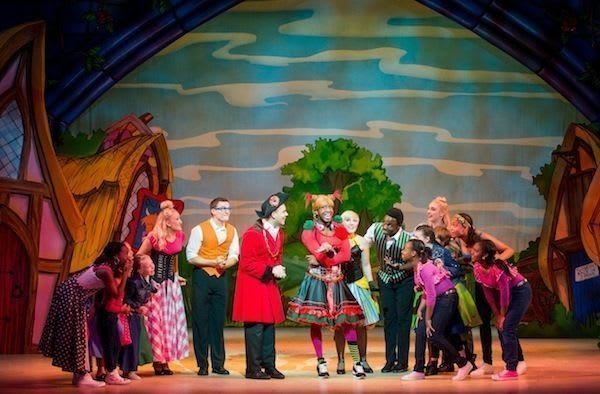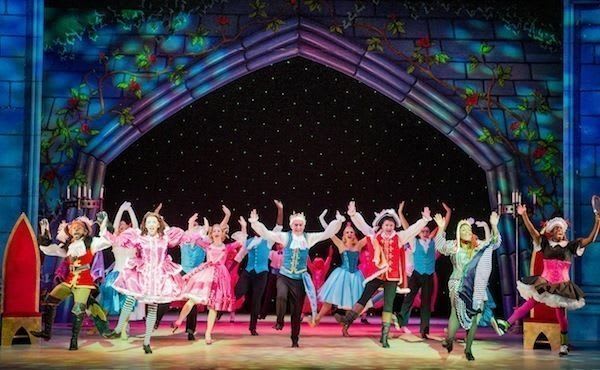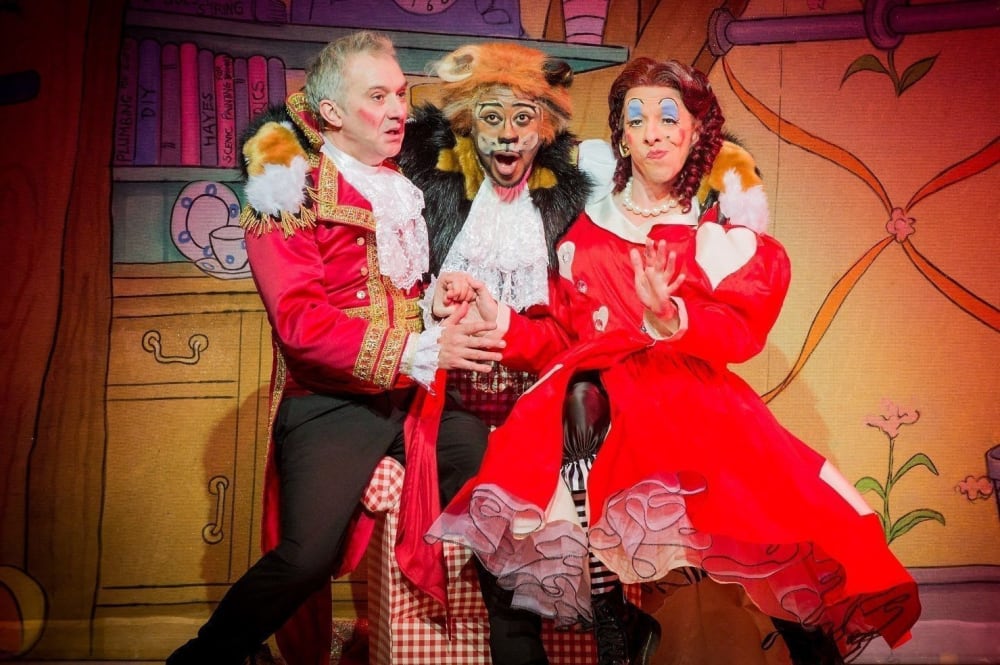 Susie McKenna, celebrating her fifteenth year of panto at Hackney Empire with Steven Edis providing the music, has this time chosen Puss in Boots, a new undertaking for Hackney though it joined the panto repertoire nearly 200 years ago.
Working with many of her regular team and adding an extra layer to the story of a usurping king and wicked queen—and not one but two dame roles—she's come up trumps with one of her best.
There isn't a transformation scene and we get a coronation, not a wedding, for the walk-down but there is a songsheet number as part of Cat's pussy posse, a bad witch and a fairy, and a fantastic ogre. With favourites Sharon D Clarke (in the flesh this year, not just a voice) as bad Queen Talulah, Darren Hart joining Stephen Matthews in drag as Amnesia and her mother Nettie Knowall and the inimitable Kat B as Cat, Hackney regulars certainly won't be disappointed and newcomers will be won over by performers who really know how to work an audience so that everyone enjoys themselves.
It isn't perfect: the storyline is thin and not always clear, especially when dialogue becomes incomprehensible (amplification doesn't aid poor diction), though the vitality of what is going on stops that from mattering much, and the slapstick scene didn't quite come off.
The scenery is kept simple by designer Lotte Collett, but the many different cloths are much better painted this year and they are very effective, and there are lots of colourful costumes including multiple changes for Dame Nettie which are amusing without being over the top.
Collett has taken her inspiration from the design of Drury Lane pantos in Dan Leno's heyday at the turn of the 19th century. Matthews's skinny Dame has what I imagine is some of the quality of Leno's ladies: he is very funny, bold without becoming grotesque. I don't think Darren Hart has done a dame before, though he has plenty of panto experience and he gives Nettie's daughter Amnesiah real character.
Without diminishing the audience rapport, the appeals for audience to shout back are a little more restrained (reversing a tendency in this house for them to be irritatingly overdone) and the band under MD Mark Dickman sounds good without swamping the voices. If this year is down a notch in boisterousness it is up a notch in style.
There is a feather flaunting bad witch from Josephina Gabrielle who ends up in a bottle and a sparkly good one from Allyson Ava Brown who gives Puss his boots and human language and ends up with Prince Caspar (Tom Andrew Hargreaves)—who, it turns out, had been turned into an ogre (Leon Sweeney, with the help of Scott Brooker's clever creature design). Toby Timberlake is delightful as the likeable King Konkers under the thumb of Sharon D Clarke's overpowering Queen Talulah with a petulant Amy Lennox as their spoiled brat of a daughter Princess Pertunia.
In another panto, Matt Dempsey's Thomas would be the principal boy role. Here he's second fiddle to his cat, but he gives personality and tunefulness to his performance. Susie MacKenna has added a lovely touch in introducing Puss as a little kitten (played by Chiesa Miesonda or Kiarese Boyce—whoever I saw was a real young pro). Inevitably it is Kat B as grown up Puss who tops the show with his easy going, multi-talented performance.
With Kat at the centre, the Empire fields a strong team that delivers an invigorating, happy making evening and it is good that the backstage crew gets a curtain call as well as the on-stage cast.
Reviewer: Howard Loxton