Rambert: The Castaways

Rambert
The Lowry, Salford
–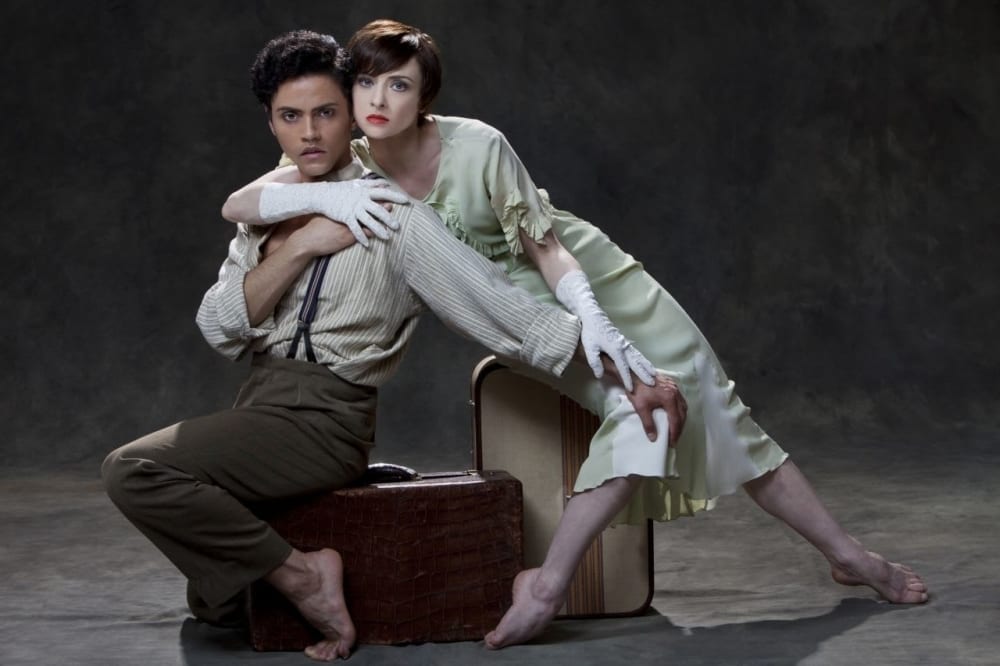 A modern dance masterpiece, even if it is 100 years old, sets the scene and the standard for an evening of four works from the country's leading contemporary dance company.
It maybe attempts to mirror the movie mogul Samuel Goldwyn's maxim of opening with an earthquake and building to a climax.
Certainly L'Apres-midi d'un Faune shook the portals of dance when it premièred in Paris in 1912. In its abstract nature, with upturned toes and angular body lines, it still has the power to provoke—especially giggles from some of the opening night's teenage dance fans. And you can't help feeling its creator, Nijinsky, would still approve of that reaction.
Just how far the boundaries of modern dance have moved since then is summed up in the rest of the evening.
Choreographer Mark Baldwin has created What Wild Ecstasy as some kind of counterpoint to L'Apres, continuing the theme of nature and attraction. There's an added menace with three huge wasps hanging above the dancers, but beneath the visual surprises that open and close the piece there is a disappointing disconnect between the music, the dance and the costumes.
In sharp contrast, Monolith, another recent addition to the Rambert repertoire, is fleet-footed, muscular and visually exciting. Eleven dancers' sinews are as stretched as the taut strings of Latvian composer Peteris Vasks's music to deliver a startling work that lives up to its monumental themes.
Its strength actually overshadows the world première of the evening's final offering, The Castaways.
Barak Marshall has created a flimsy piece of dance theatre in which a dozen stray souls appear trapped in an underground bunker. This could be the opening movement from Lost—The Musical, if someone was thinking of adapting the TV potboiler.
As it is, the melting pot of music doesn't deliver on its Eastern promise and the dancing looks like so much nervous energy.
It may have a lot to say for itself but Castaways lacks any coherence.
Reviewer: David Upton