Relative Values
Noël Coward
Richmond Theatre
–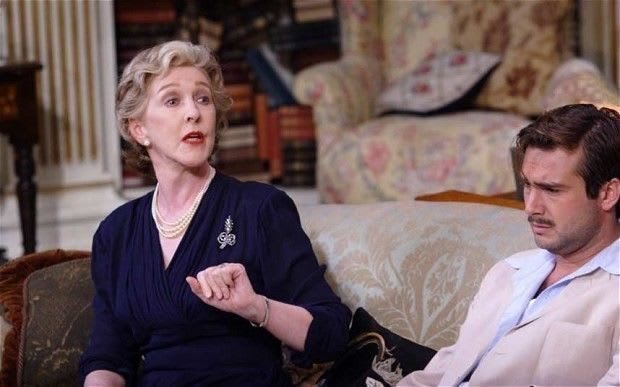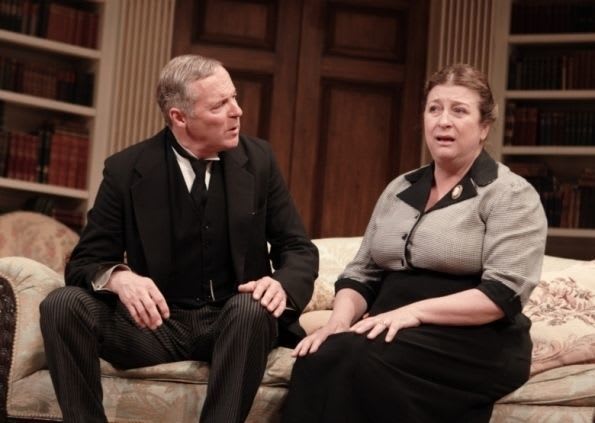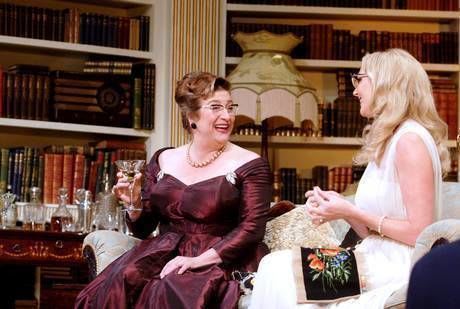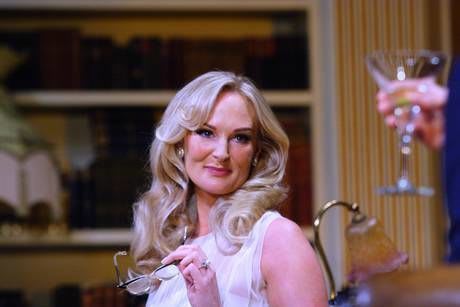 With The Vortex at Kingston's Rose last Spring, and Chichester's production of Private Lives currently settling into the West End, 2013 hasn't stinted theatregoers for high-profile Noël Coward revivals thus far.
Theatre Royal Bath's touring production of Relative Values, directed by Trevor Nunn, is the latest. Coward's 1951 play—a classist culture-clash comedy about the turbulent arrival of a Hollywood star at a stately English pile—has never been regarded as one of the playwright's finest works. But Nunn's spiffing, super-confident production—ideally cast, deluxely designed and very, very funny—makes the material shine, and looks highly likely to be West End-bound itself in due course.
The action unfolds in 1951 at Marshwood House, a Kent mansion that's home to Countess Felicity (Patricia Hodge), her son Nigel (Sam Hoare) and nephew Peter (Stephen Pacey), and that boasts a dedicated staff including butler Crestwell (Rory Bremner) and housekeeper / lady's maid Moxie (Caroline Quentin).
The household is reeling from the revelation that Nigel has gone and got himself engaged to a Hollywood actress, Miranda Frayle (Katherine Kingsley), news that Moxie, in particular, has taken especially hard. Her reaction, it turns out, is not due to any latent crush on the heir (who's been through plenty of women already), but rather because Miranda is Moxie's younger sister, who abandoned the family years before and set off to make a new life for herself in the States.
When this revelation comes out, it's decided that Moxie must morph from maid to family friend, a role she's highly reluctant to inhabit, and that puts her in a decidedly awkward position when Miranda arrives, spinning untrue tales about her horrendous background. The situation receives a further comic fillip with the unexpected arrival of Miranda's former beau and co-star Don Lucas (Ben Mansfield), who very much wants the actress back in his life.
A made-over maid, highly strung Americans, giddy Girl Guides in the shrubbery—Coward's play certainly offers plentiful opportunities for frantic mugging and overblown farce. But Nunn's production treats the material with care, intelligence and just the right light touch—not allowing the proceedings to become strained or excessive but still doing full justice to the play's comedy and the human emotions underpinning it. Despite the time-wasting addition of context-setting MovieTone newsreel interludes which punctuate the action, the production moves fluidly, making brisk work of its 2 hour 45 minute running time.
The evening's charm resides, in large part, in the fact that the production feels—as Nunn's best productions tend to feel—fully inhabited across the board, with the cast really sparking off each other for memorable comic encounters. As the wily matriarch, Patricia Hodge whips out witticisms with soul-satisfying precision. Caroline Quentin and Rory Bremner do a delightful double act as the proud maid and cheekily philosophising butler. Steven Pacey lolls delectably as the gay nephew. And as the disruptive guests, Katherine Kingsley and Ben Mansfield approach their scenes with the great gusto of performers who have in no way left their actorly inclinations behind on the film set.
The production is marvellous fun.
Reviewer: Alex Ramon