Sense and Sensibility
Jane Austin adapted by Jessica Swale
Watermill Theatre Company
Watermill Theatre Newbury
–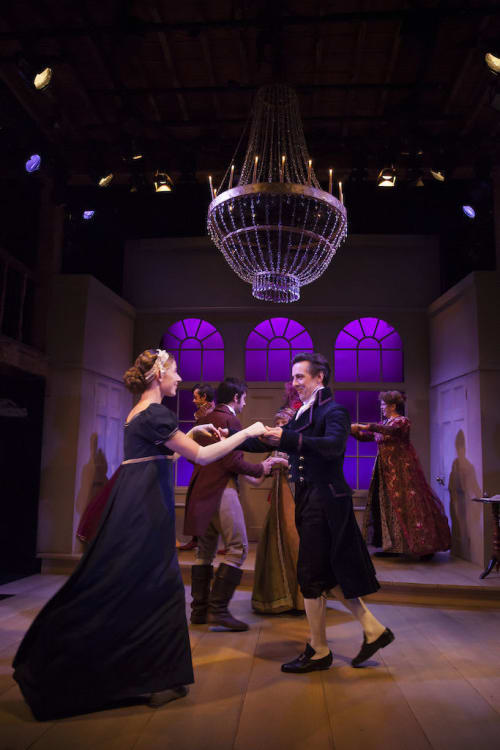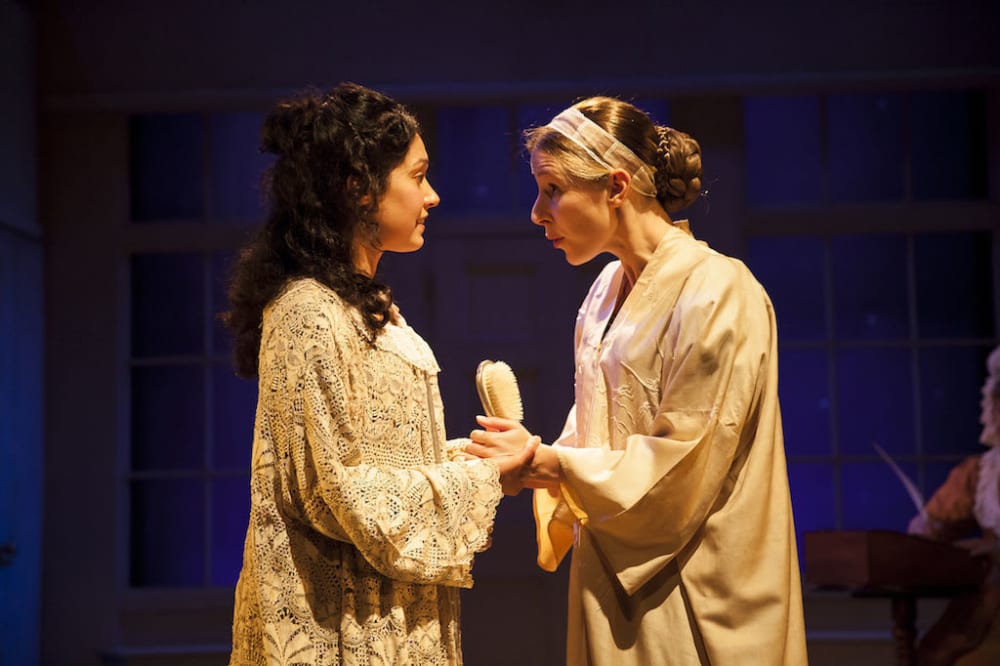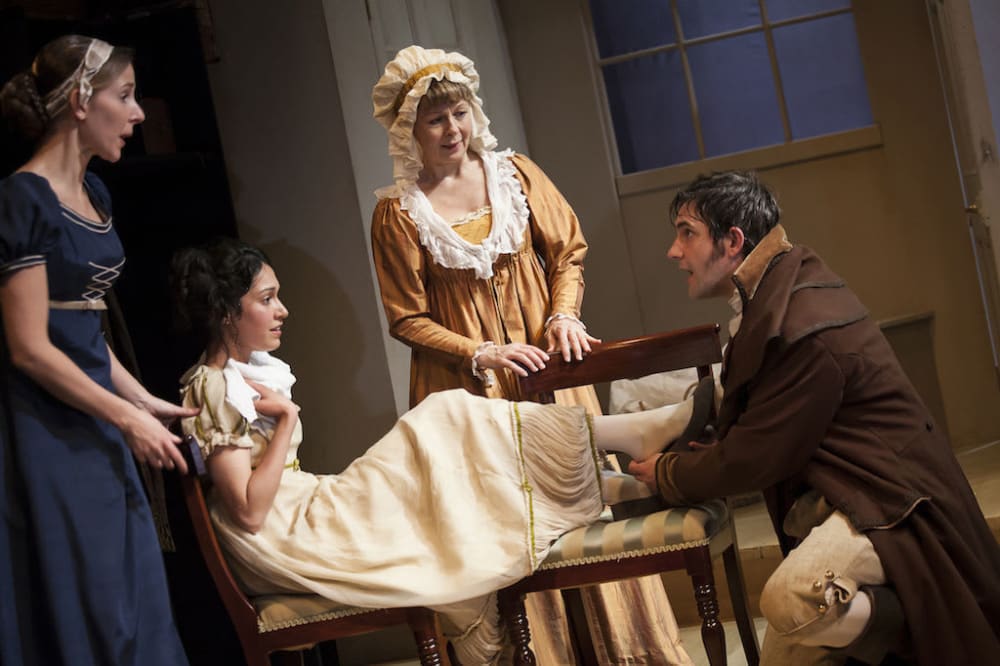 Jessica Swale's vivacious adaption of Jane Austin's first novel Sense and Sensibility enchantingly captures the spirit, manners and fun of this classic story. She is also blessed with a stellar cast which she directs with aplomb.
When the Dashwood family are left penniless following the death of their father and the trickery of the son John, they are forced to move to the small sparse Barton cottage in Devonshire near the home of their cousin.
Life will never be the same for the three sisters as they try to re-establish their position in society and hopefully find love and happiness. The role of women at that time was very different to that of today, having to depend on a husband to provide stability and social standing.
Jenny Funnell is splendid as the insecure, downtrodden mother of these three spirited daughters, desperate to keep the family together despite their dire financial situation.
There is some wonderful chemistry between the impressive Sally Scott as the sensible, reserved but emotionally repressed elder sister Elinor and her romantic sibling Marianne. Cassie Layton, in her professional debut, brings a strikingly fresh frisson to this role.
Alice Haig perfectly encapsulates the enthusiasm of the youngest sister Margaret as she makes her scientific discoveries. She also splendidly plays the attractive yet scheming Lucy Steele who has secretly become engaged to Edward Ferrars.
With so many rich and colourful characters in the novel, this necessitates doubling up from many of the talented actors. Paul Bigley plays five roles each one beautifully crafted. His benevolent Sir John Middleton, who looks after the Dashwoods, is a joy to watch.
Jane Booker brings a true bite to the acerbic selfish Fanny Dashwood and, by contrast, the winsome, gossipy matchmaker Mrs Jennings.
The love interest is created by the dashing John Willoughby, delightfully played by William Owen, who has set his heart on wooing Marianne after rescuing her from a fall.
However the older honourable but shy Colonel Brandon, strongly performed by Peter Ormond, is also a suitor for the hand of Marianne.
Graham O'Mara skilfully plays Edward Ferrars who has fallen for Elinor as well as his vain brother Robert and the prospective parliamentary candidate Mr Palmer.
Philip Engleheart's austere, textured, grey set design with horizontal sliding panels reveals windows of different heights, displaying the wealth of the occupants and is a clever device, particularly when there are so many different settings. The descending chandelier is particularly effective in the ball scene.
For Austin devotees, this will certainly delight and newcomers to her work will be captivated. This is bound to be yet another hit for the Watermill.
Reviewer: Robin Strapp