Simon Callow: Orson Welles at 100

Edinburgh International Book Festival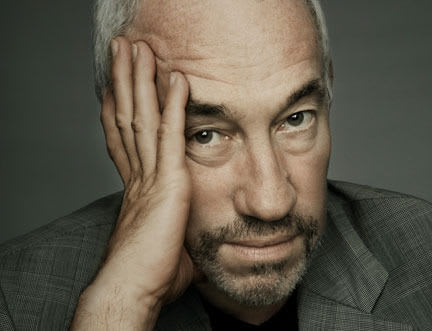 Simon Callow's first job as an actor was in Edinburgh at the Lyceum, quite some years ago, but the last time I saw him at the Book Festival was to talk about the second volume of his detailed biography of Orson Welles.
Several years on, Callow is back with volume 3, and he still hasn't got to the end of the actor-writer-director's extraordinary life.
He told an audience at this year's Book Festival that his attitude towards Welles has changed a lot since he started the first volume of the biography. In a sense, they've been growing older together; while he started off cross at his subject for the way he treated people, he has become more compassionate towards him.
Callow wrote the first volume when he himself was "on the crest of a wave", but then he started to have failures and disasters, which "improves your character enormously". Welles was told from an early age that he was a boy genius and had extraordinary good luck right up to the time of Citizen Kane, then his luck ran out. Volume 2 of the biography was about his following five years "in the wilderness".
Callow called Chimes at Midnight, based on five plays by Shakespeare, Welles's "absolute masterpiece". He said that Welles saw Falstaff as his own father.
The event was chaired by one of the Book Festival's most experienced presenters, Al Senter, but he only asked a single question, which prompted Callow to talk solidly for the next three quarters of an hour.
Because of the amount of time left, the audience voted for a reading over audience questions (there wasn't time for both). Callow read a couple of excerpts from the latest book, including a hilarious account of the opening of Moby Dick.
Simon Callow's Orson Welles: One-Man Band, volume three of his Welles biography, is now available, published by Jonathan Cape
Reviewer: David Chadderton