Springs Eternal
Susan Glaspell
Orange Tree Theatre
–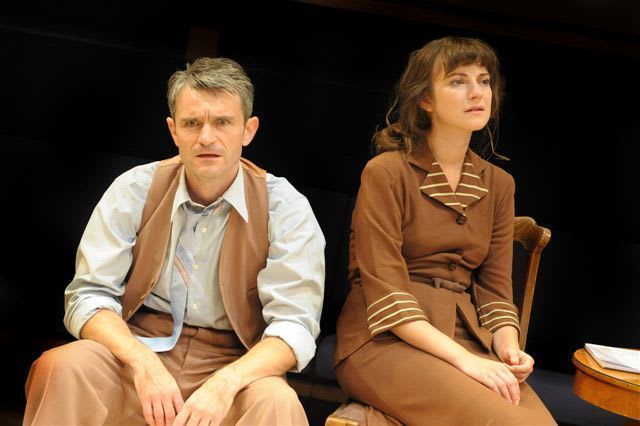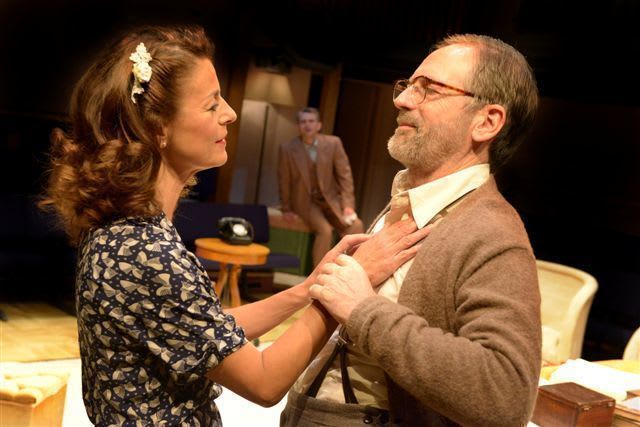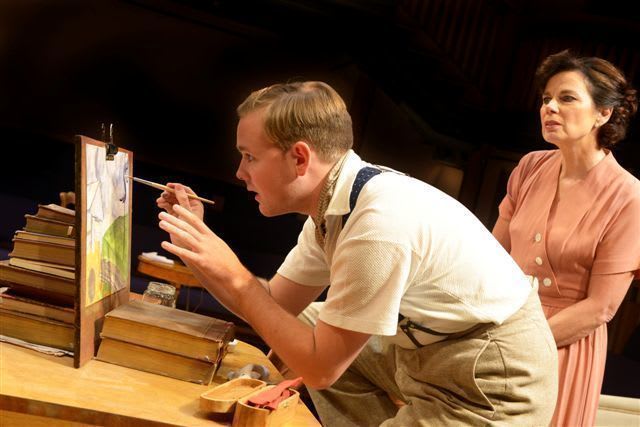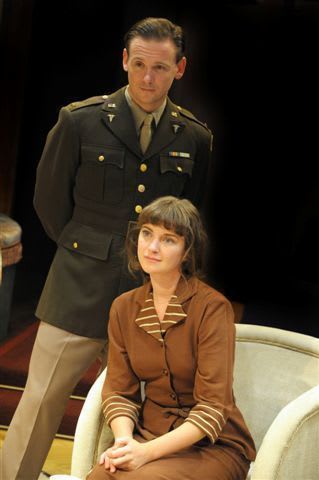 Written in 1943 and only now, 70 years later, receiving its first performance, this was Susan Glaspell's last play.
It is very fitting that that delayed world première should be at Richmond's Orange Tree Theatre, which has gained a reputation for rediscovering overlooked or forgotten plays and playwrights and has already mounted four of Glaspell's full-length plays and three of her shorter ones—more than any other theatre anywhere.
Set in a home in New York State two years after Pearl Harbor had brought the US into World War II, it seems to aim at being a microcosm of attitudes to the war across both class and generations wrapped up in a comedy about an eloping young woman who appears to have gone off with a much older Washington politician. He is the husband of the ex-wife of disillusioned idealist Owen Higgenbothem in whose home it is set.
Owen, a writer whose books, especially The World of Tomorrow, had presented a future full of hope, has seen his optimism crumble, post New Deal, and into war. He now buries himself in studying dead languages, but his writings have still fired some of the younger generation who have gone off to war with ideals he nurtured.
It is a talk-packed piece that pitches the self-centred concerns of bohemian American households against the sacrifices being made overseas, touches on patriotism and pacifism and presents the problems of parent-child communication. At the same time it is often scathingly funny and touchingly poignant, especially in the picture of Mrs Soames, beautifully played by Auriol Smith, the house domestic whose son is fighting in the Pacific.
In fact Glaspell does not dig very deeply but leaves it to the audience to explore her ideas further and Sam Walters's direction has a lightness that keeps the production bubbling as wives and ex-wives and old and new husbands score points off each other.
There are strong performances all round from Stuart Fox's writer and Julia Hills as his considerate wife to Miranda Foster's more flighty ex-wife and David Antrobus as her present politician husband in need of gas for his automobile and whisky for his comfort.
The younger generation is represented by Antony Eden as an army doctor on leave who may be mistaken for a plumber but is a calming influence in the chaos created by Lydia Larson's frantic Dottie, while Owen's son Harold (Jeremy Lloyd) poses the dilemma of whether or not to fight.
To me, the boy's final decision seems a bit of a cop out, influenced perhaps by conforming to a public expectation rather than the play's internal logic, but that still didn't get it a contemporary production.
Snatches of Andrews Sisters numbers and some carefully selected forties frocks and furniture set this production exactly in period but, seven decades later, its points still seem valid. Even in our harsh economic climate, there is a domestic emphasis on personal indulgence while horrors happen elsewhere in the world. We too have an older generation disappointed at the disappearance of the hopes of post Second World War Britain, by the fading of the ideas of the 1960s; but where is the new generation's hope for the future? Not surely in enlistment!
This isn't Glaspell's best play but it is still relevant, it can still make you think.
Reviewer: Howard Loxton