Strike Up the Band
Music and Lyrics by George and Ira Gershwin, book by George S Kaufman
Alces Productions
Upstairs at the Gatehouse
–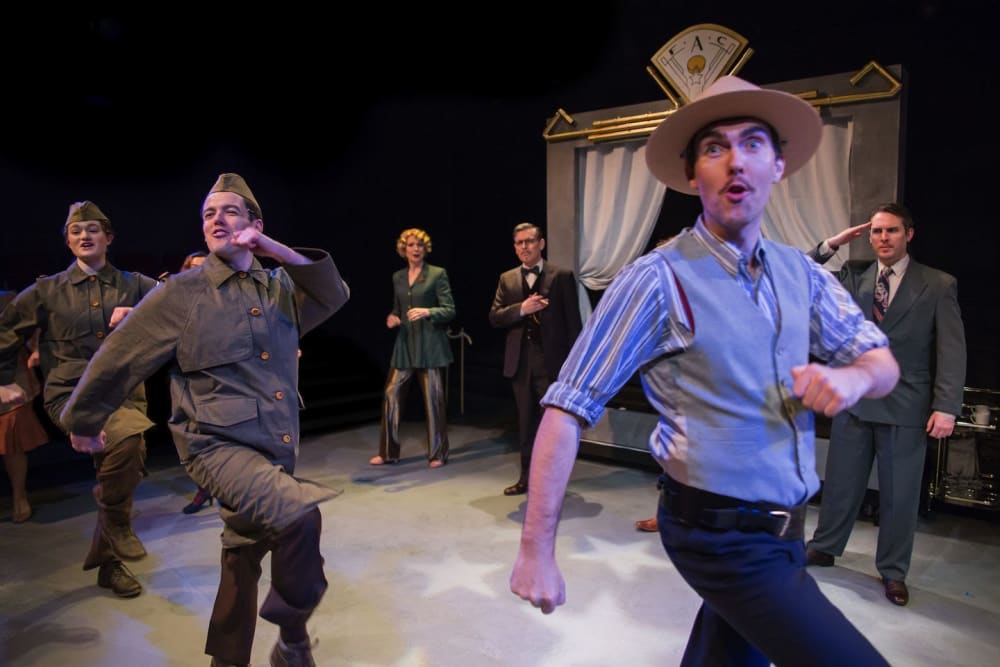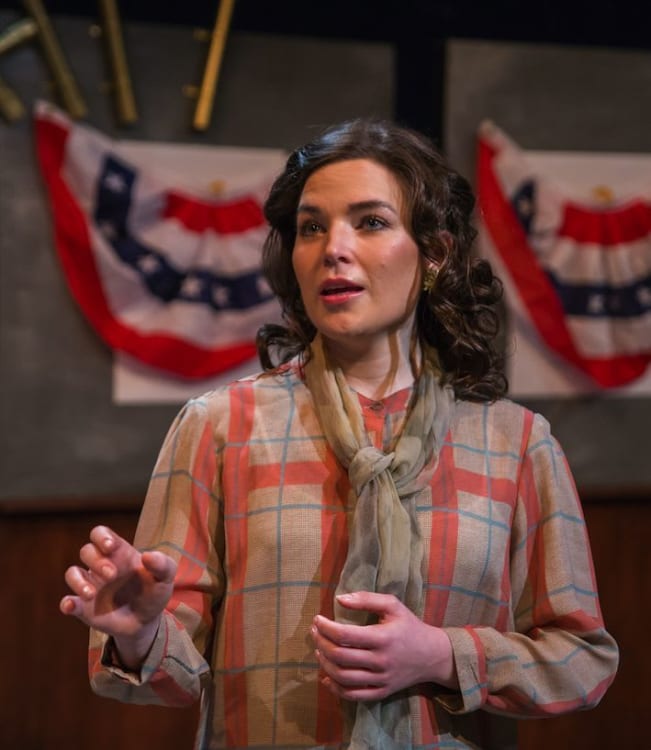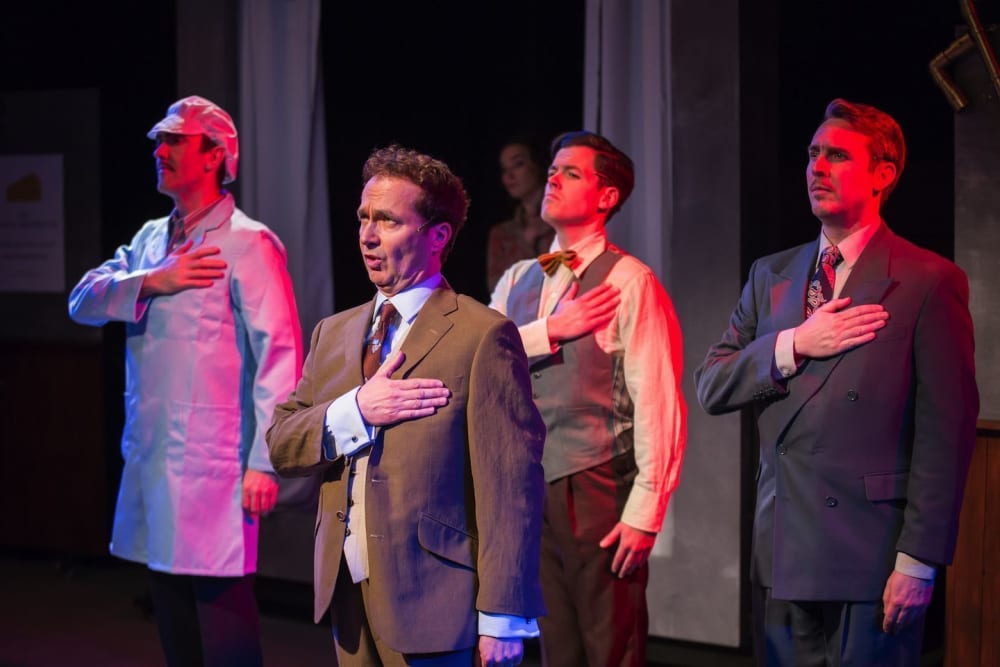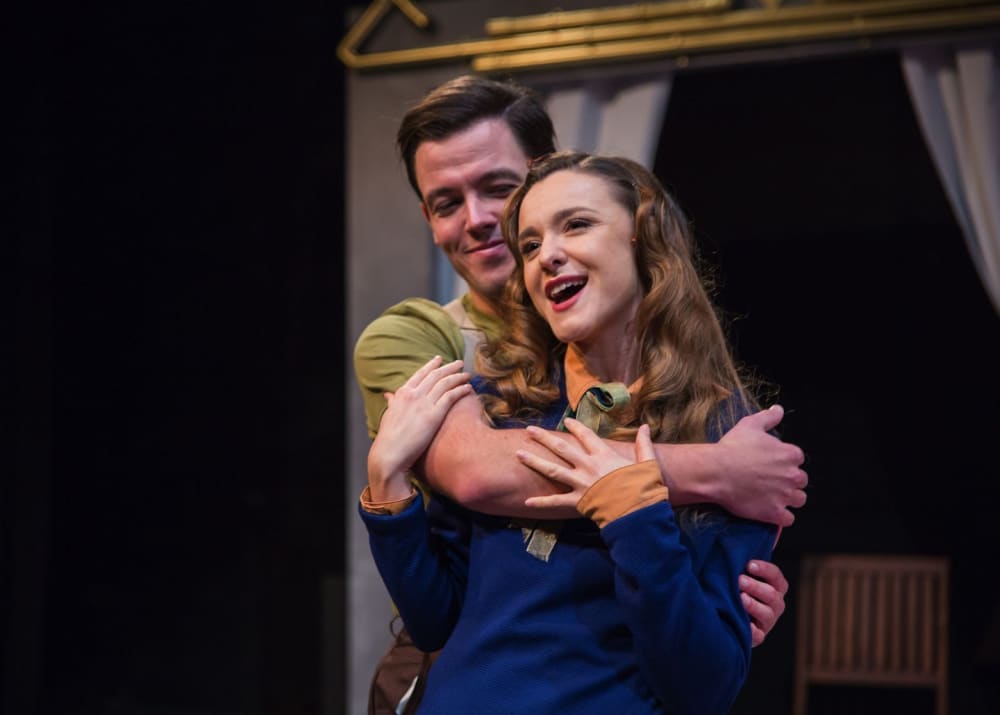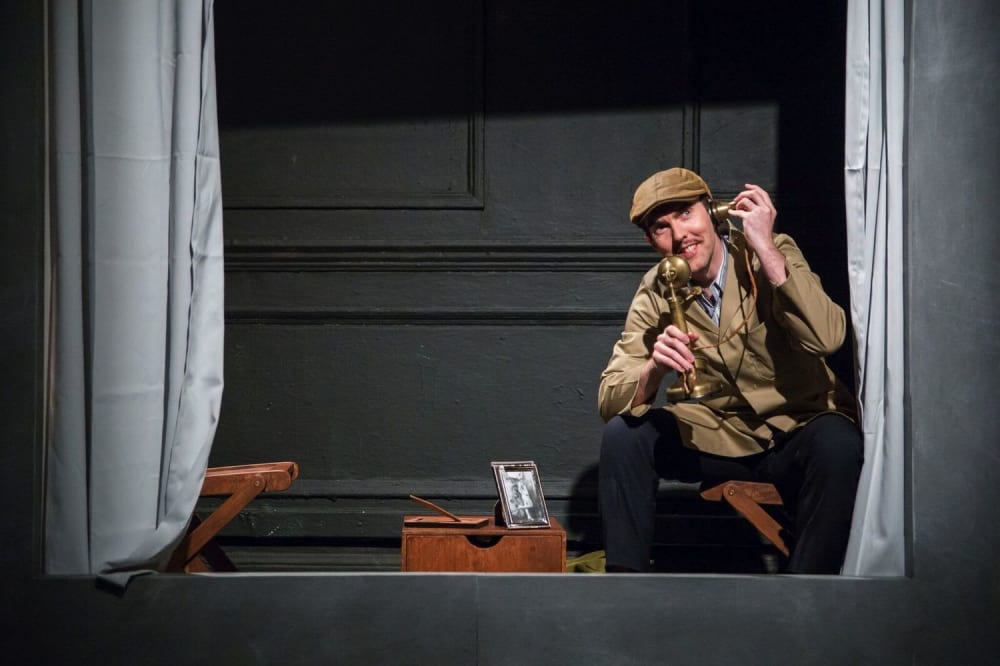 This show prompted George S Kaufman to declare, "satire is what closes on Saturday night" and indeed Strike up the Band did not meet with success when it premièred in 1927, closing in Philadelphia and not getting to Broadway. Perhaps it is not surprising that less than a decade after the end of the First World War the US audience did not warm to a musical that made a joke about war as it satirised warmongering capitalism, self-interested politicians, incompetent generals and mindless nationalism, but today Strike Up the Band seems decidedly topical.
Horace J Fletcher (Richard Emerson) is the tycoon who owns the American Cheese Company, a man who believes he has influence in Washington through his closeness to Colonel Holmes (Robert Finlayson). The show opens with his employees starting the day in chorus greeting their bosses (which introduces us to them).
There is news with which Fletcher is delighted: the government has slapped a 50% tax on imported cheese products.
There are others not so happy. His daughter Jane (Beth Burrows) is annoyed because a reporter has written a piece that calls her a snob (though it turns out that he is keen on her and this was his way of making her notice him). Anne Draper (Charlotte Christensen), a young woman in love with Timothy Harper (Adam Scott Pringle), a Cheese Company foreman, is frustrated because she's been waiting so long for him to marry her.
Even more annoyed are the Swiss who've made a formal complaint about the new tariff. No one seems to know where Switzerland is but could this lead to war? Fletcher thinks that is a good idea; he will even fund it for it's another way to make money. But where should they stage it: Madison Garden or maybe in Switzerland where they could sell tickets to tourists?
It is all a bit silly, wishy-washy and unfocussed with multiple short scenes that provide an excuse for a number and then move on, but there are plenty of songs often sounding like Gilbert and Sullivan that has been a little jazzed up with the title number, "I've Got a Crush on You" and "The Man I Love" (which had been dropped from the earlier Lady Be Good), the best known. The latter gets a splendid rendition from Burrows, Biggin's Townsend responding with "The Girl I Love".
Mark Giesser's lively production is simply and economically staged. Camille Etchart's set masks the excellent band with several screens that advertise different cheese flavours named after past presidents plus Babe Ruth then reverse to present a bold image of Alpine peaks, when the action moves to Switzerland.
Would-be pacifist Townsend, who's been accused of treason and then conscripted, thinks up the way for the US to win the war—the plotting could do with refining but relies on its silliness and comic characters to be funny rather than political acuity.
Pippa Winslow, with a stunning period hair-do as Anne's rich-husband-seeking mother, look as though she's stepped out of a 1920s women's magazine advertisement. David Francis keeps popping up in different disguises as George Spevin, repeatedly beginning to strip, each time to convince Mrs Draper she knows him. He's accused of being a spy in the pay of the enemy but they are fingering the wrong man.
This is fun as a light-hearted evening and it is good to get the chance to catch up on neglected Gershwin. For those reasons, it is a must for collectors of musicals. There was a watered-down version presented in 1930 and a few revivals but one can't help wondering what its fate would have been had more work been done on developing the original. What a pity the writers aren't around to tailor it to today more precisely.
An intriguing anecdote reports Ira and Kaufman seeing two rather old-fashioned looking gents going up to the box office in Philadelphia. "That's Gilbert and Sullivan come to fix the show," said Ira. "Why don't you make your lyrics as funny?" responded the dramatist. But if there is any blame, they should share it.
Reviewer: Howard Loxton