The Summer Book
Tove Jansson, adapted by Jemma Kennedy
Unicorn Theatre
–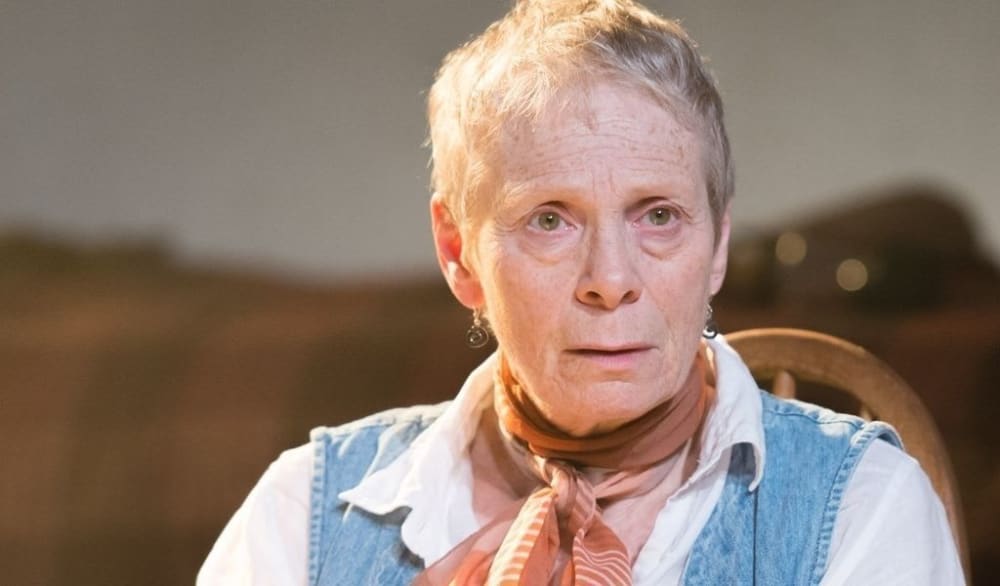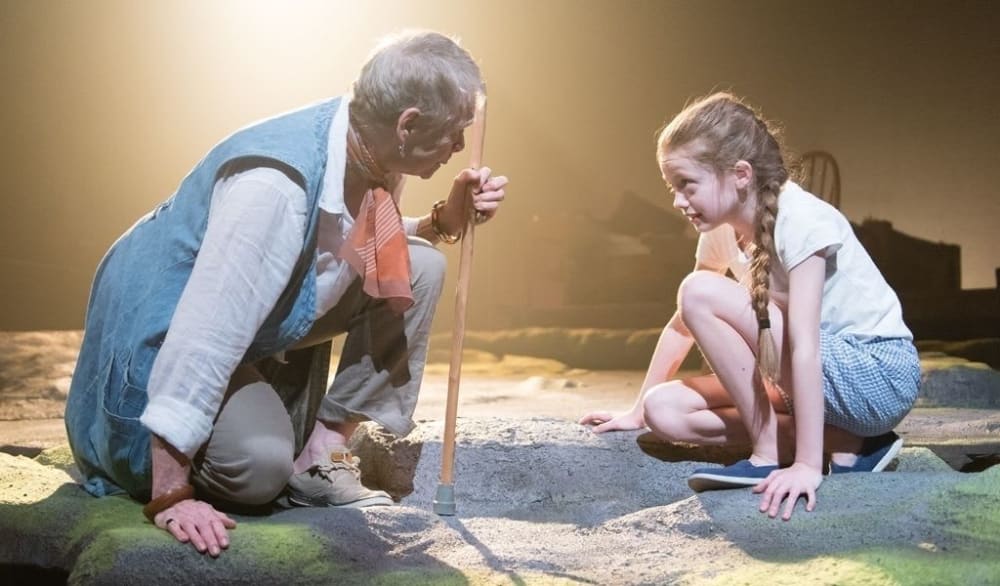 The Unicorn Theatre marks the centenary of Swedish writer and novelist Tove Jansson (creator of the Moomins) with a dramatization of her novel The Summer Book.
It is the touching tale of the relationship between an old lady not far off ninety and her six-year-old granddaughter. Jansson wrote it in the year after the death of her own mother and the pair are clearly based on her and Jansson's niece, daughter of the brother with whom she set up a holiday home on an island where they could be close to nature and where the play is set.
It is a beautiful encapsulation of the bond that can exist between generation-jumping pairings of grandchildren and grandparents. One in which the six-year old can write in note she delivers to her grandmother's knee:
Dear Grandma,

I hate you.

With warm personal wishes,

Sophia.
It is a relationship in which grandma, noticing the child getting frightened as she is climbing down a cleft above the sea, tactfully calls out, pretending she herself is in difficulty, to make the child forget her fear and quickly climb out to help her.
Jemma Kennedy's adaptation presents a multitude of brief scenes, episodes that on occasion have no dialogue but just a single action, that, building detail upon detail, create this double portrait. It is held together by Helen Atkinson's sound design with its mixture of birdsong and music which has a rich warmth of tone that matches the great affection that likes behind the pair's outspoken exchanges: "You're dull these days," Sophia complains. "I'm tired," says grandma, but Sophia says, "That's no excuse!".
They talk about all kinds of things, from the sex of angels and how you would find out to death after they find a bird that's died. They trespass to investigate a new neighbour's house and nearly get caught when his dogs start barking, are complicit in doing things together or which Sophia's dad would disapprove, like climbing over the big rocks.
Sophia overcomes her fear and dives into deep water and catches grandma secretly smoking a cigarette. Grandma becomes Sophia's amanuensis for the brief book she writes about worms that break in two—one of the results of their exploration of the natural world together.
Francesca Reidy's design provides them with a series of water-intersected, moss-covered, rocky mounds where they can make discoveries and grandma's bedroom as a base behind them where Sophia is also welcome.
The Summer Book is a gentle, heart-warming piece of theatre but director Douglas Rintoul makes sure that it never becomes sentimental. Not everyone has such a great granny, but child and adult in the audience will recognize the truth of this portrayal. It is beautifully performed by Sarah Kestelman, whose playing is nigh perfect, and by Sammy Foster as Sophia when I saw it, a very accomplished young actress who alternates performances with Amy Snudden.
This is as much a play for adults as for children, perhaps more so, though at not much more than an hour in length it is nicely timed to suit young audiences. Unicorn suggests that it is suitable for anyone 6+.
Reviewer: Howard Loxton