Summer Creations: New Works

Elmhurst Ballet School
Elmhurst Studio Theatre, Edgbaston
–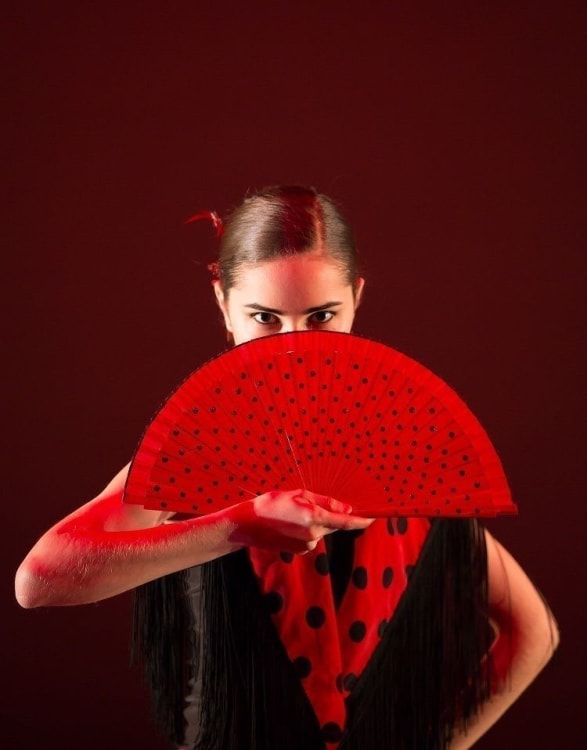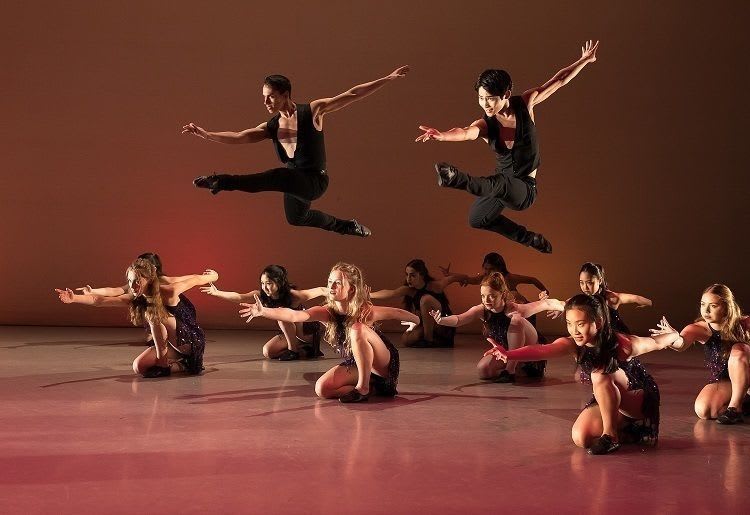 The oldest vocational dance school in the UK, Elmhurst Ballet School, was founded in Camberley, Surrey in 1923. Today, as the Associate School of Birmingham Royal Ballet, it provides academic training alongside a full-time vocational course in ballet and dance for students aged eleven to nineteen.
Held on-site in Edgbaston at the 240-seat studio theatre, the school's end of year spectacle once again delivers on a wide range of styles—not isolated to the typical classical and contemporary genres, but boasting particular strengths in flamenco, character, tap and jazz dance.
Bursting with stagecraft, 28 year 7 students lead with Tangled Vines, a zesty jazz and tap routine, choreographed by Sarah Moore to Phil Collins's Tarzan, The Broadway Musical. Next, witnesses masterly and presto light footedness from year 8 students in Nicky Linzie's Gaelic Cruinneachadh. Year 14 students excel in West End artist and Associate Choreographer for the Royal Danish Ballet School Zak Nemorin's Latin pop number Tempting Fate to Ricky Martin's uptempo La Mordidita, featuring Yotuel Romero.
Collaborating with contemporary dance figure Laura Vanhulle, Flamenco-Birmingham's Ana Garcia devises Out of Line, a modern flamenco-fusion for year 11 students. Later, headlining a fiery duel, accompanied by live guitarist Marco el Canastero and pianist Nina Wertz, upper school students command the captivating Spanish style, complete with intricate rhythmic footwork and aplomb in Garcia's Emociones.
The penultimate and final year students are a contemporary powerhouse in two new works: international modern ballet creative Stéphen Delattre's Ask Yourself to the electronic soundscape of Plastikman and Alexander Whitley's Flite, "a response to Bryce Dessner's Aheym" set to the irregular bounce of his 5/4 time signature.
Nine-movement odyssey Classical Inspiration displays the progression of ballet classwork across the lower school. Dancing to Britten, Gershwin, Grieg, Khachaturian, Purcell, Uematsu and Vivaldi, wistfully not the strongest feat. Amongst oodles of potential, the youngest students lack strength, poise and clarity in their classical grounding. Dedicating a small portion of the programme to heritage work: the upper school students proficiently fulfil the Waltz and March from act I of Sir Peter Wright's production of Giselle and an excerpt from Coppélia, choreographed by Artistic Faculty members Gloria Grigolato and Silvia Jimenez after Arthur Saint-Léon.
This year's graduates take up contracts in New York with Ailey II, the junior company of Alvin Ailey American Dance Theater and Ajkun Ballet Theatre, in Florida with Sarasota Ballet, in Estonia, Vanemuine Ballet Theater, Romanian National Ballet, Iași and Cinevox Theatre Ballet, Switzerland. Joseph Taylor joins Birmingham Royal Ballet as an Apprentice and, graduating a year early, year 13 student and Head Boy James Lovell debuts with New Adventures in Matthew Bourne's 2018/19 Swan Lake tour as The Prince.
Conceived by the late Errol Pickford and Lei Zhao, Concierto de Fuego, a neoclassical creation to Arturo Márquez's famed orchestral composition Danzón No. 2, features the fine talent of Reo Morikawa who joins Ballet de Catalunya, Spain, before closing to the traditional Grand Defilé bringing together students from all year groups.
Elmhurst Ballet School's 2018 performances are dedicated to ballet teacher Errol Pickford, who passed away in June following a short illness, aged 51.
Reviewer: Naomi Cockshutt