The Birthday Party
Harold Pinter
Harold Pinter Theatre
–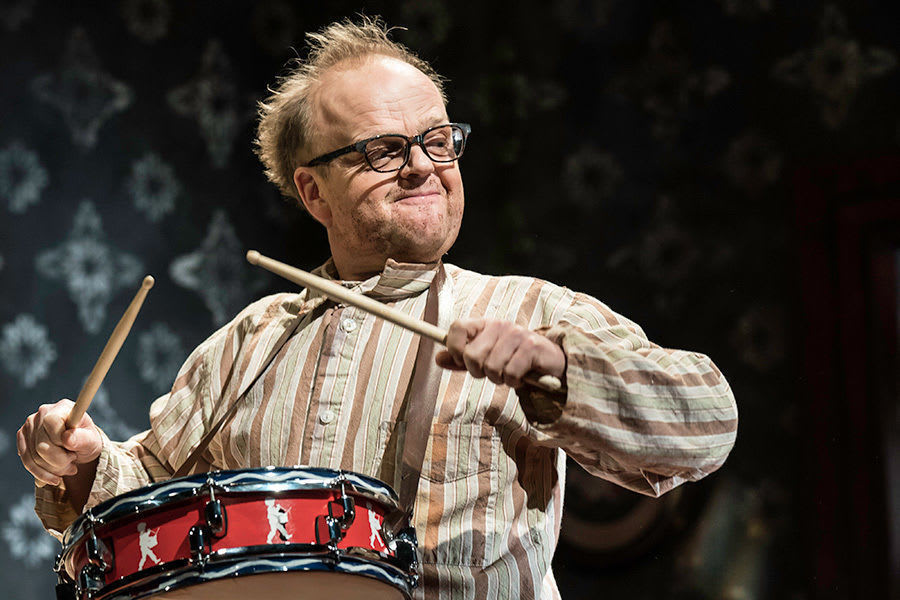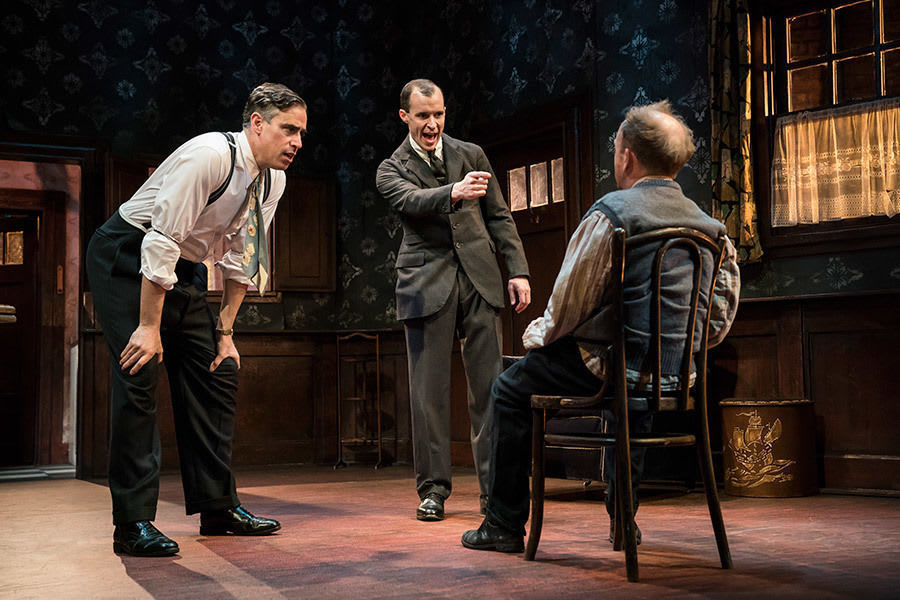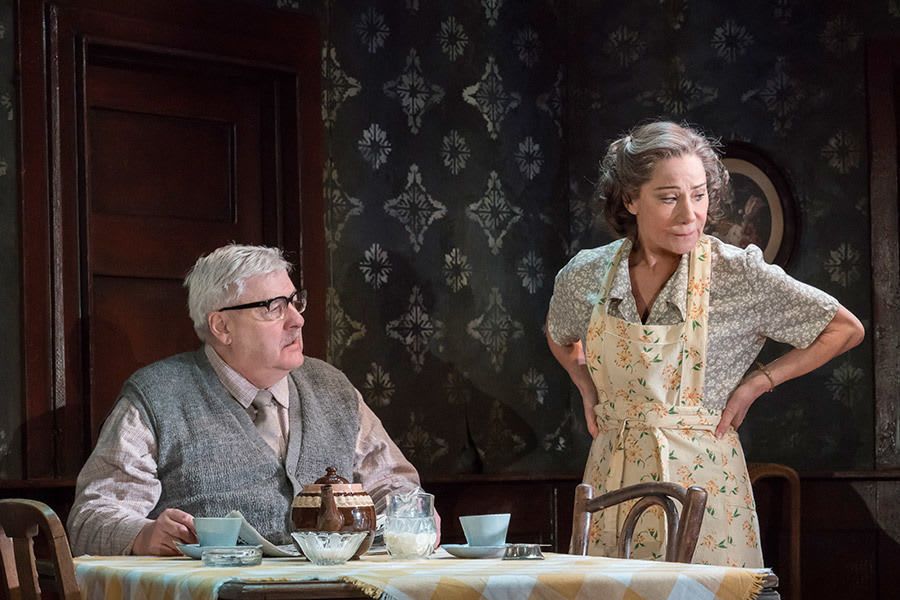 Ian Rickson has put together a first-class cast of big-hitters for this fresh look at a 60-year-old Pinter classic, pleasingly playing at the theatre named in honour of the playwright.
As with so many Pinter plays, if there is a meaning it lies far beneath the surface of around 24 hours of what can often seem like mundane events carried out by inane individuals.
The setting is the living room of the home/boardinghouse run by Zoë Wanamaker's Meg and her husband Petey, played by Peter Wight. In old language, the hostess is simple while the long-suffering man of the house patiently humours her when not carrying on his trade as a deckchair attendant on the nearby beach.
Designed by Quay Brothers, the dark living room with peeling wallpaper is as dishevelled as the couple's only lodger, Toby Jones taking the role of ineffectual, unemployed pianist Stanley, who brings out Meg's maternal instincts. The odds are that he has some kind of sinister history back in London but, as so often with this playwright, you cannot be sure of these kinds of facts.
This dull but happy household is literally invaded by the odd pairing of wily, polished Nat Goldberg and lugubrious McCann, whose demeanour and dress both suggest suitability for a career as an undertaker. The duo, respectively portrayed by Stephen Mangan and Tom Vaughan-Lawlor, inject Pinteresque menace before even uttering a word.
Their presence and purpose are never entirely clarified but in this interpretation they might conceivably be representatives of some paramilitary or espionage agency, possibly with Irish connections given McCann's roots, although quite why the IRA or an equivalent would be represented by the Jewish Goldberg is one of those many ambiguities that this playwright effortlessly throws into the mix.
As the title of the play suggests, the turning point of the evening is a celebration to mark Stanley's birthday—even though it occurs on the wrong day.
The company for this event is completed by glamorous if rather loose Lulu, played by Doctor Who favourite Pearl Mackie. A game of blind man's buff goes considerably awry, though since the lights have gone out it is hard to know exactly what has happened.
By the following morning, a truce has been drawn between the warring parties, leaving viewers shaken, stirred and probably not entirely clear about who is good, who is bad and what might happen to the various individuals going forward.
While remaining faithful to the original text, Ian Rickson injects a number of interesting pieces of stage business, which help to illuminate the play and somehow make the drama feel as if it is speaking directly to 21st-century viewers, fully justifying this enjoyable revival.
He is helped by superb performances all round, Stephen Mangan particularly catching the eye in a role for which he may not have been an obvious casting choice.
Reviewer: Philip Fisher