The Collaboration
Anthony McCarten
Young Vic
Young Vic Theatre
–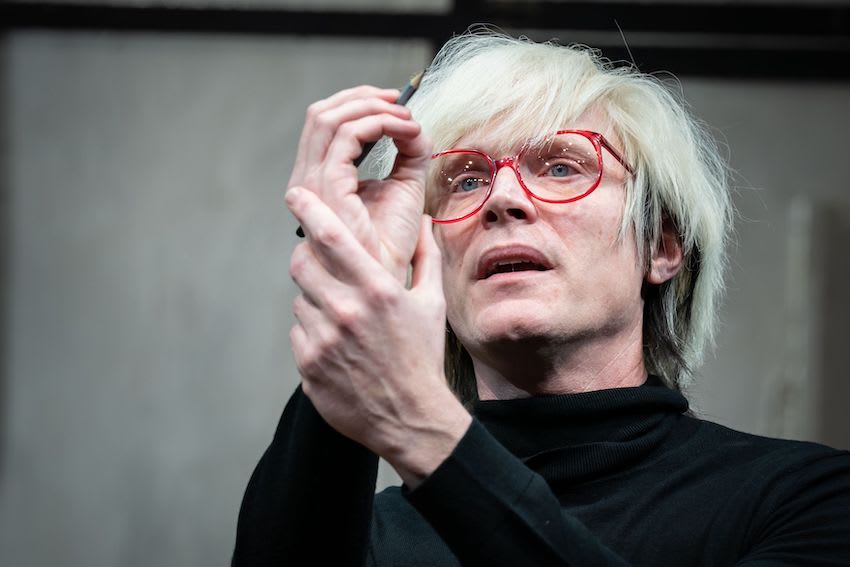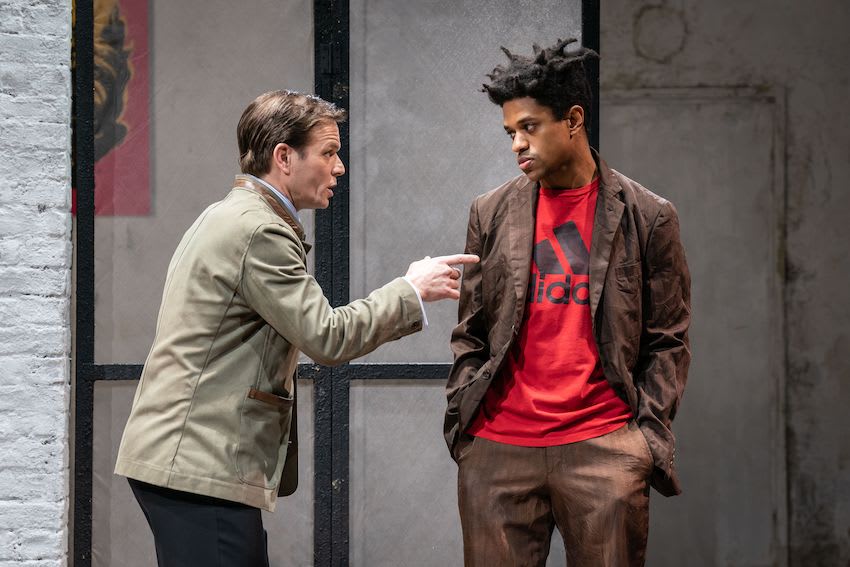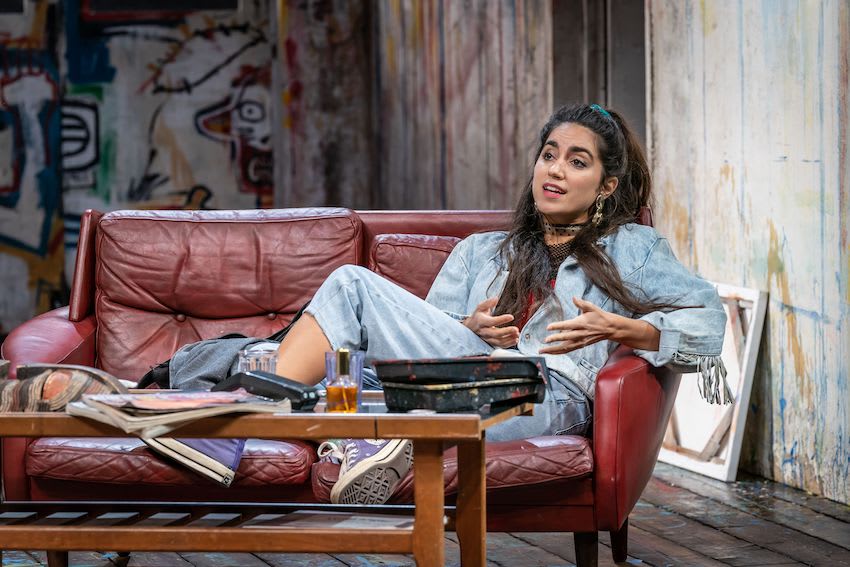 The collaboration of Anthony McCarten's new play is the one in the 1980s between pop artist Andy Warhol and neo-expressionist painter Jean-Michel Basquiat who, despite their very different approaches to art and a thirty-year age gap, not only became friends but created work together. A play about real people, informed by real events, it lets us eavesdrop on the coming together of two opposite but iconic figures of modern art.
In 1984, Warhol is an international celebrity but his prices aren't holding while Basquiat is the exciting and rapidly rising new kid on the block. Zurich gallery owner Bruno Bishofberger, international art dealer for both of them, sees the potential in a joint exhibition and sells the idea to each. As Alec Newman's enthusiastic Bruno tries to get his agreement, the dealer's energy contrasts with languid Warhol, who says of the young man's work, "it's so busy. Is it too much or am I just getting old?"
Bruno tells him he needs to do something new: "When was the last time you actually painted?" The artist is horrified at the idea of picking up a brush again but challenged by Basquiat he does so.
The spiky vitality of Jeremy Pope's Basquiat (he literally bounces when he gets excited) and his physique are so different from Paul Bettany's pale, indolent Warhol. Warhol seems a man of few words but Bettany delivers them with clarity while Pope gives Basquiat a (presumably accurate) accent that is sometimes difficult to follow yet still makes his sense clear. Yet Bruno is right and it is fascinating to watch the effect that they have on each other.
These are two outstanding performances not just emotionally but technically. The control with which Bettany picks up a brush and slowly applies paint to an invisible canvas is brilliant miming that is then echoed by Pope. With these actors, director Kwame Kwei-Armah produces a tension that makes watching the action of painting dramatic even though we can't see the result.
Basquiat does invigorate Warhol who picks up his camera and starts filming him (that's what Warhol does when he is excited). Later, the tables get turned.
This isn't only a play about two men: it is a glimpse into a world where a young man can go from being a street artist flogging tee-shirts to having a room permanently available at the Ritz if he needs it, and a comment on the art scene. Where, as Warhol says, "we're not painters, we're brands," and of his painting, "it is still just a soup can but it is also America."
Though it gives a glimpse into Basquiat's love life with girlfriend Maya (Sofia Barclay) turning up seeking cash for an abortion and his grief at the death of a friend fuels a painting, the drama is in the performance perhaps more than in plot and it surges along on a tide of loud music and video projection.
This is exciting theatre and if you aren't already well-versed in the artists' history will be extra revealing: you'll be surprised what you can find in a freezer!
Reviewer: Howard Loxton