The Crows Plucked Your Sinews
Hassan Mahamdallie
Dervish
Albany Theatre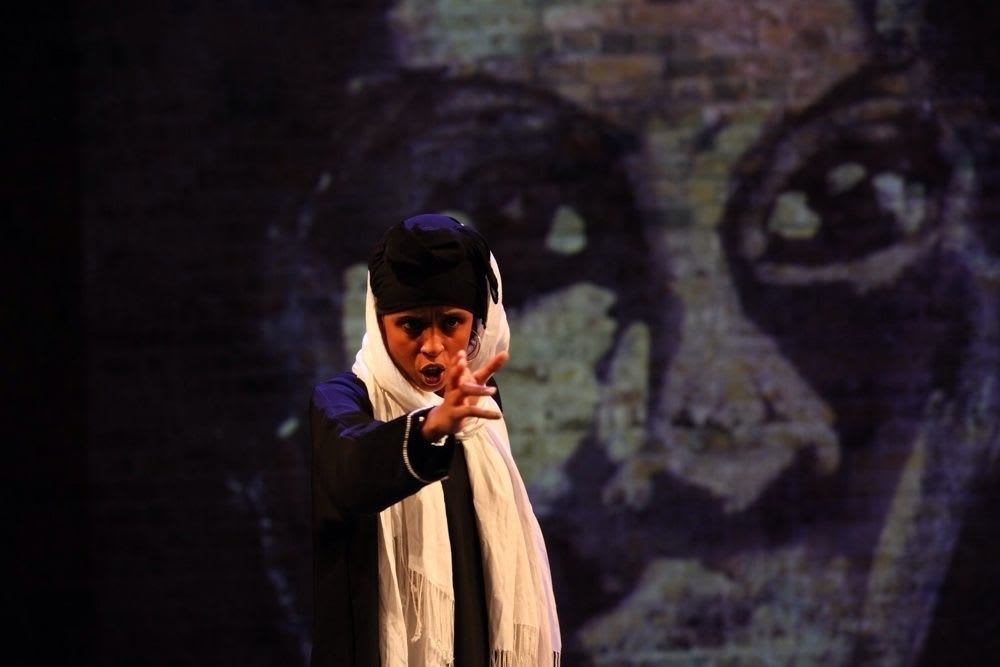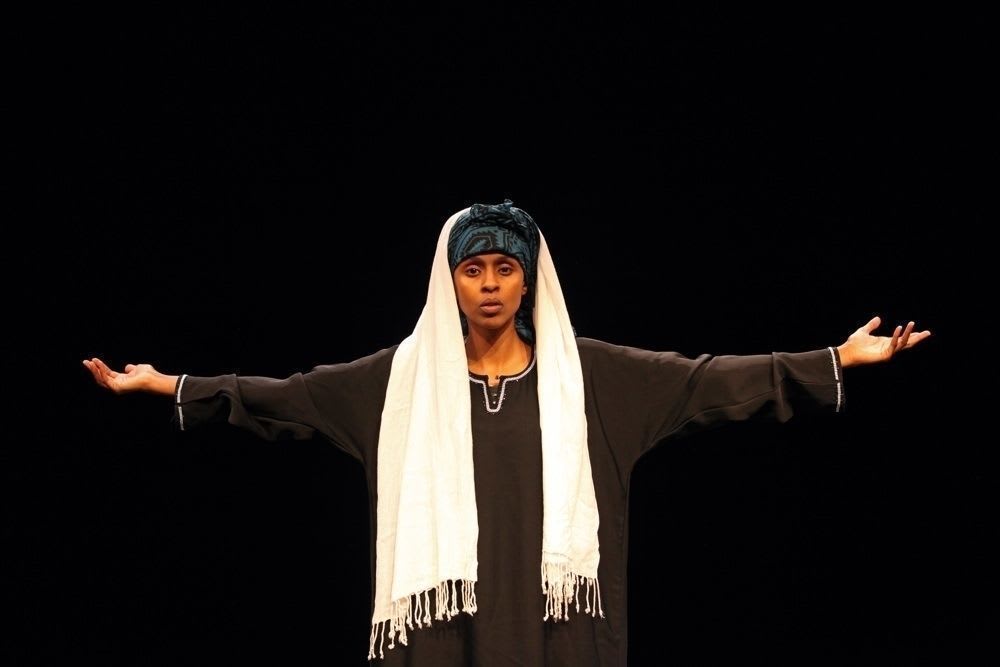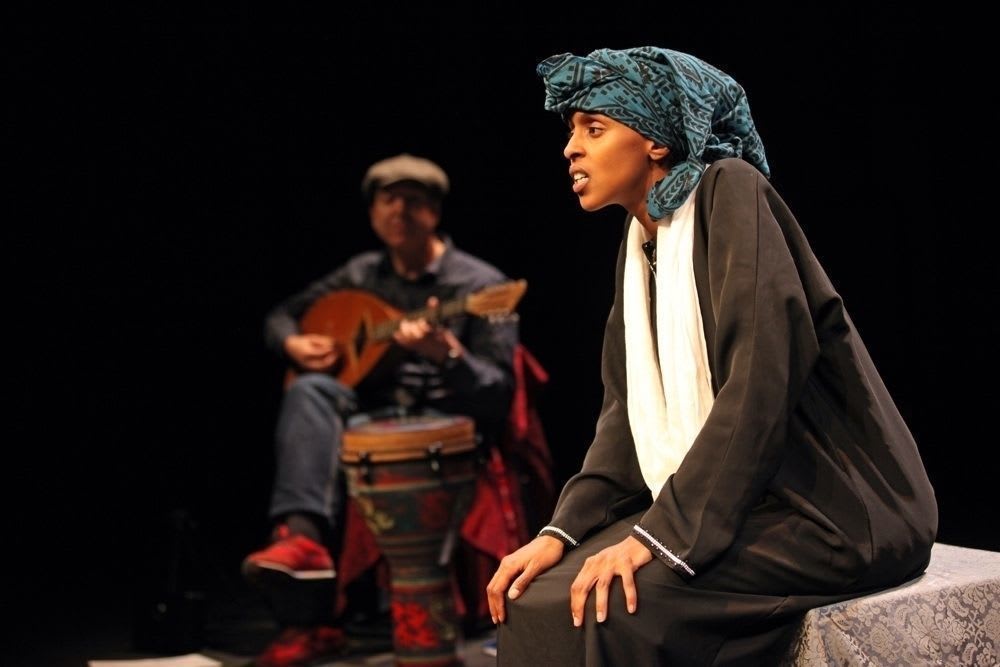 Walk into any city centre and you will find statues celebrating famous men and very occasionally women. Outside certain buildings there will be plaques to remind us of the important people who once lived there. These are small markers of a community shaping its identity. But something is missing.
There is a dangerous amnesia about so much of Britain including why we are a society of different ethnic groups.
Planes will fly out from Britain to bomb faraway places, forgetting how many planes previously have flown similar journeys dispersing the people beneath the bombs and helping to create a new troubling identity back in Britain.
The Crows Plucked Your Sinews by Hassan Mahamdallie dramatises the way recent history impacts on one young woman living in Woolwich with her Somali family
The play opens with Suban (Yusra Warsama) standing outside a mosque the day of her grandmother's burial. She speaks with a London accent and asks us how we see her. Do we see her as black, white, a colour or perhaps merely a shadow or even an infection that will create the next terrorist?
In a gripping monologue that is sometimes funny and at times lyrical, she describes a sequence that led her to this point in her life.
Much of her time was spent looking after her grandmother who suffered from dementia. She would come downstairs and take a break, watching news reports which disgusted her with their crude depictions of the conflict in Somalia.
She describes with irritation the stupidity of her drug dealing brother who, though not in the least bit interested in religion, is taken to a police station and pressured into giving the name of someone who has shown signs of becoming more intensely religious. It's just something the police do, but it could have terrible consequences for her brother.
As these events unfold, Suban comes across the faded picture of her great grandmother, a Dervish fighter in the early part of the twentieth century.
Yusra Warsama becomes the woman in the picture telling us how she had helped under the leadership of the Somali nationalist leader Mohammed Abdullah Hassan to defeat the British invaders of Somalia.
It is a fine performance in which Yusra Warsama moves about the stage switching easily and convincingly between characters, changing accents, modifying gestures, using only a white scarf to indicate a change of appearance.
Suban recalls watching the TV news in 2011 when President Obama announced the killing of Osama Bin Laden. Behind her, a huge screen shows clips from the speech. The words "No Americans were harmed during the fire fight" are repeated several times. There is no mention of whether any non-Americans are harmed.
As the crowds outside the White House chant "USA", Suban thinks on Obama's description of Bin Laden's body being taken "into custody" and feels sympathy for Bin Laden.
Hassan Mahamdallie has written a fine, important play about the way Britain's foreign adventures are shaping one young London woman's identity. It also shows us why an approach like the government's Prevent policy will not work and might generate the very thing it fears.
Britain needs to remember its past more clearly. Coming to see this moving, well performed show would be a useful part in that process.
Reviewer: Keith Mckenna