The (Curious Case of the) Watson Intelligence
Madeleine George
Playwrights Horizons, New York
–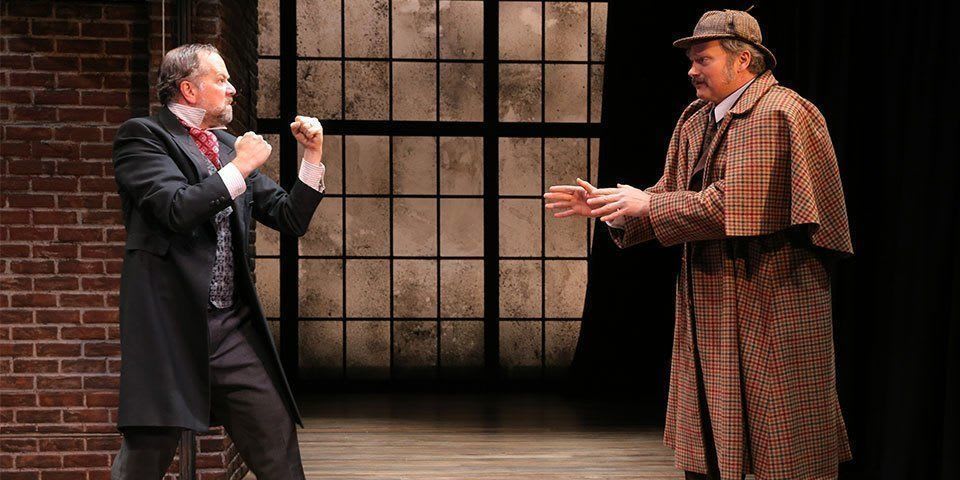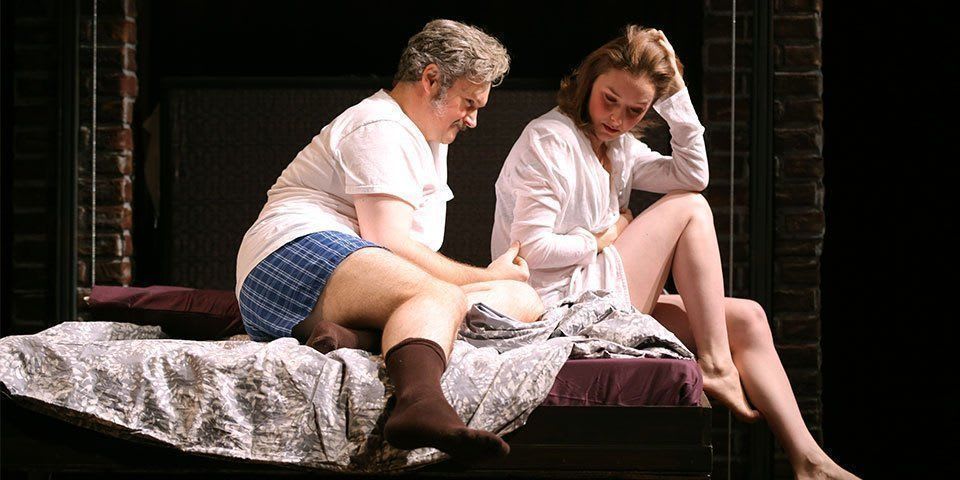 This kooky comedy concerns itself with intelligence both human and artificial. In doing so, it takes three different stories from wife-ranging eras.
The rather random but intriguing connection is a figure (or two in 2011) named Watson. Working backwards in time, the latest incarnations become involved (very) in the lives of a young, hyper-intelligent computer scientist and David Costabile as her dull ex-husband.
Amanda Quaid's depressed Eliza Merrick has created a high-powered computer called Watson with the intention of providing comfort to disadvantaged human beings, reacting like one of their own. In fact, this is not quite correct as Watson is far kinder and more patient than the average relation such as Mrs Merrick's ex. It/he is also far too valuable for the market to waste on poor people.
Hubby turns out to be a motormouth standing for public office in the glamorous role of auditor. Jealousy and suspicion make him enlist the services of the unworldly local agent from the Dweeb Team of computer fixers.
Geeky Watson #2 (like the whole genus played by John Ellison Conlee) is recruited to spy on Mrs M and soon beds her in rather unlikely circumstances.
The 1931 incarnation is the pedant to whom Alexander Graham Bell addressed the first ever telephonic question. He is interviewed by a lady for a broadcast 56 years after the event.
The final Watson is inevitably Sherlock Holmes's companion (not Crick's DNA friend). In the great detective's absence, he offers to help a distressed lady, another Mrs Merrick with another boring husband, in search of a solution to a mystery.
After the interval, the correspondences become clearer, as each Watson is shown to be one of life's invisible supports chock full of intellect but somewhat stunted when it comes to passion.
The two historical tales largely drop away as Madeleine George concentrates on the three-way relationship today. What emerges is a run-of-the-mill love-going-awry story.
This isn't entirely satisfactory, primarily because the dull husband (and to an extent the others) has a taste for delivering long and not necessarily very illuminating speeches.
The final conclusion might be that love and trust must be close companions while the life of the mind should be as important to a relationship as passion.
The Curious Case of the Watson Intelligence is a missed opportunity, as the potentially fascinating original conceit offered far more than the play finally delivers.
Reviewer: Philip Fisher