The Front Page
Ben Hecht and Charles MacArthur
Broadhurst Theatre, New York
–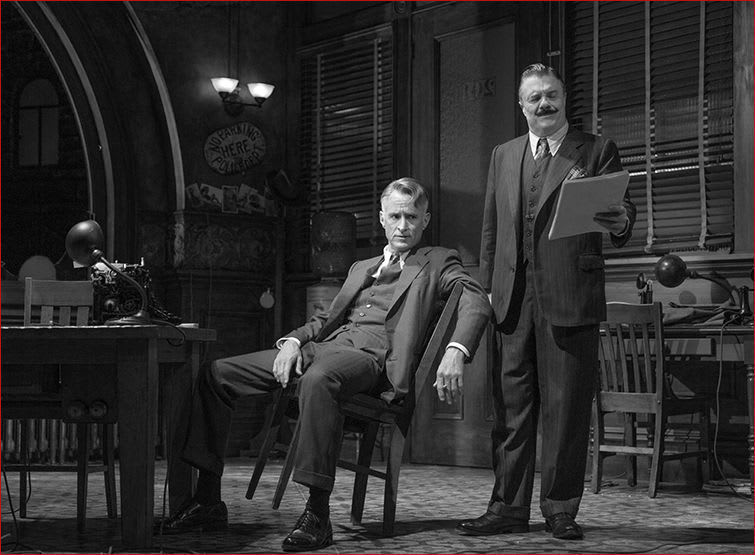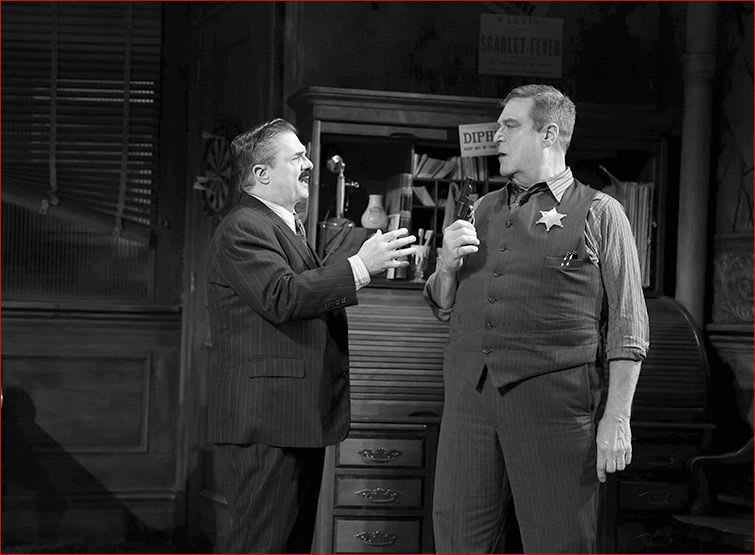 Jack O'Brien's revival of one of the stage's classic comedies, now a staggering 89 years old, might have an all-star cast that has required a capitalisation of almost $5 million but it was also the first play of the season to recoup.
That must result from the combination of those big names with a timeless comedy about the world of the press and their involvement in a tale of relatively innocent criminality.
Nathan Lane, leading the cast in the role of Walter Burns, does not appear at all in the first of the three acts, divided by two intervals.
When he does, waddling around at speed as if auditioning to play the Penguin in the next Batman movie, the evening instantly takes off.
To be fair, it was already heading in the right direction since Jefferson Mays, giving a lovely cameo as effete hypochondriac Bensinger, had just roused the audience with a scene of gloriously neurotic hilarity.
The first act sets up the evening by introducing a room full of weary hacks at a Chicago jail, all duelling for scoops about a murderer who is about to be hanged.
Although times have changed, those looking for social commentary can spot it buried not too far beneath the surface but otherwise, one can simply wallow in the bad behaviour of the press when seen under the microscope.
The undoubted king of the pack is Madmen's John Slattery (joined by series colleague Robert Morse) as Hildy Johnson. However, he has a duel agenda, having decided to pack in the dirty tricks business to marry Halley Feiffer's sweet but frustrated Peggy (bringing along Holland Taylor as her less sweet but so frustrating mother) and go into advertising.
Following the necessarily pedestrian first act, the evening gets into top gear when John Magaro playing the weedy condemned man escapes, bringing Walter Burns to the jail and introducing Sherrie Renee Scott as a do-gooder in love with the escapee, who becomes doubly incarcerated for reasons of plot development and farcical comedy.
We also get an opportunity to witness idiocy of the first order from the Sheriff, Michael X Martin deputising for John Goodman, and corruption courtesy of Dann Florek's Mayor, perhaps reminding audiences of much more recent alleged electoral shenanigans.
From there on in, The Front Page is laugh out loud funny, leading to a pay-off line at the end of 2¾ hours that must be as good as any on the stage.
Rather than opting for realism to underpin Hecht and MacArthur's glorious script, Jack O'Brien asks his actors to use techniques of farce and sitcom. This can distract from some of the script's subtleties and comic moments, which is a relatively minor quibble.
In any event, the evening owes much to a cast led by Nathan Lane at his imperious best, with Mays and Slattery also on top form. As such, The Front Page is a pleasure that should not be missed.
Reviewer: Philip Fisher