The Mystery of Edwin Drood
Rupert Holmes (Based on the Novel by Charles Dickens)
Arts Theatre
–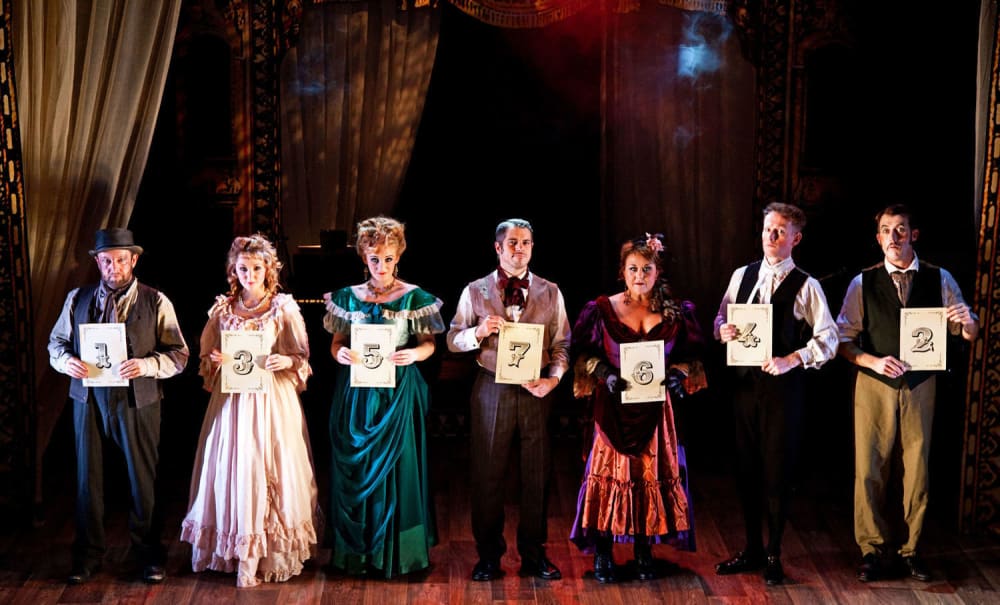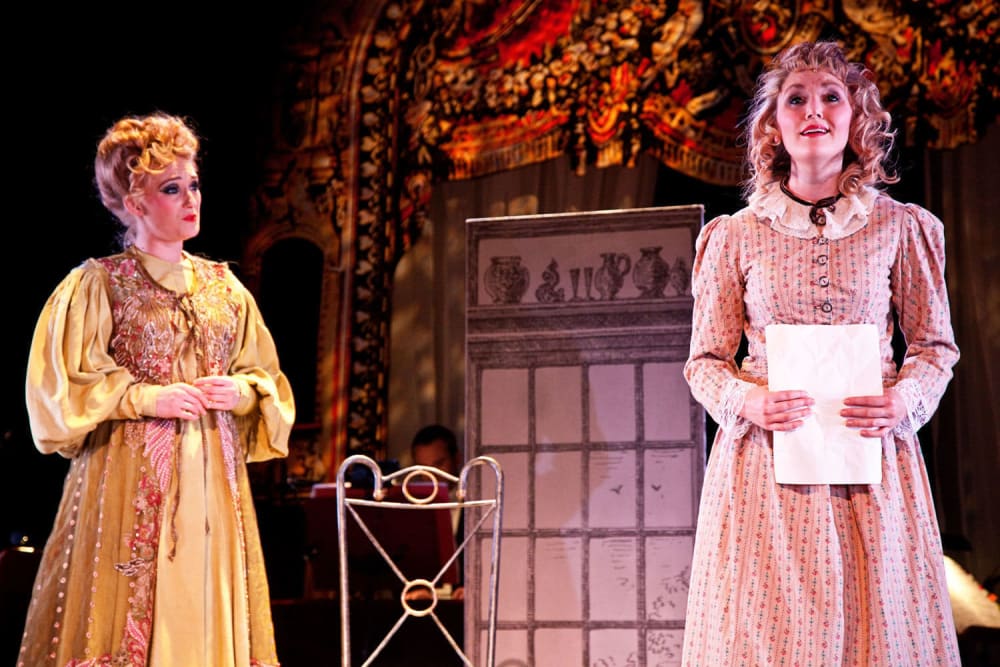 Like Schubert's Eighth Symphony, The Mystery of Edwin Drood holds great attractions because it was unfinished. When Dickens wrote his novel, it probably did not occur to him that this was a musical melodrama waiting to happen but that is the view of at least one person.
Chart topper with "Escape (The Piña Colada Song)", Rupert Holmes, who wrote this 1985 musical, is by no means the first person to attempt to find a resolution to the mystery that Charles Dickens set up before his untimely death.
To give but one example, that archetypal English actor (and long-term president of Equity) Felix Aylmer wrote The Drood Case, which analysed what there was of the half-novel and posited his own solution, which is well worth reading.
Holmes's musical version first saw the light of day in New York 37 years ago directed by Joe Papp for the New York Shakespeare Festival, before transferring to Broadway with Cleo Laine and Betty Buckley, winning five Tony awards and then the West End starring Ernie Wise and Lulu.
This new revival to mark Dickens's 200th birthday started out at the Landor and proved so popular that it has now earned a West End transfer.
Director Matthew Gould and his designers Ben M Rogers and James Henshaw plus costumier Jean Grey pull out all the stops to take us back to the Victorian Music Hall Royale and create exactly the atmosphere that they intend.
The audience is obliged or delighted as the case may be, to join in lengthy singsongs led by Denis Delahunt as our desperately upbeat Master of Ceremonies and members of the large cast. These have little to do with the plot, although they do frame it as a vaudeville stage version of the novel requiring levels of audience participation rarely seen outside pantomime.
Given a series of choices, the paying public must choose both a detective and a murderer in a low-key stage version of those unbelievably popular reality TV shows. That is the big gimmick of a show that is otherwise determinedly old-fashioned.
This gimmickry makes it very hard to take this story seriously, which was never the intention of the creators of this version. The plot is given little more than cursory attention, which means that the presentation becomes the sole focus.
We see Daniel Robinson's John Jasper lusting in an inappropriately melodramatic fashion after his ward Rosa Budd played by Victoria Farley. She is already engaged to Drood, somewhat daringly cast as a breeches role filled on this occasion by Kara Lily Hayworth.
Colour is added by the presence of a series of other shallow characters including a strange brother and sister newly arrived from Ceylon, the Landlesses played by David Francis and Loula Geater plus a sinister London prostitute, Princess Puffer.
The real strength of this evening lies in the singing of a talented cast. The best example features a duet delivered in beautiful harmony by Mesdames Geater and Farley as part of the "Moonfall Quartet". This is followed by a fine musical rendition of "Wages of Sin" by Princess Puffer, played by none other than Coronation Street's Cilla Battersby, Wendi Peters.
Miss Peters is very much the evening's star who complements her cabaret-style singing by ensuring that the melodrama is played up to the full, much to the amusement of her many devoted fans.
For those who like their entertainment undemanding but enjoy audience participation, some good singing and at least a bit of a mystery, this revival could prove the perfect solution to the tedium of what is becoming an interminably wet summer.
Reviewer: Philip Fisher