The Night Before Christmas
Music and lyrics by Ben Glasstone, written by Ben Glasstone & Tim Kane
Little Angel Theatre
–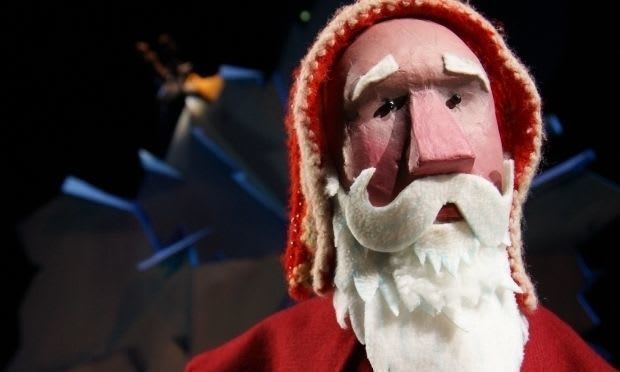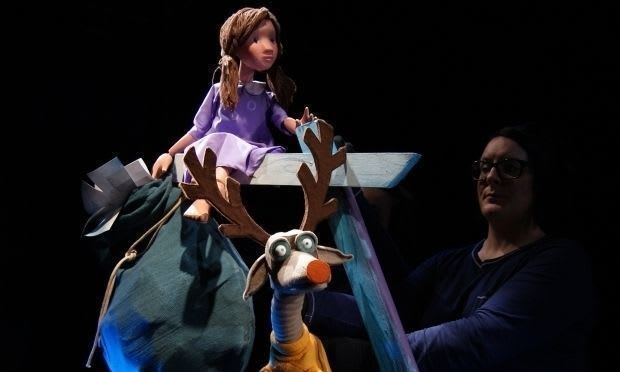 Twas the night before Christmas, when all through the house
Not a creature was stirring, not even a mouse.
Taking its starting point from the well-known Christmas verses by Clement Clarke Moore, this presents two children whose mum, stressed out by everything she is trying to get ready for next day, threatens to write to Father Christmas to ask him not to visit because they won't behave and go to sleep.
She doesn't, but big sister Lara gets so annoyed with brother Jake that she does and that sets off a whole chain of consequences, if what follows is not just a dream.
It is an enchanting story aimed at anyone over three. The little ones will love it but older children will too, for it is full of sparky songs, almost enough to call it a musical, and it is lots of fun, with some humour aimed at the grown-ups.
Lara and Jake begin as live actors but, with their heads still talking, they turn into puppets as they get into bed.
Puppeteers Michael Brett, Ruth Calkin and Claire Pointing do a remarkable job voicing all the puppets with clear characterisations as we go encounter a pair of agitated Christmas Stockings and then are swept off to meet an avuncular but fed up Father Christmas, his assistant Elfie and their team of quirky reindeer, including Dancer (whose dancing includes stylish splits).
Santa's sleigh is aiming for Paris, but bad navigation dumps them down at the South Pole, where Lara finds herself too, along with her letter, in Santa's mail sack.
Santa takes her CCR (Cancel Christmas Request) very seriously. In fact he decides not only to cancel deliveries to No 22 but to the whole of Lara's road in Hemelhempstead, in fact to the whole town—and then this year's Christmas altogether. Can Lara get him to change his mind?
With size-changing puppets to match perspective, up close or up high in the sky, these puppeteers can take us anywhere and even work a transformation scene into the bargain. There are beautifully made puppets of various kinds and a setting that looks straight out of a 1950s design catalogue, including the record-player.
A simple story, skilfully told by performers who operate their puppets with subtlety and, when needed, more boldly, always engaging the audience and their imaginations. It's a Christmas treat, but one would never expect anything less from the Little Angel.
The Night Before Christmas lasts about an hour without an interval, not too long for the youngsters, and plays in repertoire with other shows so check dates and times with the theatre.
Reviewer: Howard Loxton