The Other Mozart
Sylvia Milo
Little Matchstick Factory
The Players Theatre, New York
–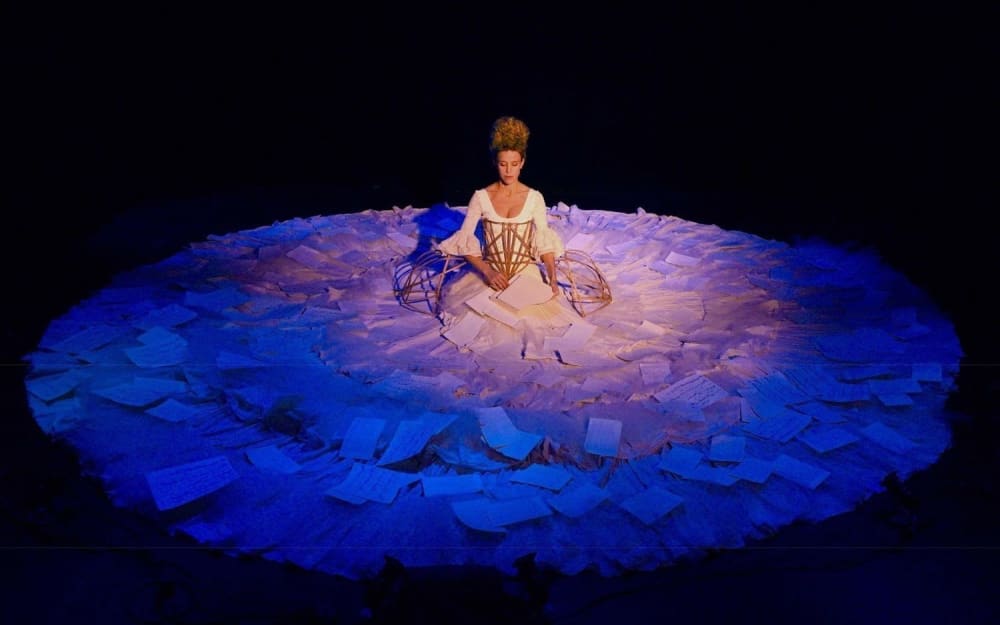 This 75-minute solo performance features the sad story of Maria Anna (Nannerl) Mozart, the elder sister of perhaps the greatest musician of his own or any other era.
Maria Anna was a prodigy who would have been feted in other circumstances but suffered two misfortunes although she did play for the great and the good of European high society.
First, despite her own inescapable talent, once young Wolfgang achieved the mighty age of three, he was already recognised as a genius in the making, if not quite there for another year or two.
Secondly, as this mildly feminist monologue makes clear, the eighteenth century was assuredly not the time to be a budding Katy Perry or Taylor Swift.
Instead, a young lady would be expected to perfect her needlework in an effort to secure an advantageous marriage. That was not Nannerl's style, much to the frustration of her music teacher father and frustrated housewife of a mother.
The Other Mozart has been perfected over a considerable time, touring the world, and it shows in the production qualities.
The set largely consists of what looks like a fallen dress covered by numerous letters and other documents. These are brought into play as the evening develops, though the props occasionally hamper the smoothness of the story-telling.
Opening with a little girl's dream of becoming a musical legend, the piece develops through her disappointment at discovering that in a man's world she must take second placed behind her little brother. From there, she is merely able to watch the unfolding of a career detailed in Amadeus and here reported at one remove.
Where this work hits the target is in depicting a woman of potential genius constrained by her father, her era and eventually an unsympathetic husband.
Under the direction of Isaac Byrne, versatile Brazilian actress Daniela Galli proves a warm and likeable performer delivering a script written and directed (as well as frequently performed) by Sylvia Milo for Little Matchstick Factory.
Music lovers (and feminists) will love a highly accomplished solo show of the kind that proves popular at the Edinburgh Festival Fringe and may well play there at some point.
Reviewer: Philip Fisher