The Trial of Ubu
Simon Stephens
Hampstead Theatre
–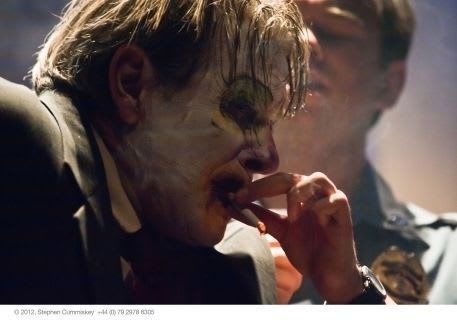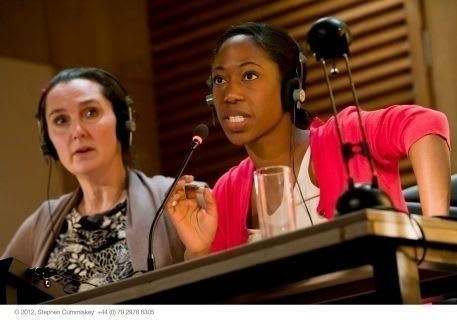 Judging by this production of a play that was originally seen in Germany and the Netherlands, Simon Stephens started off with a good idea but has never managed to develop it into a full-scale play.
The Ubu plays written by Alfred Jarry have attained a practically mythical status. That is because they portray the kind of Everyman tyrant who seems to reappear around the world with terrifying regularity.
In this latest incarnation, Stephens mixes the original story with ghosts of other characters and tales drawn from various media and eras.
The lengthy opening scene is a strange mixture of Ubu, Macbeth and Punch and Judy. Pa and Ma Ubu knock seven bells out of each other but soon enough their ambitions grow and they see the opportunity to kill jolly King Wenceslas and steal his crown.
Once enthroned, our antihero goes for gold, literally by killing in quick succession the landed gentry, the judges and the bankers. The irony of this last group will probably not be lost on a typical, affluent Hampstead audience.
After the knockabout humour, Katie Mitchell's vision changes gear and gets close to reverse as we spend long periods watching and listening to a pair of simultaneous translators played by Nikki Amuka-Bird and Kate Duchene.
They are reporting a trial that could easily have been that of, say, Adolf Hitler, Idi Amin or Slobodan Milosevic but is in fact the indictment of Pa Ubu. As such, the court scenes have the texture of verbatim dramas of the type regularly seen down the road at the Tricycle but reported like Greek tragedies rather than seen.
Long stretches of testimony dragging out over in excess of 12 months are related with the breaks shown in cleverly devised fast forward mode, one of those stage tricks at which Katie Mitchell excels.
A couple of times the stage, which otherwise looks like a wall of death with a small window, opens out into a triptych with stage right an advocates' resting room and stage left the former King's cell.
The story is given an air of fantasy by the fact that when the trial takes place in 2009, 98 years after the crime was committed, the defendant is 130, while one of his accusers has reached the grand old age of 183.
Once you have picked up the idea, not a great deal happens making this performance feel rather longer than its running time, which is only 75 minutes.
Reviewer: Philip Fisher