The Windsors: Endgame
George Jeffrie and Bert Tyler-Moore
Runaway Entertainment
Prince of Wales Theatre
–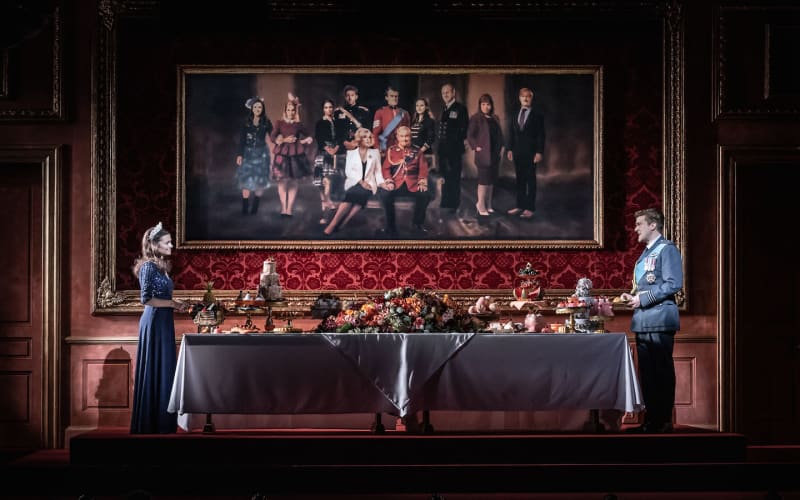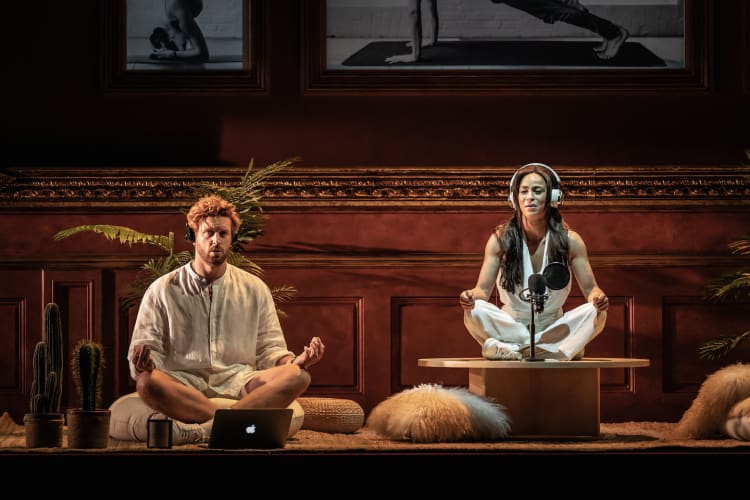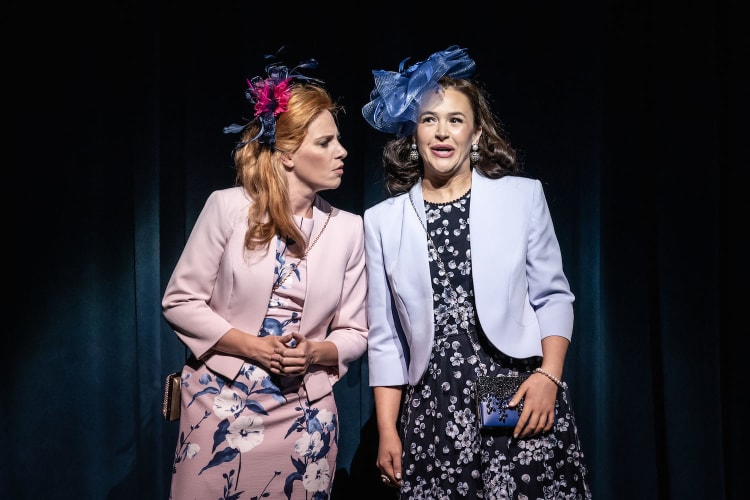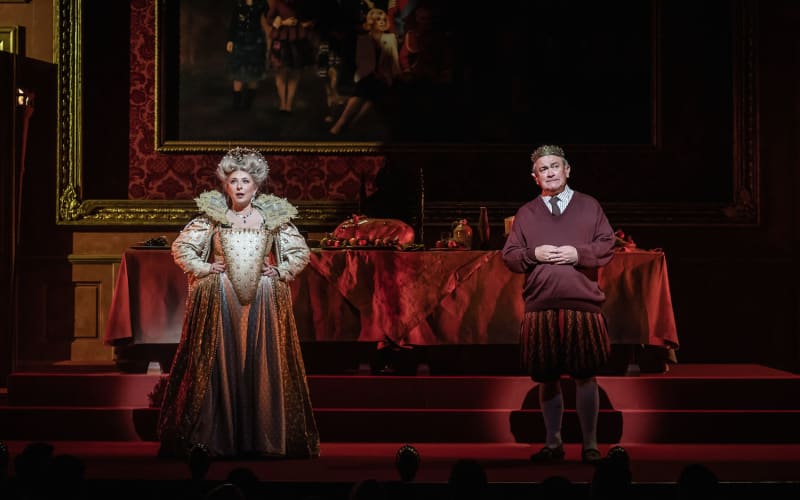 Rapidly mounted to fill a gap at the Prince of Wales before The Book of Mormon is ready to return, this is a spin-off from the late George Jeffrie and Bert Tyler-Moore's Channel 4 television sitcom. If you never saw that, I should warn you that this imagining of the royals after Charles succeeds to the throne is very different from Mike Bartlett's King Charles III play. Although its characters are a reflection of the real thing, The Windsors: Endgame is tasteless, outspokenly crude and a blunt caricature; this is an outrageously surreal distortion but one that most of its first night audience certainly found very funny.
This is more unbridled panto than satire: it starts with Matthew Cottle as Prince Edward welcoming the audience back to live theatre and asking for their enthusiastic participation. Recalling his own involvement in show business (he can still remember how many sugars Andrew Lloyd Webber liked in his tea), he explains that he has a minor role, a utility player doubling in many roles. It's a delightful self-deprecating performance, but elsewhere the humour is savage with Tracey-Ann Oberman's Camilla soon in charge as the Demon Queen with Harry Enfield's gormless King Charles totally under her thumb.
When Queen Camilla turns the clock back to feudalism, there is no fairy godmother to restore things. Ciarán Owens's Wills, assisted by Kara Tointon's Kate, seems to get that job. He is packed off on a State Visit to the US to keep him out of the way, but in California he can met up with Harry (Tom Durant-Pritchard) and Meghan (Crystal Condie), though that sibling situation becomes increasingly (and sexually) complex.
It is never explained why Fergie (Sophie-Louise Dann) turns up as a domestic on Harry's staff, adding vodka to their non-alcoholic smoothies. Will she and Andrew get back together? Her dizzy daughters Eugenie (Eliza Butterworth) and Beatrice (Jenny Rainsford) are meanwhile trying to prove their dad (Tim Wallers) is innocent of the charges against him (including the new one only just made).
Of course it's ridiculous, but that's what it sets out to be and its done with panache and an energy that sometimes swamps itself. There are songs, not enough to call this a musical, some with amusingly forced rhymes and one expressing Camilla's still smouldering resentment of Princess Diana that has far too many verses.
The script isn't going to win any prizes but director Michael Fentiman drives things ever onward so there is no time to pass judgement. Madeleine Girling's settings look sumptuous (made to seem even more so by some scenes played downstage in front of plain tabs) and Hilary Lewis provides some dazzling costumes; Camilla in an Elizabeth I-inspired dress outshines Charles's crown.
Reviewer: Howard Loxton