The Winter's Tale
William Shakespeare
Shakespeare's Globe
Shakespeare's Globe
–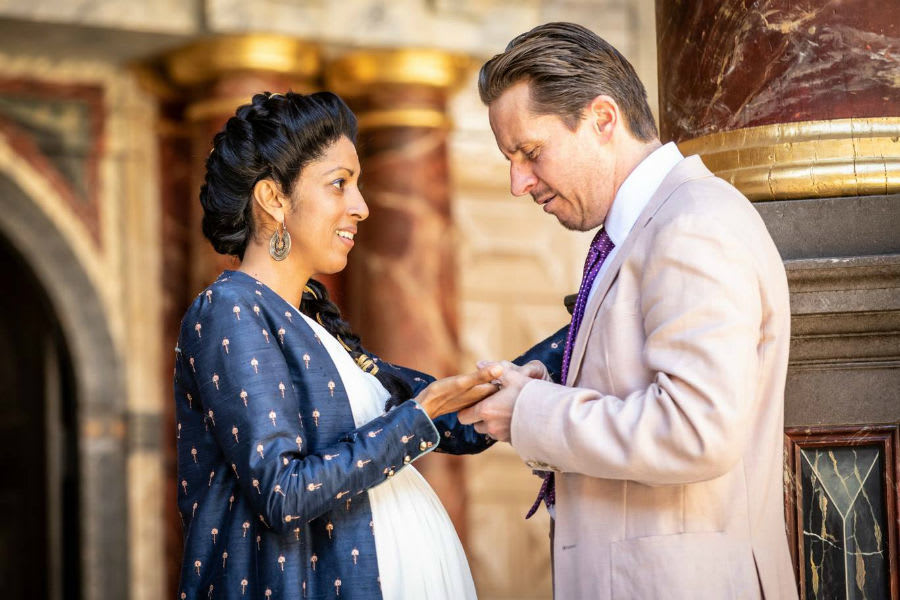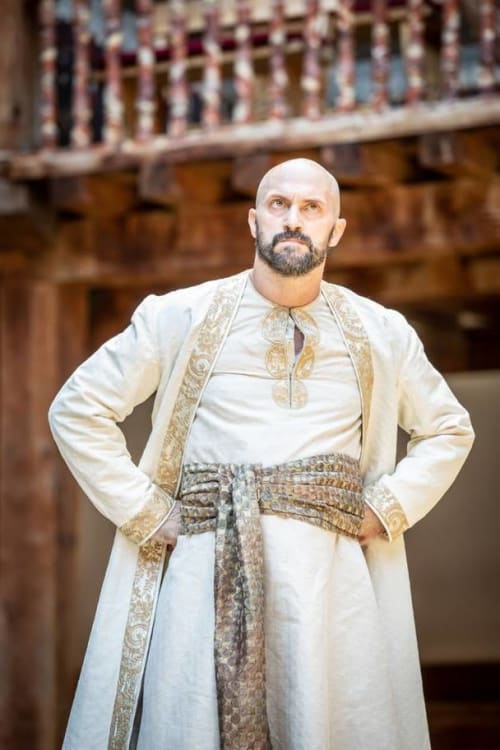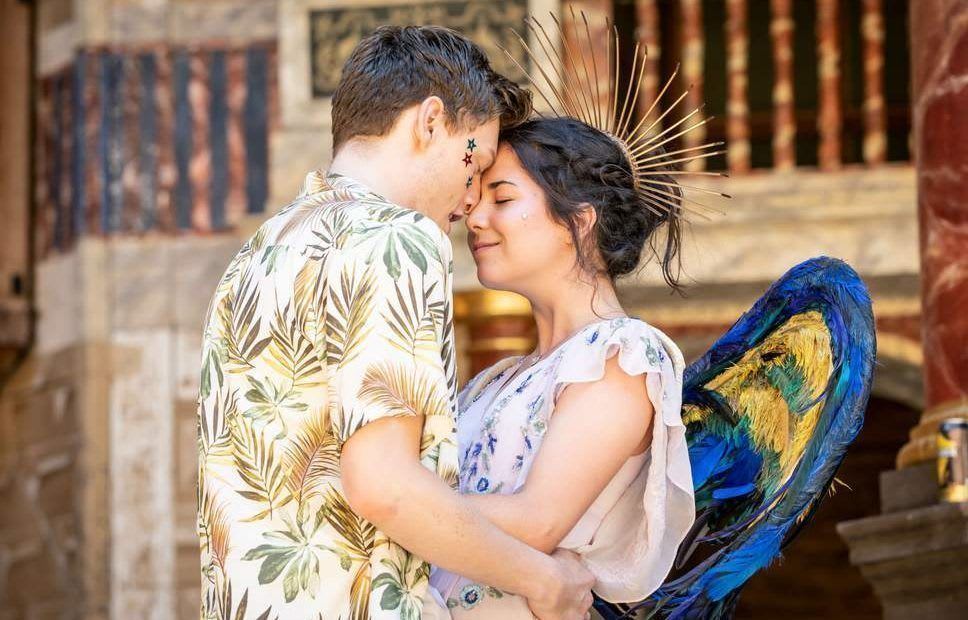 The women in Shakespeare's The Winter's Tale have to put up with a good deal from the very foolish Leontes and Polixenes.
Within minutes of the play starting, Leontes (Will Keen), the King of Sicilia, is speculating about his wife Hermione's (Priyanga Burford) success in getting his friend Polixenes (Oliver Ryan), the King of Bohemia, to extend his visit to Sicilia.
Will Keen is a fast-talking, intense Leontes who, in the first twenty minutes of the play, shifts from mere suspicion of his wife and best friend to a tyrannical jealousy, the brutality of which is softened by Keen finding ways to make us laugh at the man.
The director Blanche McIntyre has created a very clear, accessible and uncluttered production whose greatest strength is its representation of strong, intelligent and assertive women characters.
Hermione is witty, charming, confident and direct in her speech. There is no sense of her behaviour with Polixenes being anything but fraternal.
Her daughter Perdita (Norah Lopez-Holden) is independent minded. Although courted by the prince Florizel (Luke MacGregor) and not knowing her own royal background, she is clearly the stronger figure of the pair.
She shows considerable courage in responding to the angry Polixenes who threatens to hang the shepherd who has adopted her and to destroy Perdita's beauty.
Her subversive words insist that "the self-same sun that shines upon his court Hides not his visage from our cottage, but Looks on all alike".
Paulina (Sirine Saba) is the fearless voice of common sense, defying her husband and Leontes to defend Hermione and later guiding Leontes during his repentance.
Only late in the play is she thrown into some confusion to the laughter of the audience when a grateful Leontes impulsively hands her a man she has had no contact with as a prospective second husband.
This production of the play has an eye for humour from the usual messing about with the appearance of the bear to Perdita's comments when handing out herbs to the disguised King at the sheep shearing festival.
The fun never dominates the plot, but it does help blunt the audience's awareness of the horrific cruelty of power that can attempt to destroy on a whim even a woman like Hermione, the daughter of an emperor.
Reviewer: Keith Mckenna