They Drink it in the Congo
Adam Brace
Almeida Theatre
–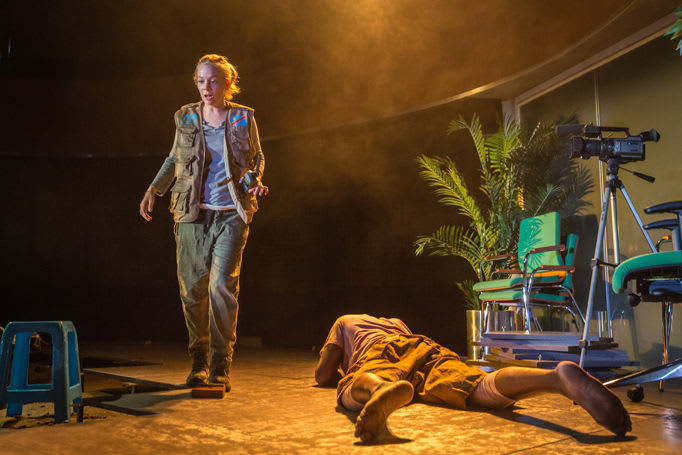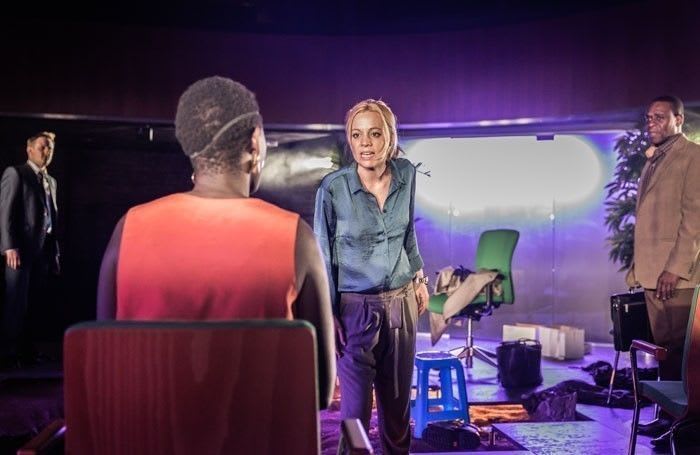 Plays about contemporary Africa tend to be few and far between, perhaps because the continent remains largely hidden from British consciousness other than in brief periods of warfare or drought.
Adam Brace has set his 2¾-hour drama around the Democratic Republic of Congo, a troubled country that has suffered civil war and genocide, in part, it is suggested, as a result of failures by world superpowers.
The subject is approached from an oblique angle, viewed through the eyes of Fiona Button's wealthy do-gooder Stephanie and her former beau Tony played by Richard Goulding.
They become involved in efforts to create a Congo Voice event with the commendable aim of raising consciousness about the country's woes in Britain.
Stephanie believes herself to be something of an expert, having spent time with a relief agency in the country and witnessed one terrible act of carnage.
From the start, the committee seems ill-constituted and ill-fated and, before viewers have even had time to work out who is who, they have fallen victim to a collective death threat.
Considerable confusion is injected by the unexplained presence of an invisible man (to those on stage rather than in the audience) in a pink suit and red bowler played by Sule Rimi. Regrettably, his microphone and accent frequently render Oudry unintelligible in the circular space with a gap above into which sound tends to disappear.
Only far into the play does this mysterious gentleman's identity become apparent, at which point his purpose and relationship to Stephanie also emerge.
By then, constant internal bickering has made the event unlikely, while the threatening thugs seem almost like members of the extended family.
Many of the motivations are muddied in a play that constantly veers far too close to soap opera and cannot compare with Lynn Nottage's vastly superior Ruined, which put DRC under the microscope far more cogently at the Almeida five years ago.
This means that a great opportunity to put DRC back on to the political and artistic agenda is diluted in an evening that feels very long but contains far too few important messages, beyond a brief history of the country early on that speaks volumes.
Reviewer: Philip Fisher