Three Sisters
Inua Ellams after Anton Chekhov
National Theatre
Lyttelton Theatre (National Theatre)
–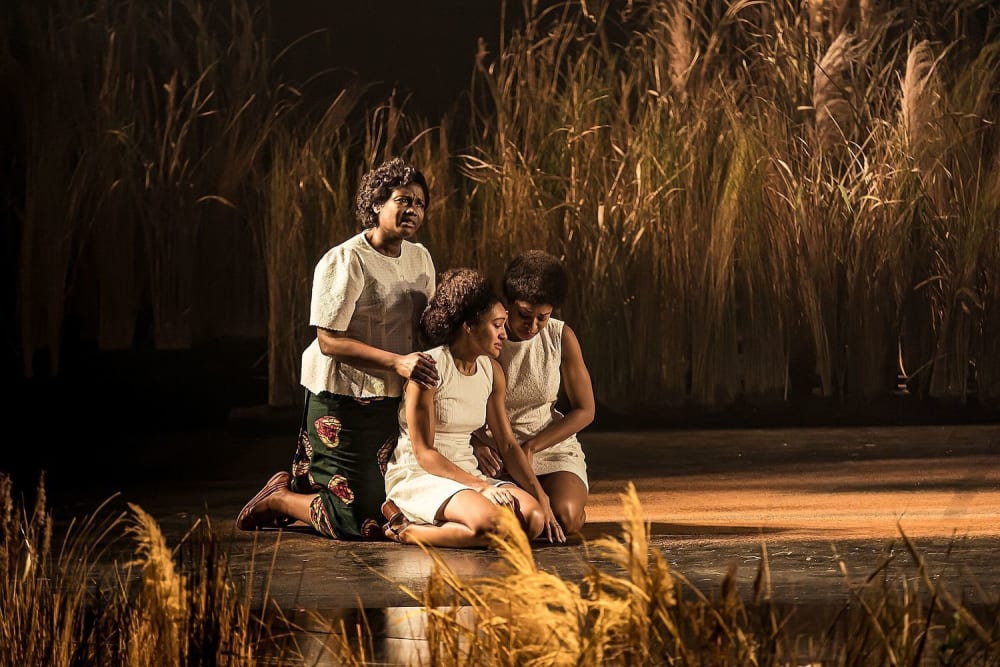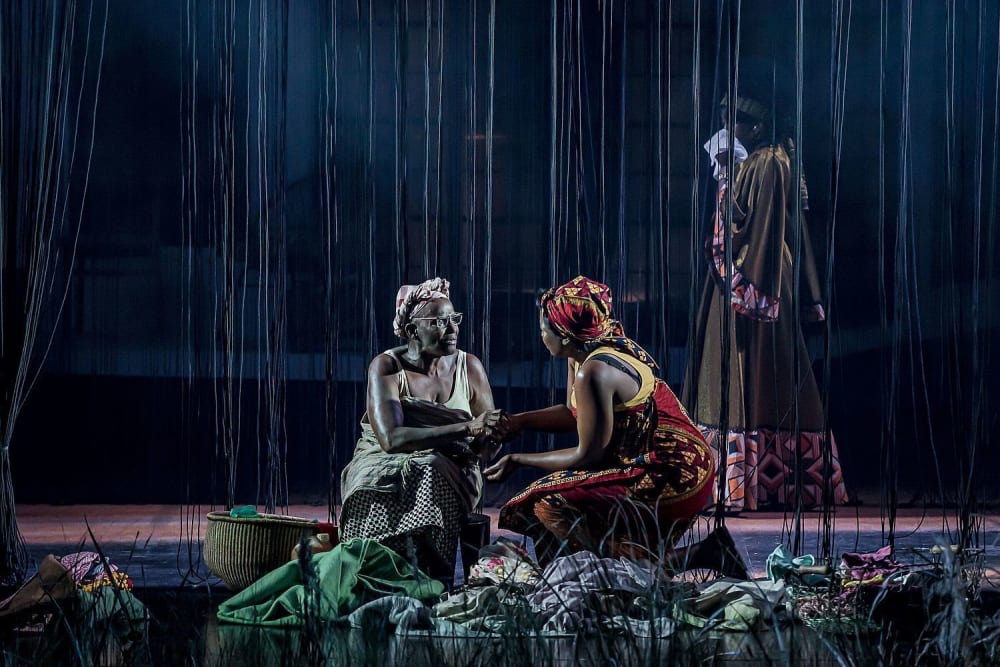 Sometimes, a critic's heart can sink at the prospect of yet another Ibsen, Chekhov or Shakespeare relocated in time and space, seemingly as a mere gimmick.
However, when a playwright gets it right, a new interpretation of an old classic can speak volumes about the original and also its new setting.
There is exactly what Inua Ellams has achieved, carefully reviewing and reworking a play set in freezing, revolutionary Russia and placing it in Owerri, Biafra as the country strove for stability and independence from Nigeria in the late 1960s.
Designer Katrina Lindsay makes the most of the NT's stage machinery, creating a simultaneously solid but fragile house on a revolve.
This is the home of an argumentative family, which mirrors the difficulties that their nation faces as its Nigerian neighbours seek to reassert power in a complex political environment.
Instead of Moscow, the Three Sisters of the title yearn for their childhood home in Lagos, not only separated from them by distance but also a national border and a raging war, hardly helped by colonial powers seeking to exploit the region's oil resources.
The opening scenes promise hope, as Racheal Ofori portraying young Udo prepares to celebrate her birthday, a year after the death of her influential father.
Udo remains optimistic but her sisters are more sanguine. Lolo, played by Sarah Niles, has missed out on love and become a frustrated schoolmarm, while Natalie Simpson in the role of Nne Chukwu is trapped in a loveless marriage to Sule Rimi's boring schoolmaster Onyinyechukwu, seeking escape and joy in an affair with handsome soldier Ikemba, played by Ken Nwosu.
However, much of the evening's colour is introduced by the family's unwelcome outsider. Ronke Adekoluejo is sister-in-law Abosede, a manipulative Yoruba and, as such, tribal enemy to the Ibo family. While she is loved by laid-back husband Dimgba, the professor brother played by Tobi Bamtefa, this protective mother behaves like a courtesan and treats everyone else like a slave.
This includes the wonderful Anni Domingo playing the old family retainer Nma with great humour but also poignant feeling, presenting a good foil to Jude Akuwudike's hapless, drunken doctor uncle.
The plot closely follows Anton Chekhov, albeit adapted to the new time and setting. Nadia Fall's production runs for something over three hours but is consistently gripping and works on just about every level, whether historical, political or personal.
If there is a minor criticism of Inua Ellams's play, it might relate to his desire to show everything on stage, where the original leaves more to the imagination. However, this cannot detract from what is a really special evening.
This vibrant and disturbing new take on Three Sisters is not only a moving exploration of love and family in an African setting but also a fascinating history lesson which reminds us, as if we needed the reminder, that natural resources and the thirst for power can callously destroy lives, killing millions of innocents.
This beautifully acted evening is also a perfect tribute to our National Theatre, which has been brave enough to commission a new play set in Africa from a British playwright and give it the resources to ensure the production that it so richly deserves.
Reviewer: Philip Fisher