Tonight I'm Gonna Be The New Me
Tim Cowbury and Jessica Latowicki
Made In China
The Continental, Preston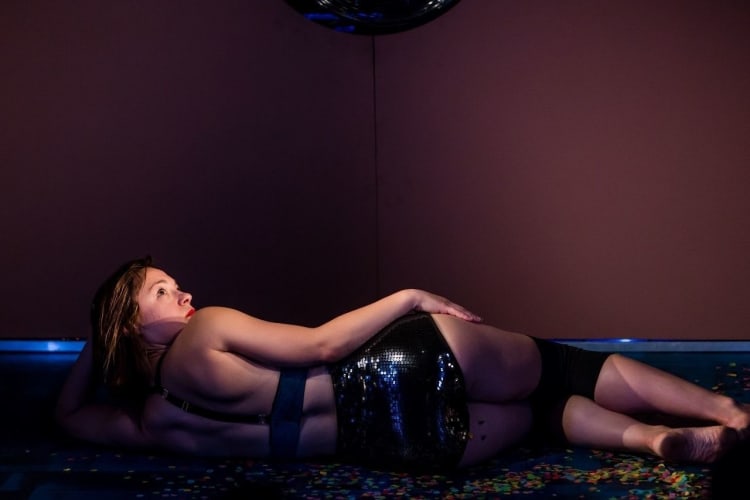 Jess Latowicki is a slippery customer, and not just in the way she writhes around on stage for the first 10 minutes of this startling performance.
Her movements range from the exotic, to the exercise class, and on towards exorcism. Capture it on film and you might have a contender for a Turner prize.
What follows seems equally awkward, and shapeless, as she acts out phases in her relationship with her boyfriend Tim Cowbury, who just happens to be manning the technical desk offstage.
What is fiction and what might be fact becomes intriguingly blurred during an hour-long production that starts to mess not just with your head, but with your notion of performance itself.
Ms Latowicki becomes the kind of motor-mouthed young American woman you would not want to be trapped in a lift with, and since her performance space is roughly equivalent to that area it's a point well made.
More than once she claims she "does not want to be rude" but seems incapable of being anything less. She interrogates the audience on their own relationships, holds them up to comparison, and generally pours forth a stream of consciousness that culminates in a long and detailed coda to her monologue, in which she describes the outfit she wore to said boyfriend's funeral. Her emphasis on the past tense makes this an astonishing intertwining of horror and humour.
It is a quite mesmerising performance and, just occasionally, you wish she might trust her audience with their own responses to her questions, instead of her 'repeat after me' approach. Either way we're left in no doubt about someone with unassailable stage presence.
Tonight I'm Gonna Be The New Me is another of those small-scale productions at the Continental that makes a large and indelible impression.
Reviewer: David Upton