Twelfth Night
William Shakespeare
Olivier Theatre (National Theatre)
–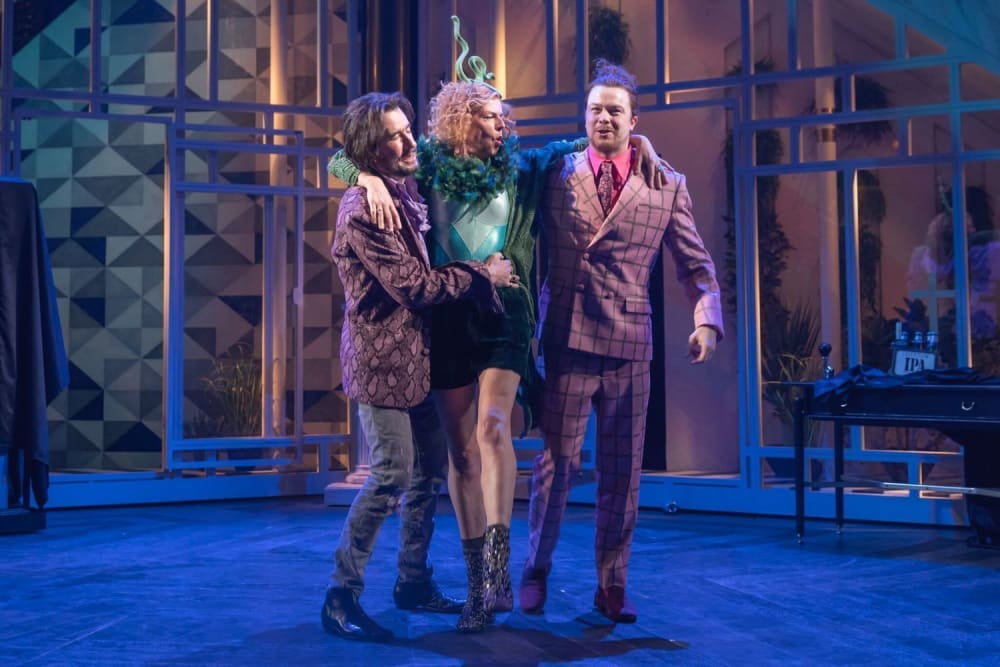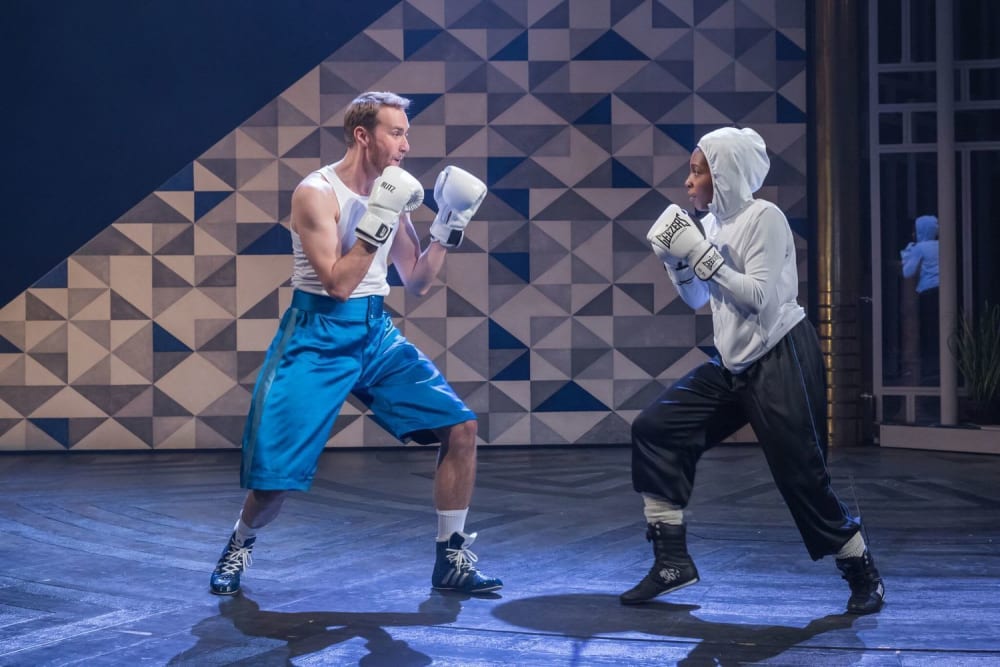 Director Simon Godwin and his doughty cast do not put a foot wrong in what must be the National Theatre's best Shakespearean production since Sir Nicholas Hytner's glorious Much Ado About Nothing, 10 years ago.
From an opening storm that violently wages war on what appears to be an ocean liner, the audience is gripped.
The dress is modern and Soutra Gilmour's inventive, revolving set owes much to M C Escher with characteristic precise sharp angles and smooth curves.
This is the setting for a deliriously funny evening that retains the spirit of the original despite an updating that utilises props including a sports car and motorbike, sunglasses and a boxing ring some very modern body language.
This is all complemented by an adventurous wardrobe, with the droll pairing of Tim McMullen and Daniel Rigby playing Sirs Toby Belch and Andrew Aguecheek as colourful as even the ladies, the latter in a bright pink checked suit and matching accoutrements.
Twelfth Night is a play about love and sexual confusion but rarely if ever, before has there been quite so much of the latter. The advance publicity will have informed audiences that Tamsin Greig was to play Malvolia (sic) and does so with rare courage and wit. However, not only is Tamara Lawrance's Viola / Cesario a regular cross-dresser but Feste gets a new twist in the hands of hilarious and tuneful Doon Mackichan, while Imogen Doel's Fabian has lost his "n" and found her feminine side.
Even with all of these gender confusions and a couple of hints about homosexual passion, this is a faithful rendition of the popular comedy.
The opening sees Oliver Chris as Orsino pining for the mourning Olivia, Phoebe Fox. She seemingly has no interest in life until awoken by the arrival of Cesario, instantaneously blossoming into a lecherous beauty.
Her po-faced, puritanical servant Malvolia is a recognisable figure from today's world. Her sour distaste for all good humour can be wearing but in an unruly household is not wholly unreasonable.
This three-hour long delight's overwhelming allure is built around two great strengths. First, the casting has been carried out with the greatest care from top to bottom. Not only is Tamsin Greig the best Malvolia that one is ever likely to see, she is also not too far behind Simon Russell Beale and Sir Derek Jacobi who have been the prime exemplars of the traditional version in recent times.
Alongside the slapstick drunken knights and Feste, Niky Wardley makes Maria into an integral player, even before she sets in train the wonderfully funny letter scene, which seals Malvolia's fate but not before she transforms into a stripping, cabaret pierrot for the attempted seduction of the baffled Olivia.
In addition, Simon Godwin has taken the text and his concept and gone to the greatest trouble to ensure that every line is milked for all that it is worth and each of his pieces of stage funny business is both fitting and, it should go without saying but often doesn't, very funny.
This kind of experimentation can go badly wrong but when it works, Shakespeare becomes much more accessible for a contemporary audience, as is the case on this occasion. The result is undoubtedly going to be one of the year's highlights.
Since the production is likely to sell out, readers might like to know that it is to be broadcast in the NT Live series across the UK and beyond on 6 April.
Reviewer: Philip Fisher