Under the Black Rock
Tim Edge
Bluebird Productions
Arcola Theatre
–

Listing details and ticket info...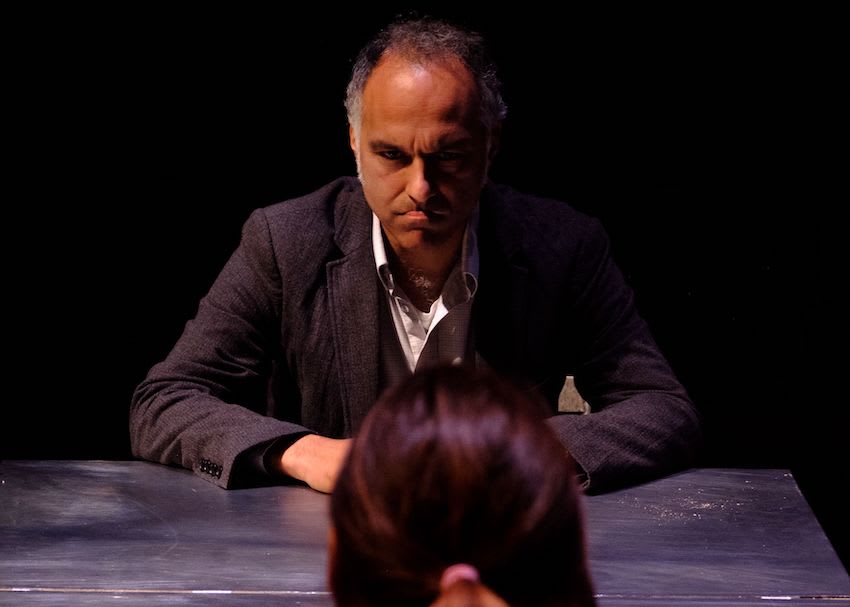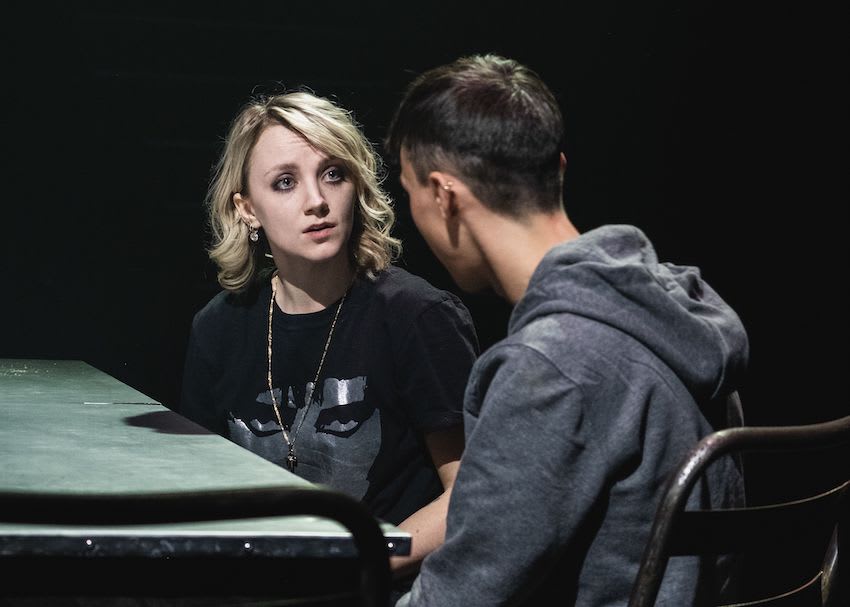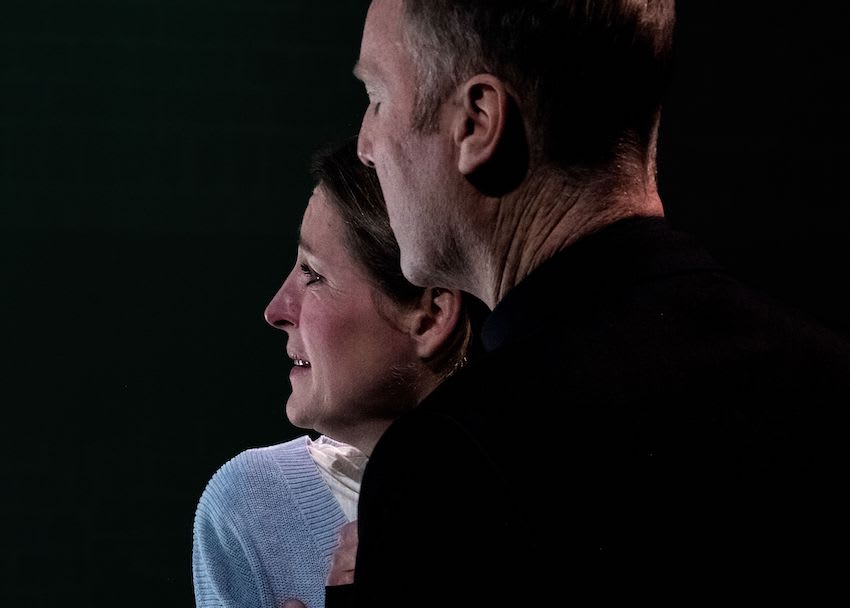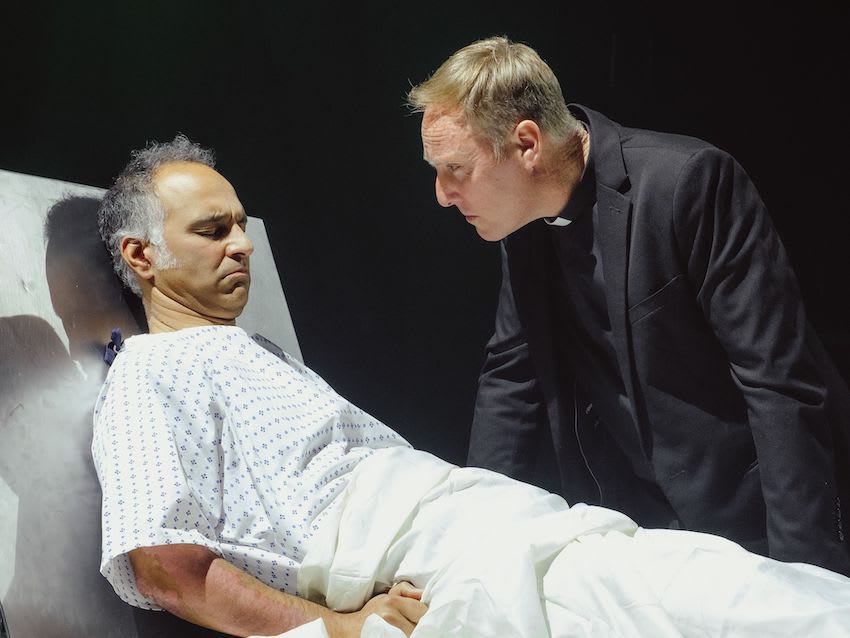 As we come up to the 25th anniversary of the Good Friday Agreement, Tom Edge's new play takes us back to Dublin at the height of The Troubles pitching us into the heart of both a Catholic family and a linked terrorist cell.
This isn't a play about political solutions, it's a study of secret organisation, treachery and deception, of lives lived at great risk. Above Ceci Calf's bare set with its tubular chairs and metal-topped table hangs, like the sword of Damocles, a great boulder of metaphorical danger, like the eponymous Black Rock, the mountain that looms over west Belfast.
Ben Kavanagh's production is full of strong images and confrontations: it begin with a row of seated figure, heads ominously hooded, combined with a plaintive livelong and that aura of threat is sustained throughout, aided by the dramatic lighting of Joseph Ed Thomas and the director's own sound design, especially effective as the violence erupts into torture and killing.
Cashel Ryan (John Nayagam) has an IRA past and a terminal cancer. He knocks back the whiskey to dull the pain while, against his wife Sandra's wishes, he pushes his young son Alan (Jordan Walker) into involvement with disastrous consequences that in turn sees the boy's sister Niamh (Evanna Lynch) becoming a participant.
How much is Flora Montgomery's Sandra Ryan aware of? Does she know for whom the sandwiches she is making for Keith Dunphy's priest Father Paul Flynn are actually intended? The same actress also plays Bridget Caskey, hard-woman in the IRA cell. This seems like a woman with two faces (and the casting does echo that aspect of these people) until you realise that taking off her topcoat marks the role change between two clear characterisations.
Caskey is there to supervise change, the replacement of sadistic Brendan Swords (Glen Wallace) by coolly organised Jimmy Lynch (Matthew Blaney) and it is Lynch who supervises a planned car bombing that involves Niamh, a bomb packed with nails and ball bearings made by unfeeling technician Fin McElwaine (Jordan Walker again).
The twists of the story are sometimes confusing and the Belfast accents, especially in more passionate passages, make some of it incomprehensible to those not used to them, but this is a production that connects through its physicality as much as through its dialogue.
There isn't much depth to the characters but they are played with such conviction that they hold the attention. Occasionally, a little dark humour breaks through the bleakness. It is often provided by Elizabeth Counsell's Mary O'Brien, an elderly neighbour the Ryans call "aunty", with remarks like her wishing the celibate priest that all his dreams be dry ones.
Under the Black Rock is more thriller than political history, but it is also a stark reminder of the violence that Northern Ireland has undergone.
Reviewer: Howard Loxton