Vienna 1934 - Munich 1938
Vanessa Redgrave
A Rose Theatre Kingston production
Ustinov Studio, Theatre Royal Bath
–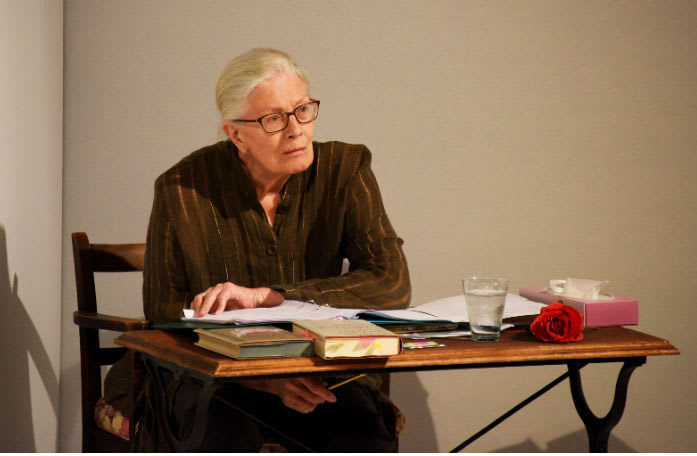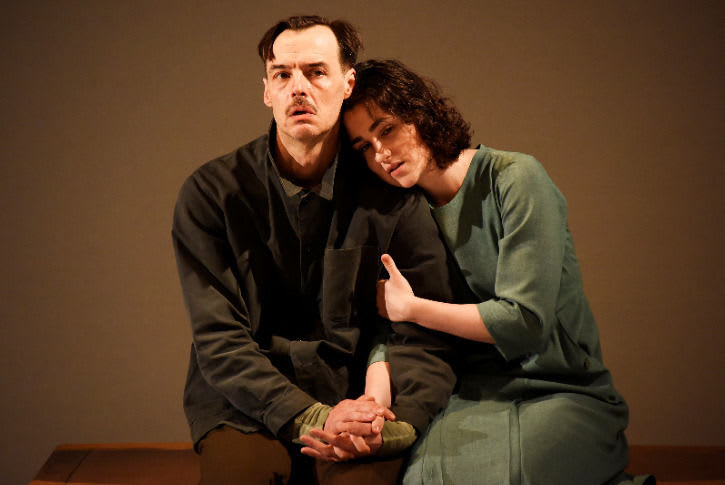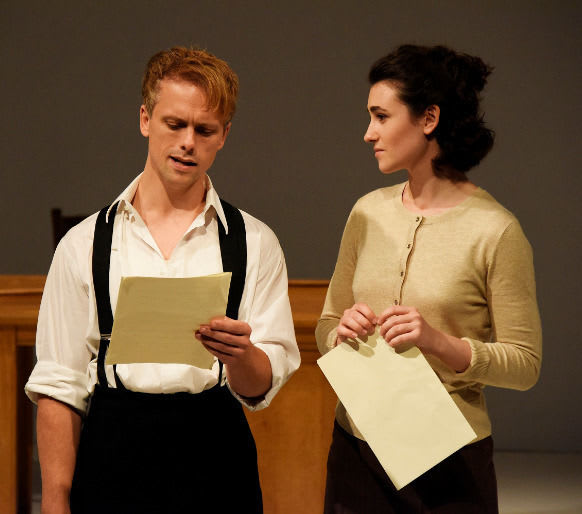 Vanessa Redgrave combines the personal and political with resounding polemic in this intimate portrait of her family and their friendships during the years leading up to the Second World War. A production that she has written and directed herself, Vienna 1934 – Munich 1938, subtitled A Family Album, is based on a legacy of notebooks, journals and memoirs and defies easy categorisation.
It is Vanessa who introduces us to her eclectic cast of real-life characters, all connected to her family in some way and with a common bond of strong socialist principles. She begins with a low-key slideshow projected onto the white back wall of Lee Newby's minimalist set, peppering it with twinkling wit and warmth. Though her style can meander into asides and interjections, as one of the nation's most distinguished actors, she is never less than engaging.
In the late 1930s, renowned poet Stephen Spender formed a close friendship with Vanessa's father, Michael. Prior to this, he had fallen for the vivacious young American psychology student, Muriel Gardiner, whom he and his secretary and lover Tony Hyndman met in the increasingly febrile environment of Vienna during the rise of fascism that crushed a strong socialist movement.
Part One tells Muriel's story as she becomes involved with the Austrian Social Democrat party, driven to become an underground faction. Aided by Spender and Hyndman, she helps many Jews escape the fascist threat through the provision of false documents.
Vanessa hands over to dramatised narration by Robert Boulter as the glamorous young "rock poet" Spender, with Lucy Doyle—remarkably in her professional debut—playing his foil as Muriel and Paul Hilton taking on the roles of two prominent Austrian socialists. Their characterisations are undoubtedly skilful and immersive and the facts extraordinary, though this section's increasingly sombre tone is at times over-detailed with references that can make it difficult to follow.
Part Two is more humorous and accessible, with Hilton now playing Vanessa's brother Corin, telling of their father Michael's love and friendship with Spender and Hyndman. Doyle portrays Vanessa's mother Rachel Kempson, who meets and falls in love with Boulter's Michael during rehearsals for a play. But Michael's affections soon range elsewhere, though, with homosexuality still criminalised, his diary entries are coded; "he feels these moments intensely because he knows they will not last," comments Corin of his father's latest infatuation.
The final part covers Rachel's brother Nicholas's naval journals concerning Mussolini's invasion of Abyssinia as the tentacles of fascism extend to Africa. It concludes with a lengthy but astonishingly fluent monologue by Hilton as the German writer in exile Thomas Mann, denouncing Neville Chamberlain's appeasing Munich Agreement of 1938 for its betrayal of Czechoslovakia.
This is part dramatized political lecture, part very personal remembrance of a family struggle against a tide of overwhelming political upheaval. There's a message within this engaging, consummately acted but sometimes disjointed and exposition-heavy production that equates events of the 1930s to the rise of modern-day populism, urging unity rather than an isolated retreat. Vanessa Redgrave herself admits she is not a writer and she could still hone a more cohesive, edited form for her disparate narrative threads, yet at its best this is an intriguing and unusual insight into the personal and political commitments of one of our most prominent acting families.
Reviewer: Claire Hayes