Vinegar Girl
Anne Tyler
Hogarth Shakespeare
Released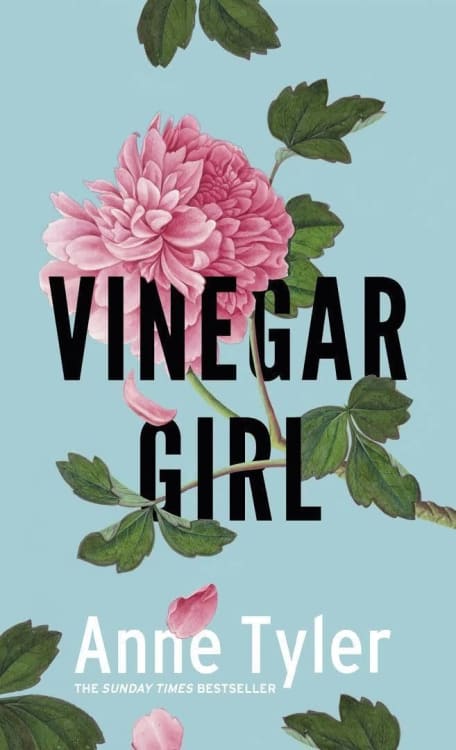 Anne Tyler's contemporary novel inspired by The Taming of the Shrew was the third in the Hogarth Shakespeare series.
Set in Baltimore, it takes a wry look at the household of dotty scientific genius Dr Battista and his two daughters, Kate and Bunny.
Kate, the homely elder of the two, acts as housekeeper and general dogsbody to an increasingly irritating father who is above domesticity and a 15-year-old sister with men on the brain.
In addition, Kate works at the local infant school as an assistant to a series of ageing, matronly teachers. However, her hatred of children makes the young lady far from ideally suited to the prim and proper school.
The fuel for drama comes in the form of the doctor's lab assistant Pyotr, a genius without whom Battista could apparently not function.
Unfortunately, the Eastern European immigrant has almost outstayed his three-year welcome in the United States and, unless someone can find a solution, he will unhappily wend his way home while his boss will lose his way, with the likely consequence that the world might be a less healthy place, even if a few more lab mice might survive.
It is therefore almost inevitable in the context of a comic novel that Kate should be singled out as the sacrificial lamb, who should marry the very direct Pyotr.
Her reaction is entirely predictable, but somehow the combination of father and potential fiancé wins the day, leading to much funny business on the way to the altar.
Bunny has her own high time with her highly principled, part-time Spanish tutor, while an extremely rich and pushy aunt injects additional humour.
As with every book in this series to date, Vinegar Girl is well written and provides new angles on Shakespeare at the same time as entertaining on its own account.
Reviewer: Philip Fisher