Violet
Music by Jeanine Tesori, book and lyrics by Brian Crawley, based on The Ugliest Pilgrim by Doris Betts
Charing Cross Theatre Productions Ltd with Umeda Arts Theatre Co Ltd
Charing Cross Theatre
–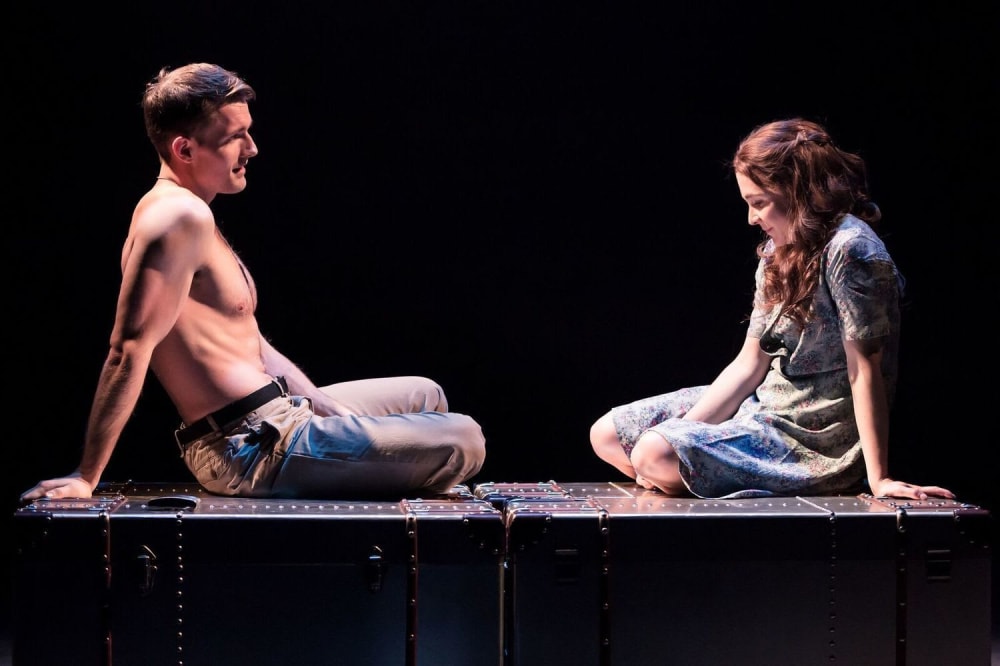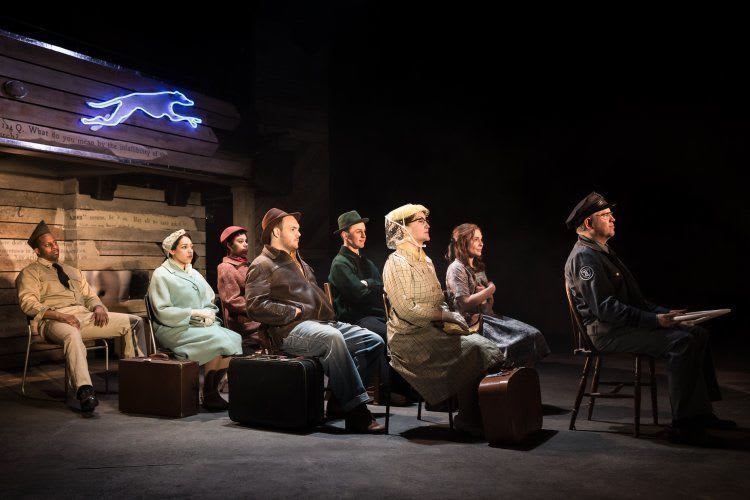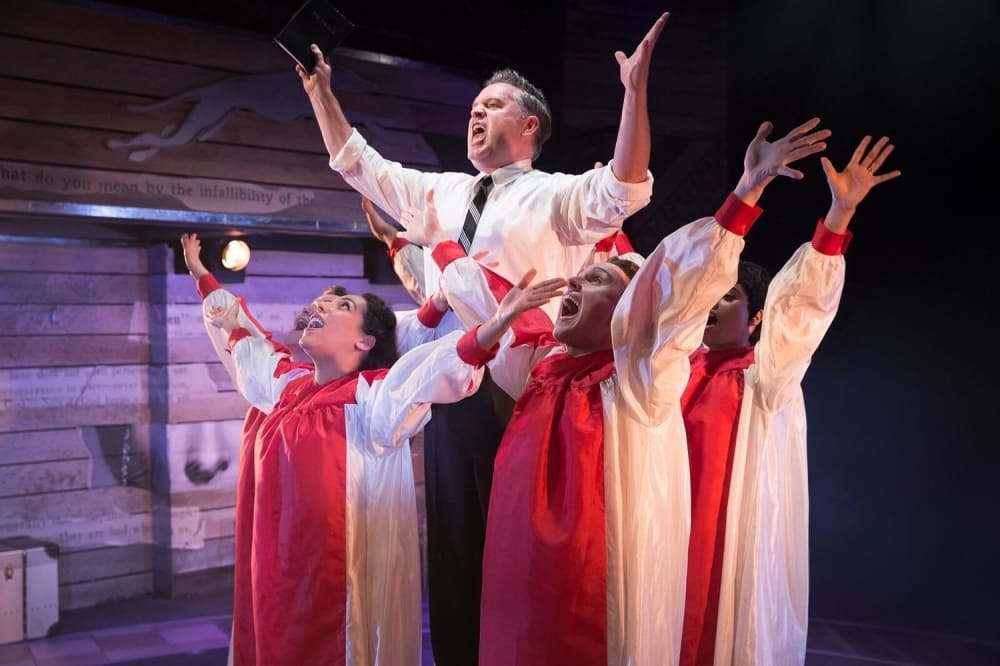 After Fun Home at the Young Vic last year and with Caroline, or Change still running, London now gets the première of Jeannine Tesori's 1997 musical Violet, the story of a young woman facially disfigured since childhood who in 1964 travels by Greyhound bus across four states from her home town of Spruce Pine in North Carolina to seek a miracle cure from a revivalist preacher in Tulsa Oklahoma.
She was injured when an axe head flew of the handle as her dad was chopping wood. Poorly stitched by a drunk doctor, she was badly scarred, to which many react with revulsion.
As Violet, Kaisa Hammarlund follows her Alison in Fun Home with another fine portrayal. There's no visible scar, heavy make-up but it is there in her own mind, in the way people react to her; her dreary dress and messy hair expressing the way she thinks she looks. Expecting rejection, her defence mechanisms make her seem aggressive, a vocal edge even when singing: a deeply felt characterisation and a bold and fearless performance.
The action is often paralleled by scenes from her childhood: a flashback to the time of her scarring, or a poker game (she's a smart player) matched by young Violet being taught to play poker by her father to help her master arithmetic.
One of the first people she meets on the journey is a chatty old lady (Janet Mooney) who doesn't seem to notice her scar, and poker gets her involved with a couple of soldiers: Monty (Matthew Harvey), who has just been accepted to join Special Forces, and African-American Flick (Jay Marsh), who knows all about rejection. As they travel together, the relationship between them becomes increasingly stronger, though more sensitive Flick worries lest Monty exploit her need for affection. They warn her not to pin her hopes on a faith-healer preacher but when that confrontation comes it has its own resolution.
Shuntaro Fujita's production, which follows the 2014 Broadway revival's restructuring without an interval, reconfigures the theatre as a traverse with a revolve that turns slowly as the bus progresses in a staging that, Our Town like, simply sets out chairs as the bus seats, the driver holding a steering wheel, or creates a bus depot snack bar from metal portmanteaux.
It is a strong cast both in ensemble and individually who built their characters beyond the bare script to reflect '60s society, colour prejudice noticeable but without underlining, though the evangelist meeting rehearsal that Violet witnesses is spoilt by being too consciously comic, though "Raise Me Up" is sung with great gusto and the balance is restored in what follows.
Jeanine Tesori's music is characteristically eclectic, ranging across country, folk, gospel and ballad. I particularly liked the poker game's bouncy "Luck of the Draw" affectingly sung by Keiron Crook's Father and (on press night) Amy Mepham, who shares the role of Young Violet with Rebecca Nardin and Madeleine Sellman, rich-voiced Jay Marsh's "Let It Sing" and "Lay Down Your Head" which Violet sings to Monty as a lullaby, though a rather loud one!
Press night played closer to two hours than the 90 minutes that is given in the programme, but Violet still held the attention. However, be warned and prepare beforehand: one critic colleague was forced to pop out for a toilet break!
Reviewer: Howard Loxton