What Shadows
Chris Hannan
Birmingham Repertory Theatre
Park 200
–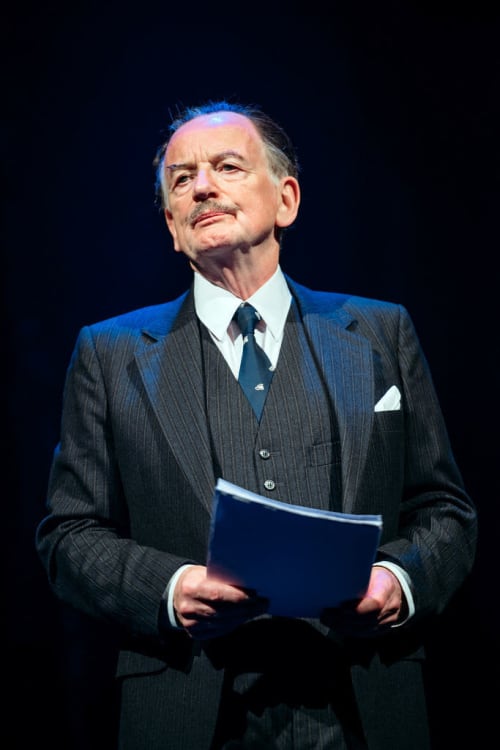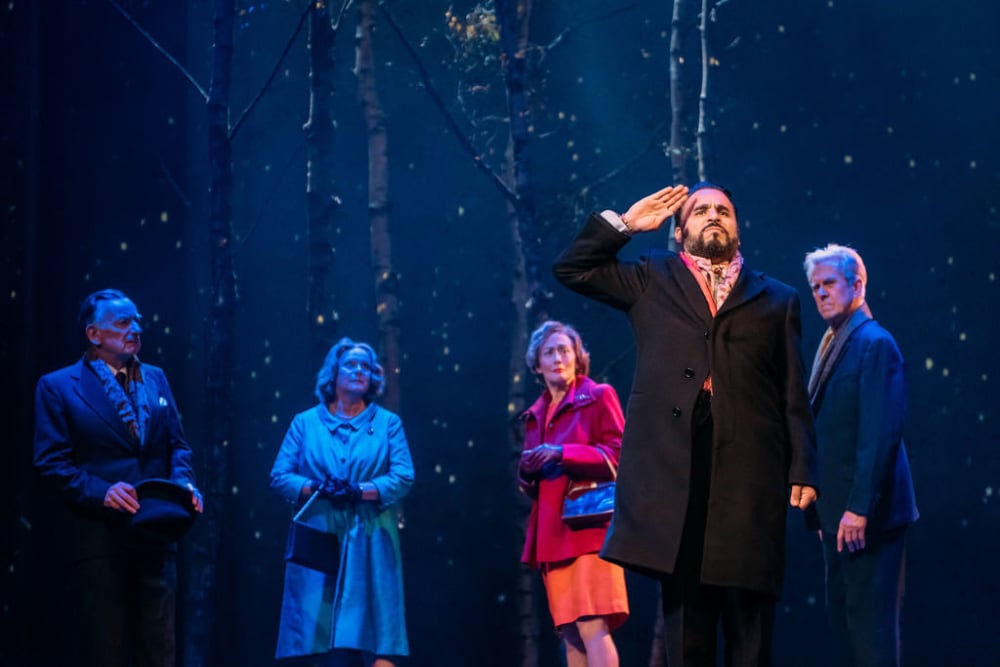 With immigration representing in the eyes of many the hottest potato on today's political and social menu, a play about Enoch Powell 50 years after his legendary "rivers of blood" speech seems particularly timely.
What Shadows started out at Birmingham Repertory Theatre under the theatre's artistic director Roxana Silbert and, close to a year on, belatedly finds a London home.
A good deal has happened in the intervening year in the period with the gradual clarification of the consequences of Britain's referendum on membership of the EU, which was largely led by concerns about immigration, and then the unexpected outcome of Theresa May's snap election. This ensures that the subject matter of this play remains of continuous interest.
From the opening scene in this 2½-hour drama, it is apparent that playwright Chris Hannan wishes to make his own trenchant points about immigration and identity, often creating characters and speeches for this purpose rather than to drive the drama.
As such, even as powerful a politician and man as Enoch Powell can end up taking a back seat at various points during the evening.
Ian McDiarmid, who has long had a good line in drawing sympathy from unsympathetic characters such as Shylock and Barrabas, plays Powell superbly (if one can charitably ignore a wavering Black Country accent), making him an erudite, caring man—that is when he is not delivering speeches that are overtly, and in these PC days shockingly, racist.
The play follows two timelines. In 1967/8, we see Powell tapping into the journalistic expertise of his journalist friend Clem Jones played by Nicholas le Prevost while picnicking in the Shropshire countryside. This seems odd given their differing political views, Jones having been a Quaker conscientious objector during the war, while Powell was undoubtedly a gung-ho brigadier.
In the same era, we witness Paula Wilcox as a woman inaccurately claimed by Powell to be the last white resident on a Wolverhampton street overrun by immigrants. Her interactions with token blacks and Muslims are amusing but always seem contrived to make political points rather than accurately reflect reality.
By 1992, the world has changed. Now, to make racist statements, comes Joanna Pearce's leading academic Sofia, his pronouncements led to unemployment and a new career mending lobster pots in a bleak Scottish outpost.
However, for reasons that are not entirely clear, the academic who denounced her, Amelia Donkor's Rose, enlists the assistance of the older woman to carry out an interview with Powell, now a senile Parkinson's sufferer, in which Rose attempts to draw some kind of truth, seemingly more for her own satisfaction than for the book that she plans to write.
While some of the scenes, and especially those that get beneath the skin of Enoch Powell himself, are informative and credible, far too much of What Shadows relies on contrivance and contrariness amongst every one of its characters. As such, this is largely a missed opportunity to compare and contrast views about race and society in the mid-1960s and 2017, and in doing so deciding whether Britain is any more enlightened today than it was 50 years ago
Reviewer: Philip Fisher