Yarico
Book by Carl Miller, music by James McConnell, lyrics by Paul Leigh and Carl Miller
Yarico Productions
Theatre Workshop London
–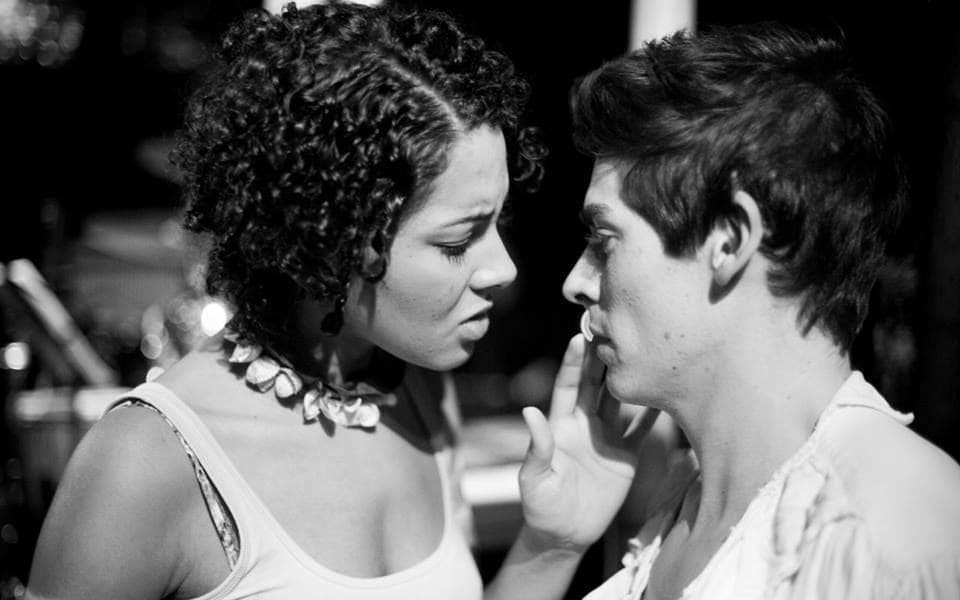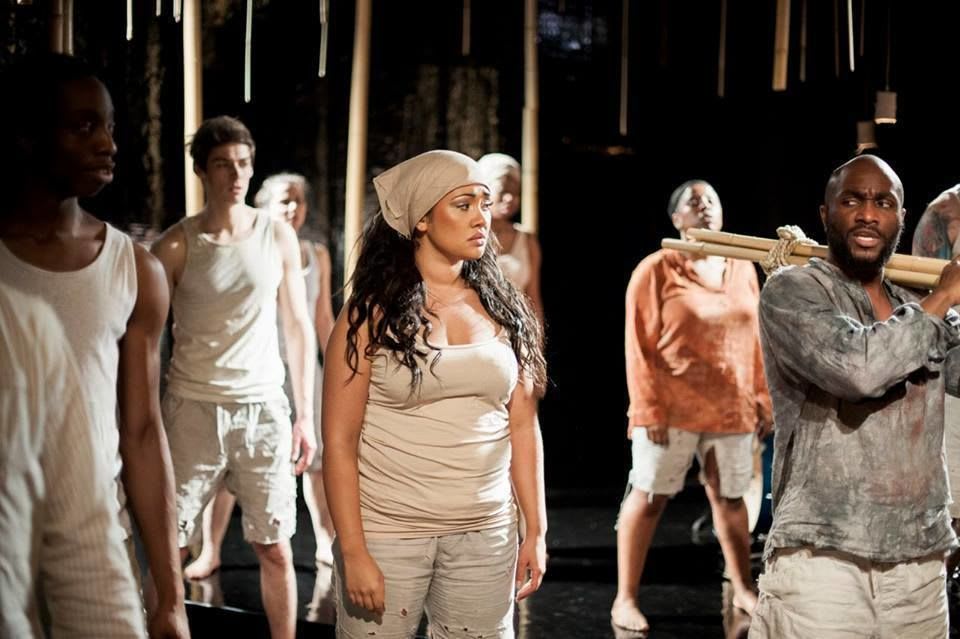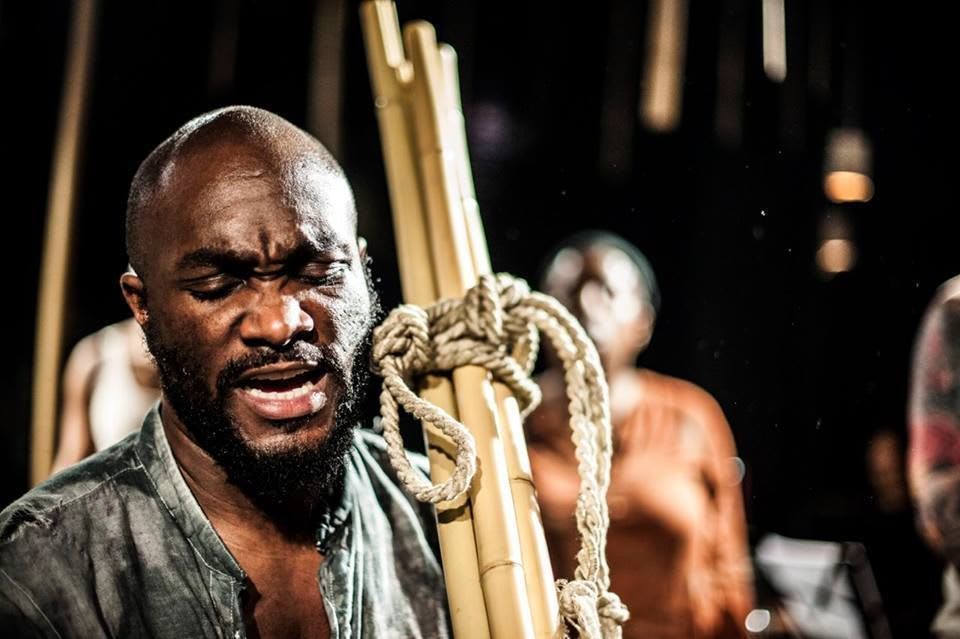 The tale of Yarico, an Amerindian beauty who saved the life of an Englishman who married her then sold her into slavery, first appeared as a few lines in Richard Ligon's A True and Exact History of the Island of Barbadoes in 1657 and may or may not have any basis in fact.
However it was taken up and retold, most notably in George Colman and Samuel Arnold's opera Inkle and Yarico. The story of love across colour helped change perceptions in the fight for the abolition of slavery.
For this new musical, Carl Miller creates his own version of the story. His Thomas Inkle is a likable fellow with a weakness for gambling who has been thrown off his ship for his debts.
His Yarico has already learned English from an earlier castaway with the help of a volume of Shakespeare. Her people want to execute Inkle to lift a curse they believe comes from the white "Ghost Men" but she saves him and, married, he takes her to Barbados on the way to England.
But the gambling bug still possesses; he rashly puts his wife in the wager—and loses. She is sold into slavery on a Barbados plantation. Inkle returns from London with money to purchase her freedom but in the middle of a new situation things don't go to plan.
This version both turns Inkle (Alex Spinney) into a more acceptable young hero and makes this essentially Yarico's story—and who wouldn't fall for Liberty Buckland's lovely Yarico, making a delightful professional debut. Thomas is given a well-dressed black friend called Cicero (Jean-Luke Worrell), with his trunk-full of clothes and white wigs thrown in the sea after him, who pairs up with Nono (Tori Allen-Martin), from Yarico's village.
The story is also opened up in other ways, such as the indentured Irishman (Michael Mahoney) on the Barbados plantation, lashed with his black lover Jessica (Keisha Amponsa Banson) when their love is discovered by Suzanne Ahmet's overseer and plantation owner Governor Worthy (Adam Vaughan).
Charlotte E Hamblin is the Governor's haughty lady, showing off her slave's knowledge of Shakespeare, while Melanie Marshall and Michael Moulton have a strong presence as slaves planning rebellion and a dash for freedom.
The hard-working cast play multiple roles and they make a wonderful sound whether singing singly or in chorus. The music is a mixture of genres with snatch of harpsichord continuo as well as touches of calypso and shanty but marked especially by its scoring for tuned drums, keyboards, violin and woodwind—and marimba. As well as strong tunes, composer James McConnell produces an exciting sound that enlivens the whole production.
With the band and their instruments occupying quite a lot of the limited performance space, director Emily Gray and choreographer Jeanefer Jean-Charles do a remarkable job in handling scenes that often involve the whole company. Designer Sarah Beaton sets it simply and starkly using lots of bamboo, which emphasises the entrapment of slave life but adds strong costume colours to brighten the picture.
Although ultimately tragic, there is romance at the heart of the story and humour, including a jokey little number about chocolate that satirises white Barbadian pretensions, though it has little to do with the story.
The fate of some characters is left unclear as the final scenes move quickly on to an upbeat closing chorus, the script could still do with some polishing, but this is a show full of energy and sounds that outweigh any shortcomings.
Reviewer: Howard Loxton