The Two Gentlemen of Verona
William Shakespeare
York Shakespeare Project
Friargate Theatre, York
(2005)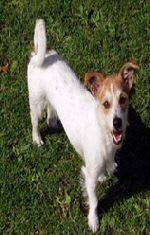 The Two Gentlemen of Verona doesn't get many productions (although Moira Buffini did direct it for the RSC recently) and for good reason: it's rambling, even confused, and leaves the audience thinking, "Well, he used this (or that, or the other) idea much better in..." However the York Shakespeare Project has to do it because its function is to do the compete works over a twenty year period. That being the case, two wise decisions were made.
The first was not to perform it right at the start of the twenty years, even though it could be the bard's earliest play and is certainly one of the earliest. Instead, with the common sense to go for something with more crowd appeal and in deference to its Yorkist nature, they began, three years ago, with Richard III, and have saved Sir Valentine and Sir Proteus until now.
The second wise decision, made this time by director Ali Borthwick rather than by the organising committee of the YSP, was to edit very heavily indeed. In fact, so effective is the editing that the play actually makes sense (if one can get past Proteus' sudden realisation that he does love Julia after all).
Actually there was also a third wise decision, the effect of which has spread further than they probably realised: for the summer 2005 production ar of Romeo and Juliet they appointed the up-and-coming Sarah Punshon from the West Yorkshire Playhouse as director. Although her production was inventive and enjoyable, for me her major contribution was to focus her cast's attention on the language, and this was, as I said in my review, "the first YSP production in which all the cast, even those who had little to say, clearly understood every word." That understanding has carried over into Two Gents.
Gender-swapping has become quite a feature of YSP productions (we had an almost totally cross-dressed Shrew which was a very interesting idea), the most recent being a female Mercutio in R&J, so it was not surprising to find a little of it here. Proteus' servant Launce is played with great gusto by Jenny Carr, whilst another servant of the family, Panthino, transmogrifies into Panthina (Fritha White): brisk, efficient, bitchy and, in micro-skirt and fishnets, sexy as hell! Less convincingly (although this is no reflection on the performance of Mitchell Pollington) Julia's servant Lucetta becomes the male Lucett.
(Talking of gender-reversal, Crab the dog is played by Lucy, a Jack Russell pup, but that didn't matter at all, although her presence did reinforce the old stage adage about children and animals!)
As the comment about fishnets reveals, director Borthwick has gone for a modern setting, which does work well, enabling Jon Adams as Proteus to provide us with an example of totally self-centred yuppiedom, complete with an almost pouting, trembling mouth which spoke volumes about the thoughts that were going through his mind. Ben Fogarty gave us a Valentine about whom everyone would say, "What a nice guy", whilst Cecily Boys's Julia had a mobile face on which very feeling was written. Sarah Fennell's Silvia was attractive, although not quite the femme fatale. Robin Sanger's Duke was suitably powerful and larger-than-life, and I loved Chris Rawson's Thurio, with its overtones of Adolf Hitler and Blakey of On the Buses!
The YSP has come a long way in three years: to turn this play (which is, let's be honest, a "thing of naught") into an enjoyable evening's entertainment is quite an achievement - all credit Ali Borthwick and her cast and crew.
Reviewer: Peter Lathan